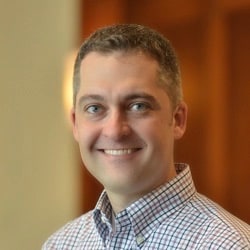 Hello, I'm Ryan Guina, the founder and editor of The Military Wallet. I am an Air Force veteran and current member of the IL Air National Guard.
Please feel free to contact me regarding questions, comments, concerns, or advertising inquiries.
Advertising Opportunities:
We are happy to work with you to create a campaign to help you reach the military and veteran community.
We have worked with many major organizations and advertisers on sponsored article campaigns. We are happy to work with your company to create a campaign to drive traffic, attention, and awareness to your product or service, provided it is a good fit for the military community. Sponsored placements will be disclosed as sponsored.
Please note we do not sell text links or sponsored content for SEO purposes (requests will be deleted without response).
Regarding Guest Posts:
Due to the overwhelming number of requests we receive, we no longer accept unsolicited guest post offers. Questions regarding unsolicited guest posts will be deleted without response.
We may make limited exceptions for guest posts from personal blogs and websites with a military focus. We do not accept guest articles from commercial websites. See above for sponsored opportunities.
Please use the form below, or contact me via email:
Contact Form:
Note: We have had trouble with the contact form. If it does not work, please send me an email at the following address:
Thank you!