Military veterans with a service-connected disability rating of 10% or more are often eligible to receive VA disability compensation benefits. Veterans may be eligible to receive a higher compensation rate if they are rated at 30% or higher and have one or more dependents, including a spouse, child, or a parent in their care. Veterans with a service-connected disability rating of 20% or lower are not generally eligible for additional payments, except in limited circumstances.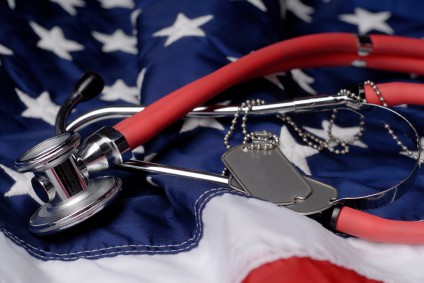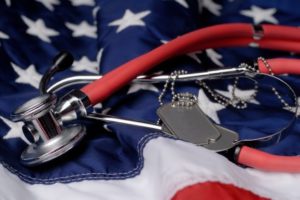 The status of your dependents is recorded by the VA when they process your initial disability compensation claim, but they are not able to automatically make changes to your dependent's status. It is up to you to notify the VA when something changes which affects the eligibility of your dependents – this can include both adding or removing one or more dependents from your VA disability compensation benefits. Some reasons for these changes in dependents status include a birth, adoption, or death, marriage or divorce, a child no longer being eligible due to age restrictions, marriage, or other restrictions, adding a parent to your claim, etc.
When these changes occur, you need to contact the VA with this information so they can update your file. Keep in mind this may either increase or decrease your compensation rate, and in some cases, the benefits will be back dated to the effective date. This can result in an overpayment in which the recipient has received more money than they were eligible for, or they could receive a higher one time payment to make up the shortfall. The sooner you notify the VA, the better. It's also important to note that when adding a child due to a birth or adoption, you need to wait until you have their Social Security Number before filing your claim. So you may need to wait a couple months from the time of birth before you can add your new dependent.
Change Declaration of Status of Dependents for VA Compensation Benefits
There are two ways to change the status of your dependents:
Paper via VA Form: VA Form 21-686c, Declaration of Status of Dependents, or VA Form 21-674, Request for Approval of School Attendance for dependents over age 18 and attending school, or VA Form 21-509 – Statement of Dependency of Parent(s), and
Electronically via VONAPP or eBenefits.
1. Paper Forms:
VA Form 21-686c, Declaration of Status of Dependents. VA Form 21-686c is a two page paper form, which according to the VA, should take approximately 15 minutes to fill out. The form is fairly straight forward, and requests the standard information, such as the veteran's personal information and VA File number, marriage status, information regarding your unmarried children, including their name, SSN, age, schooling status, etc. Then you simply need to sign the form and mail it in to the VA center which handles your claim. You can download this form here: VA Form 21-686c (pdf).
VA Form 21-674, Request for Approval of School Attendance. This form is used when your dependent child(ren) are over age 18, and are attending school. Child dependents are ineligible to be claimed past age 18 unless they are attending a qualified school, or they have special needs. You can download this form here: VA Form 21-674 (pdf).
VA Form 21-509, Statement of Dependency of Parent(s). Use this form if you are a veteran with a service connected disability rating of 30% or higher and you support your parents. Eligible relations include a natural father or mother, a father or mother through adoption, and a foster father or mother (including stepparents who stood in the relationship of parent to the veteran). There are financial restrictions for parents to be eligible. You can download this form here: VA Form 21-509 (pdf).
2. VONAPP / eBenefits. The VA is making an effort to move more features and services online, which is faster and less costly in the long run. That is where Veterans On Line Applications (VONAPP) and eBenefits.va.gov websites come into play. Veterans are now able to use VONAPP or eBenefits to apply for VA compensation, pension, education, vocational rehabilitation and employment, burial benefits, and more. Veterans can also use this online tool to update the status of their dependents, file claims for increases in service-connected disabilities, add disabilities, and more.
Note: the VONAPP option does not appear to be included as of April, 2016. However, the eBenefits website is available.
Questions about submitting online forms:
Should I file a paper form and via eBenefits / VONAPP? No – choose one or the other. The electronic form may be processed more quickly, provided all the information is complete. Otherwise, there is no difference between the forms, and submitting multiple claims can delay the process.
How do I sign it? Some forms require veterans to certify the information they entered is accurate – this serves as your signature. VA Form 21-686c is included in this list of forms which can be "electronically" signed.
How do I follow up with my claim? The VA automatically sends an e-mail when they receive your claim, and another when your claim is downloaded and the claim is being processed. The information includes your name, date of submission, and which regional VA office received your form (including their contact information). You should contact the regional VA center which is processing your claim for more information or updates on the status of your claim.
Find more information at the VONAPP Home Page.
Want to learn more about filing your claim online? Check out our tutorials on how to create a VONAPP account and how to file a claim with VONAPP.
I can't stress enough how important it is to file these changes as soon as they occur. The last thing you want to happen is to receive an overpayment to your VA compensation benefits for several months, only to have the money deducted from future payments.
About Post Author