There are hundreds of benefits available to military veterans. From health care to education and training, to housing assistance and more. But sometimes it can be difficult to know which veterans benefits are out there, and which you may be eligible for.
Part of the problem is the sheer number of benefits programs, and part of the problem is misconceptions about who is eligible for these programs. VA health care, for example, is a largely misunderstood benefit. Many veterans are eligible for VA health care benefits but aren't aware they can apply. We will cover these topics and more in this Veterans Benefits Guide, and give you the resources you need to find more information about eligibility and how to apply.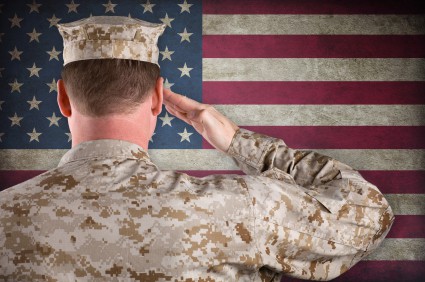 Veterans Benefits Guide – Start Here
Here are the topics we will cover. To navigate, just click on a link and it will take you to that spot on the page. At the end of each section, you can click a link to bring you right back to this index.
A note about enlisting professional benefits claims assistance: You should rarely pay for veterans benefits claims assistance. In most cases, you should be able to receive assistance from the VFW or American Legion. There are a few occasions when enlisting expert help is a good idea. This can include applying for The Veterans Aid and Pension Benefit, disability, and certain benefits claims which may be complicated or require legal assistance.
Required Documents Every Veteran Should Have
Every veteran should maintain a copy of his or her DD Form 214, which is the separation paperwork issued by each branch of the service. Depending on when you served, or if you served in the Guard or Reserves, you may have a similar form that has a different form name. Whichever form you have, keep a copy of it in a safe place, as it is the key to unlocking your benefits! Here are some resources to help you:
Health Care for Transitioning Military Veterans and their Families
Health care is probably the most important topic for veterans. Medical care is free for military members while they serve and virtually free for their family members. But unless the military members serve until reaching retirement, they lose that benefit when they separate from military service. Just as important, military members lose coverage for their families.
Here are some options for health care coverage for veterans and their family members. The programs or resources listed in this section all cover the member and their families and may have an associated cost or time limit. The section below covers VA health care benefits, which are limited to the service member.
VA Medical Benefits Eligibility
The VA offers health care benefits to certain veterans. There are many misconceptions about who is eligible for these benefits. The good news is that many people are eligible for VA medical benefits, even if they don't know about it.
An important note: Being eligible for VA medical care does not mean you will receive 100% free health care. Each veteran who is eligible for VA health care benefits is assigned a priority number which helps determine what types of health care they are eligible to receive, and whether or not they are required to pay a co-pay or other fees.
In general, VA health care is potentially available to anyone who served on active duty. Guard and Reserve members may also qualify if they were called up on Federal Executive Orders (active duty training may not qualify). Eligibility is based on several factors, including when and where the veteran served, service-connected disabilities, whether an injury or illness occurred while on active duty, income, and other factors.
Veterans of the Vietnam War and the Persian Gulf War are generally eligible. Servicemembers returning from the Iraq and Afghanistan campaigns are usually eligible for VA health care for up to 5 years after returning from the AOR, and sometimes longer, depending on their status. Note: The following are not required to be eligible for VA health care benefits: a service-connected disability, combat action, wounded in combat, etc.
If there is any doubt about your eligibility status, please just apply. You may be approved for some form of VA medical care benefits.
Service Connected Disabilities
Veterans with a service-connected disability are often eligible for various benefits, including VA health care benefits, and sometimes service-connected disability compensation. Keep in mind, that some service-connected disability ratings could be 0%, which might leave you ineligible for certain benefits for that specific rating.
However, ratings can change over the years. If your problem worsens, you can appeal the decision or apply to have your decision upgraded. You should also keep the VA up to date regarding the number of eligible dependents you have, as this may affect your compensation.
Post-Traumatic Stress Disorder and Counseling Resources
Post Traumatic Stress Disorder (PTSD) is a serious issue and one that is often misunderstood. Please don't let that stop you from getting the assistance you need. Post Traumatic Stress Disorder can affect anyone who has gone through a difficult experience. Please contact a professional if you believe you may have some symptoms. Assistance is there. Please reach out. There are many local and national resources available to veterans with PTSD. Here are some of the national resources:
Post-Military Employment
Making the military-to-civilian transition can be difficult for many veterans. Not all military jobs have a civilian equivalent, and many veterans find they need to go through a period of retraining before they are able to find gainful civilian employment. There are many programs to help veterans make the transition and find gainful civilian employment.
Here are a few resources you can use to help you find a job after you leave military service. The GI Bill and other retraining programs are covered in the next section.
Education and Training Programs & the GI Bill
There are a variety of education and training programs available to military members and veterans. We will focus on the programs available to veterans after they leave the service. We will only cover the programs available through the VA or the federal government. Some states also offer their own education or training programs for veterans. We will cover how to unlock benefits at the state level later in this article.
GI Bill. The GI Bill currently comes in two flavors, the Montgomery GI Bill, and the Post-9/11 GI Bill.
The MGIB is a program military members can buy into when they enlist. They can then use those benefits to help pay for school. With the MGIB, benefits are paid directly to the veteran and the veteran then pays the school.
The Post-9/11 GI Bill is a new benefit that is only available to those who served in the Post-9/11 era. There are certain eligibility requirements to meet. This benefit is paid out to the school but covers more benefits than the MGIB. It also gives the servicemember a monthly housing allowance and a book stipend each year. In some cases, this benefit can be transferred to eligible dependents.
Here is some more information about the various GI Bill programs and benefits to help you get started.
VOW to Hire HEROES Act – GI Bill for unemployed veterans. The VOW Act is a GI bill program for unemployed military veterans. There are certain requirements for this program. Learn more about the GI Bill for Unemployed Veterans.
Veteran Readiness and Employment (Chapter 31). The VA also offers a program called the Veteran Readiness and Employment, which was formerly referred to as the Vocational Rehabilitation and Employment program, or VocRehab. This program is designed to help veterans with a disability rating obtain additional training to make it easier for them to transition to a civilian career that is different than what they were trained to do in the military. In some cases, your family members may also qualify for certain benefits. More info.
VA Loan Eligibility & How to Apply
The VA Loan can be one of the most valuable veteran benefits after health care and education. The VA Loan makes it easier for military members and veterans to qualify for and purchase a home. Because mortgages backed by the VA are guaranteed by the government, they often have lower interest rates than conventional home loans. There are certain eligibility requirements for VA Loans, and you still need to qualify for the loan before you can buy a house. Here is some information to help you determine your VA Loan eligibility:
Resources for Homeless Veterans
There are over 67,000 homeless veterans in the US. The US government has established a goal to end homelessness among veterans by 2015. To do this, they created several programs to help homeless veterans find shelter and get the help they need. You can learn more about these problems and some of the programs available for our veterans in the following resources:
Veterans Housing Assistance Grants
The VA also provides a Specially Adapted Housing grant for certain disabled veterans who need to have a home modified to support more independent living. Modifications can include things such as ramps, larger doorways, lifts, etc. More info on the VA website.
Veterans Aid and Pension Benefit
The Veterans Aid and Attendance Benefit, or Veterans Pension Benefit, is a little known program designed to help elderly veterans or widows with care and assistance. The program provides assistance for home care, assisted living, or nursing home care, up to $1,800 a month for a veteran, or $900 a month for the unmarried widow of a veteran. Veterans or their widows must meet certain income and asset requirements in order to qualify for this program.
*Note: The application for this benefit can be complicated to apply for. This is one of the times it can be well worth using a professional to help you apply for this program.
Life Insurance for Veterans
Serving in the military gives you access to inexpensive term life insurance through the Servicemembers Group Life Insurance Program, or SGLI. Unfortunately, access to this program expires shortly after you leave the military, leaving it up to you to obtain your own life insurance policy. One option is the Veterans Group Life Insurance policy, or VGLI.
There are some pros and cons to VGLI. The first biggest advantage is that it is backed by the VA, so you know it is a well-funded program and you won't have to worry about it paying out for your survivors.
However, there are some downsides. There is only a small window in which you can apply for VGLI – you must do so within a few months of separating from the military and losing access to SGLI. On rare occasions, the VA may have an open season in which they allow individuals the opportunity to obtain a VGLI policy outside the normal signup period. However, these open seasons are rare and you shouldn't count on this being available.
The other big downside is cost. While SGLI premiums are the same for all members of the military, VGLI premiums are based on your age, and the rates steadily increase over time. Most veterans will be better off financially if they obtain a private term life insurance policy, if able to do so. Term life insurance rates remain the same over the duration of the policy, providing cost certainty, often at a higher payout and lower premiums than VGLI.
Here are some more topics to help you navigate the topic of life insurance after the military:
State and Local Military Benefits: where to go and how to apply
Many states, counties, and other local governments have some form of benefits programs available to their residents. At the minimum, every state has a state Veterans Affairs office, and many counties and other local governments do as well. The benefits they offer varies by office. Many states offer some form of the following: education and training, benefits claims assistance, job placement, homestead exemptions, and more. The best way to find these programs is to visit your state or county website, search online, or look in the yellow pages.
Where to go for Assistance with VA Claims
Some VA claims are complicated. Sometimes you need to speak with an expert who can help you file your claim and make sure your forms are filled out completely and accurately the first time you apply. This will help avoid delays in having your claim processed, as any errors or omissions can delay your claims process. Here are some tips for Appealing a Denied VA Benefits Claim.
There are a few places you can find expert help with VA claims:
Note: There are many more veterans service organizations that can help you fill out a VA claim form. The list above should be enough to help you get started.
Military Funeral Honors
The US Military provides a free burial service for all veterans who meet eligibility criteria – generally if they served in the active military and were discharged under conditions other than dishonorable, or if they were a member or former member of the selected reserve. The funeral home typically arranges the Military Funeral Honors, but they will need the required documents to get the process started. You can learn more in the following articles:
What Else You Need to Know About VA Claims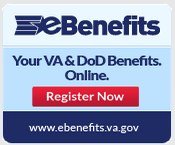 Your claim will be processed more quickly and with fewer errors if you file your claim online. This can be done through the VONAPP program, which is the online VA claims program. This is a central location for filing a VA benefits claim. You can learn more here:
You don't need to pay for claims assistance. In general, you should be able to get free assistance with VA claims. There are only certain instances.
Summary
This Veterans Benefits Guide is designed to be a resource page – to get you started on the path to understanding and applying for the veterans benefits you earned. Please keep in mind that some programs have specific eligibility criteria, and some programs change over time. The final decision for VA benefits lies with the Department of Veterans Affairs, or with the agency that provides the benefits. Please seek help in applying for benefits if you are unsure of your eligibility or where to start.
Photo credits: iStockPhoto, except VA Seal and Military Funeral (Beverly & Pack)
About Post Author