Making the transition from the military world back to the civilian world is a difficult task. The problem is compounded if you are a still recovering from combat, recuperating from wounds, moving to a new location, transitioning with a family to take care of, and many other factors. The good news is there are dozens of agencies and Veterans Service Organizations (VSOs) that were created to help veterans and their families, or their survivors.
Many of these organizations offer veterans a variety of services, including VA disability benefits claims assistance, education and job training, job fairs, resume writing services, financial grants, opportunities to participate in community service projects, and more. In most cases, these services are free.
The best part is you get to tap into the experience and expertise of service officers who have been there, done that, walk the walk, talk the talk, and know how and where to get help. If these organizations can't help you, they can certainly put you into contact with someone who can.
Veteran Service Organizations Offer You Assistance
Veteran Service Organizations are one of the best places for veterans to go for help. There are hundreds of VSOs out there, including organizations at the local, state, regional, and national levels. Please note this is not a comprehensive list of every Veteran Service Organization. The VA has a published guide that is 128 pages long, which is too long to cover here.
Instead of recreating that list, we decided to focus on some of the largest and most well-known VSOs. This list includes some of the larger national VSOs that focus on helping veterans with VA Benefits Claims, career guidance and job placement, and similar programs that are applicable to almost all veterans.
Get Individualized Assistance.
Service Officers at these organizations can help you review your benefits eligibility to see which benefits programs you may be eligible to receive. They will go through your service records, medical records, and other information you provide, and they will help you identify which benefits you are eligible to receive or which programs you may be eligible to participate in.
They can also help you file a VA benefits claim for a service-connected disability, place a claim education or training benefits, and more. Some of these VSOs also offer grants, training, scholarships, and other forms of assistance.
VSO's – Help Filing VA Claims and More
Here is a list of nationally recognized VSO. Many of the following organizations have state and local branches, which makes them easier to visit in-person. Visit their websites or give them a call to see if you can benefit from their services, or if you can volunteer your services to their organization.
American Legion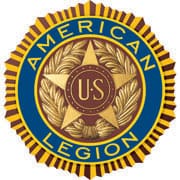 American Legion: The American Legion was chartered in 1919 as a patriotic veterans organization. The American Legion is one of the largest military organizations, with over 2.4 million members at over 14,000 posts.
They offer a wide range of programs that extend to local communities up to the national level, where they lobby on behalf of our nation's veterans. Some of the benefits programs they offer include:
AMVETS – American Veterans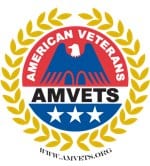 AMVETS – American Veterans: AMVETS was founded in 1944, and by 1947, it was chartered by Congress as the first WWII veterans organization. Their mission continues today as they welcome anyone who is currently serving, or who has hon­or­ably served, in the U.S. Armed Forces from World War II to the present, to include the National Guard and Reserves.
AMVETS has a strong lobbying presence where they lobby for veterans benefits, adequate VA funding, services for homeless veterans, con­cur­rent receipt of retire­ment pay and dis­abil­ity com­pen­sa­tion by dis­abled mil­i­tary retirees, vet­er­ans employ­ment and train­ing, POW/MIA account­abil­ity and flag protection. Some of the benefits they offer veterans include:
DAV – Disabled American Veterans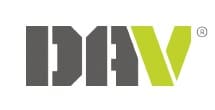 Disabled American Veterans (DAV): The DAV stretches back to 1920, when it was formed as an organization to support wounded World War I veterans.
Today, the DAV continues to serve disabled veterans, their families, their widowed spouses, and their orphans through lobbying efforts and a variety of benefits and assistance, including:
IAVA – Iraq Afghanistan Veterans of America
Iraq Afghanistan Vet­er­ans of Amer­ica (IAVA):
The IAVA exists to improve the lives of those who served in Iraq and/or Afghanistan. IAVA hosts hundreds of events nationwide each year, creating opportunities for vets and their families to connect with each other and gain access to customized health care, education and employment services.
Additional services include transition assistance through the Rapid Response Referral Program (RRRP), which provides individualized assistance or referrals for:
VFW – Veterans of Foreign Wars
Veterans of Foreign Wars (VFW): The VFW traces its roots back to 1899, following the Spanish-American War and the Philippine Insurrection.
Today the VFW and its Auxiliaries have over 2 million members who contribute to their local communities. The VFW also offers the following assistance benefits:
VVA – Vietnam Veterans of America
Vietnam Veterans of America (VVA). The VVA features over 600 local chapters in 43 states. They offer fellowship, volunteer opportunities, and community service, lobbying at the national level, and other programs.
The VVA also offers one-on-one benefits counseling and claims assistance through a veteran Service Officer. Learn more at http://www.VVA.org.
More Recommendations? As we mentioned, this is only a partial list of national organizations that focus on helping veterans with VA benefits claims, career guidance, and similar objectives. Feel free to download the VA list for a more comprehensive overview of different VSOs. We will also be happy to add other national Veterans Service Organizations that focus on the aforementioned topics. Let us know which organizations you recommend and we will add them to this list.
Images: Each of these emblems and logos are owned by their respective organization.