Making the transition from the military world back to the civilian world is a difficult task. The problem is compounded if you are still recovering from combat, recuperating from wounds, moving to a new location, transitioning with a family to take care of, and many other factors. The good news is there are dozens of government agencies and Veterans Service Organizations (VSOs) that were created to help veterans and their families or their survivors.
Many of these organizations offer veterans various services, including VA disability benefits claims assistance, education and job training, job fairs, resume writing services, financial grants, opportunities to participate in community service projects, and more. In most cases, these services are free.
The best part is you get to tap into the experience and expertise of service officers who have been there, done that, walk the walk, talk the talk, and know how and where to get help. If these organizations can't help you, they can certainly put you in contact with someone who can.
Table of Contents
Get Individualized Benefits Claims Assistance
Veterans benefits eligibility often varies by when and where the veteran served, how long they served, whether or not they have a service-connected disability rating, and many other factors. Because of this, it's not always easy to know which benefits a veteran is eligible to receive without undergoing a full benefits review.
Thankfully, there are many great organizations with service officers who can help you review your benefits eligibility to see which benefits programs you may be eligible to receive. They will go through your service records, medical records, and other information you provide. They will help you identify which benefits you are eligible to receive or which programs you may be eligible to participate in.
They can also help you file a VA benefits claim for service-connected disability compensation, place a claim for education or training benefits, vocational rehabilitation and employment, VA Home loans, Veterans Group Life Insurance, veterans pension (also called Aid & Attendance), VA health care enrollment, military burial benefits, and more.
Some of these VSOs also offer grants, training, scholarships, and other forms of assistance.
Veteran Service Organizations Offer You Assistance
There are many types of Veterans Service Organizations. I would start with the Department of Veterans Affairs, then work your way through your state and local government, chartered VSOs, then finally, seek outside resources if necessary (these could include legal professionals or for-profit organizations).
Start with the Department of Veterans Affairs
The Department of Veterans Affairs is one of the best places for veterans to go for help. They have experts who can help you review your benefits and file a claim. They also maintain directories of Veteran Service Organizations where you can find assistance. These include organizations at the local, state, regional, and national levels. Please note this is not a comprehensive list of every Veteran Service Organization.
You can visit the Directory of Veterans Service Organizations which hosts a 75-page pdf containing contact information for dozens of VSOs. You can find the directory in pdf form here.
The VA eBenefits website also has a searchable directory where you can search for representatives in your specific area.
State & County Offices of Veterans Affairs Also Offer Great Support
The next place to seek assistance is your state or county VA office. These organizations work for you and have a vested interest in helping you obtain the veteran's benefits you have earned.
Here is a list of State Government Veteran Benefit Websites. Every state has a slightly different name for its Office of Veterans Affairs, and each of them has a slightly different scope of offered services. However, most states offer benefits such as education, job placement, benefits claims assistance, housing, and more. Most states now also offer a veterans designation on state-issued driver's licenses and state-issued ID cards.
Federally Chartered Veterans Service Organizations
The next group of organizations to seek out are federally chartered VSOs. These organizations are not officially endorsed or recommended by the VA or the federal government. However, they have been "federally chartered and/or recognized or approved by the VA Secretary for purposes of preparation, presentation, and prosecution of claims under laws administered by the Department of Veterans Affairs."
In short, these organizations have been vetted to ensure they know what they are doing and that they have the veterans' best interests in mind.
Most federally chartered VSOs are non-profit organizations and do not charge for their services.
Accredited Representatives
Finally, we have Accredited Representatives. According to the VA website:
An accredited representative is an individual who has undergone a formal application and training process and is recognized by VA as being capable of assisting claimants with their affairs before VA. Most accredited representatives work for veteran service organizations (VSOs) many of which are private non-profit groups that advocate on behalf of Veterans, Servicemembers, dependents and survivors. Accredited representatives may also work for state or county government entities.

The accreditation process includes an examination, a background investigation, and continuing education requirements to ensure VSOs are providing the most up-to-date information. Recognized organizations and individuals, whether congressionally chartered VSOs or VA accredited claims agents or attorneys, can legally represent a Veteran, Servicemember, dependent, or survivor before VA. Non-recognized organizations and individuals can provide information, but cannot be a representative.
In short, you will find trained Accredited Representatives at many non-profit VSOs, and they will assist you for free. However, not all Accredited Representatives are required to offer free services.
Many Services Are Free – But Not All
Many Accredited Representatives work for non-profit VSOs and state and local governments. These representatives will not charge you any fees.
However, some VA-accredited claims agents and attorneys may charge fees for their services. Not all cases and situations are straightforward, and sometimes you need to hire a legal professional to help you through a difficult claims process. The VA has strict rules regarding what they consider to be reasonable fees.
Here is some information from the VA website:
The fees charged by VA-accredited attorneys and agents may be based on a fixed fee, an hourly rate, a percentage of past-due benefits recovered, or any combination of these options. Veterans may choose to enter into a fee agreement providing that fees for representation will be paid by VA directly out of any past-due benefits awarded to the Veteran. Such a fee is limited to 20 percent of the total amount of past-due benefits awarded on the claim. A fee not exceeding 20 percent of past-due benefits awarded is presumed by VA to be reasonable; fees exceeding 33⅓ percent of past-due benefits awarded are presumed by VA to be unreasonable.
How to Appoint a VSO or Representative
Veterans Service Organizations will offer a lot of assistance free of charge and without any complications. However, if you want them to represent you to the VA, you will need to officially appoint them. You can appoint an attorney, claim agent, VSO, or other Representative to represent you or manage your current claim by one of two methods:
You will need to mail VA Form 21-22 to the following address:
Department of Veterans Affairs
Claims Intake Center
PO Box 4444
Janesville, WI 53547-4444
Prominent VSO's – Help Filing VA Claims and More
Here is a list of some nationally recognized VSOs. Many of the following organizations have state and local branches, which makes them easier to visit in-person. Visit their websites or give them a call to see if you can benefit from their services, or if you can volunteer your services to their organization.
American Legion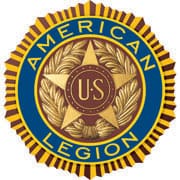 American Legion: The American Legion was chartered in 1919 as a patriotic veterans organization. The American Legion is one of the largest military organizations, with over 2.4 million members at over 14,000 posts.
They offer a wide range of programs that extend to local communities up to the national level, where they lobby on behalf of our nation's veterans. Some of the benefits programs they offer include:
AMVETS – American Veterans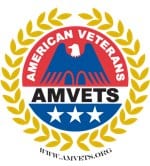 AMVETS – American Veterans: AMVETS was founded in 1944, and by 1947, it was chartered by Congress as the first WWII veterans organization. Their mission continues today as they welcome anyone who is currently serving, or who has hon­or­ably served, in the U.S. Armed Forces from World War II to the present, including the National Guard and Reserves.
AMVETS has a strong lobbying presence where they lobby for veterans benefits, adequate VA funding, services for homeless veterans, con­cur­rent receipt of retire­ment pay and dis­abil­ity com­pen­sa­tion by dis­abled mil­i­tary retirees, vet­er­ans employ­ment and train­ing, POW/MIA account­abil­ity and flag protection. Some of the benefits they offer veterans include:
Free Assistance for compensation and benefits claims
Transition Assistance,
Career Centers,
Scholarships for high school seniors, ROTC students, and veterans pursuing higher education,
Other programs,
Learn more at http://www.AMVETS.org.
DAV – Disabled American Veterans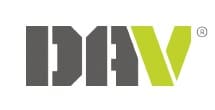 Disabled American Veterans (DAV): The DAV stretches back to 1920 when it was formed as an organization to support wounded World War I veterans.
Today, the DAV continues to serve disabled veterans, their families, their widowed spouses, and their orphans through lobbying efforts and a variety of benefits and assistance, including:
Filing a VA Benefits Claim,
Transition Assistance benefits claims,
Transportation to and from VA and other appointments,
Job search assistance,
Outreach programs and information seminars,
Disaster relief,
Assistance for homeless veterans,
and much more.
Learn more at https://www.dav.org/.
IAVA – Iraq Afghanistan Veterans of America
Iraq Afghanistan Vet­er­ans of Amer­ica (IAVA):
The IAVA exists to improve the lives of those who served in Iraq and/or Afghanistan. IAVA hosts hundreds of events nationwide each year, creating opportunities for vets and their families to connect with each other and gain access to customized health care, education, and employment services.
Additional services include transition assistance through the Rapid Response Referral Program (RRRP), which provides individualized assistance or referrals for:
Disability Claims,
Education Benefits,
Mental Health,
Financial Assistance,
Employment Services,
Housing Services,
And more.
Learn more at http://www.IAVA.org/rrrp.
VFW – Veterans of Foreign Wars
Veterans of Foreign Wars (VFW): The VFW traces its roots back to 1899, following the Spanish-American War and the Philippine Insurrection.
Today the VFW and its Auxiliaries have over 2 million members who contribute to their local communities. The VFW also offers the following assistance benefits:
Filing a VA Benefits Claim,
Separation Benefits,
Assistance claiming education benefits,
Veterans Scholarships,
Financial Aid – up to $2,500 in financial assistance through the Unmet Needs program,
And more.
Learn more at http://www.VFW.org.
VVA – Vietnam Veterans of America
Vietnam Veterans of America (VVA). The VVA features over 600 local chapters in 43 states. They offer fellowship, volunteer opportunities, and community service, lobbying at the national level, and other programs.
The VVA also offers one-on-one benefits counseling and claims assistance through a veteran Service Officer. Learn more at http://www.VVA.org.
More Recommendations? As we mentioned, this is only a partial list of national organizations that focus on helping veterans with VA benefits claims, career guidance, and similar objectives. Feel free to download the VA list for a more comprehensive overview of different VSOs. We will also be happy to add other national Veterans Service Organizations focusing on the aforementioned topics. Let us know which organizations you recommend, and we will add them to this list.
Images: Each of these emblems and logos are owned by their respective organization.
About Post Author