About The Military Wallet:
The Military Wallet is a personal finance and benefits website for military members, veterans and their families. Our goal is to help the military community better manage money and understand the variety of programs and benefits available to them.
In the News:
The Military Wallet has been featured in Military.com, Stars & Stripes, USAA, Bankrate, CNN Money, Forbes, US News & World Report, Fox Business, Fox News, Time Magazine, Yahoo! Finance and a variety of other websites.
About the Founder: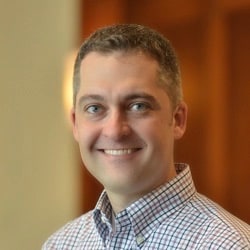 The Military Wallet was founded by Ryan Guina. Ryan served over six years in the United States Air Force an aircraft mechanic, then joined the Air National Guard in 2014 after an 8.5-year break in service.
Comments:
Comments are necessary and welcome! Feel free to share your stories, ask questions or leave comments about where others can find useful information. Please refrain from personal attacks and spam.
We reserve the right to moderate or delete comments.