About The Military Wallet:
The Military Wallet is a personal finance and benefits website for military members, veterans and their families. Our goal is to help the military community better manage money and understand the variety of programs and benefits available to them.
In the News:
The Military Wallet has been featured in Military.com, Stars & Stripes, USAA, Bankrate, CNN Money, Forbes, US News & World Report, Fox Business, Fox News, Time Magazine, Yahoo! Finance and a variety of other websites.
About the Editor:
Managing Editor Brittany Crocker is a veteran with over 11 years of military service and equal experience in the civilian journalism industry. Crocker received both her bachelor's and master's degrees from the University of Missouri School of Journalism and was a 2016-2017 White House Press Correspondents Association scholar.
Crocker's passion for public service has underpinned her career. As a young reporter, she worked to expose organized crime, hate groups and deadly regulatory oversights in the childcare, aviation and tourism industries. Her award-winning columns, narrative features and investigations have spanned multiple coverage areas and influenced life-saving policy changes.
The same passion led her to take the helm at The Military Wallet in 2021, where she is continuing its mission to provide digestible, researched and credible finance and benefit information to her fellow veterans and service members.
When she's not deployed, drilling or writing, Crocker volunteers with her local technical rescue squad and as a community gardener.
You can reach Brittany at [email protected].
About the Founder: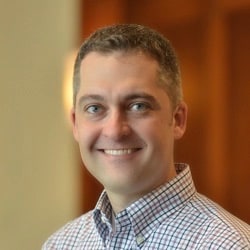 The Military Wallet was founded by Ryan Guina. Ryan served over six years in the United States Air Force an aircraft mechanic, then joined the Air National Guard in 2014 after an 8.5-year break in service.
Comments:
Comments are necessary and welcome! Feel free to share your stories, ask questions or leave comments about where others can find useful information. Please refrain from personal attacks and spam.
We reserve the right to moderate or delete comments.
About The Military Wallet Podcast: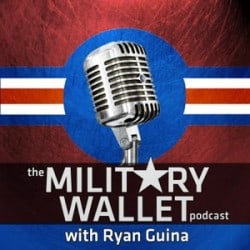 Our podcasts typically feature in-depth discussions on military and veteran benefits, including retirement, health care, education and more. Each podcast on the website is accompanied by a full-length article to help you dive deeper into the subject.
You can also find The Military Wallet podcast on iTunes and Stitcher.