Note: This article was initially published in August 2014, one week after I joined the Illinois Air National Guard. This article covers my journey to joining the Guard after an eight-and-a-half-year break in service. This article has been updated for clarity and to add references. I hope you find it helpful!
I separated from active duty eight and a half years ago. Last week, I joined the Illinois Air National Guard. After eight and a half years as a civilian, I am back in the armed forces. And I couldn't be more excited! I know such a long break in service isn't the normal situation, so I'll be happy to share why I made the decision, why it took so long for me to decide to serve again, and why, in the long run, it looks like it could be a great move for my family and me.
Why I Didn't Join the Guard/Reserves Right Away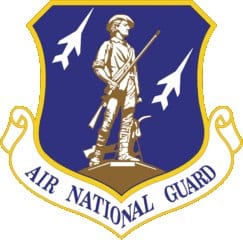 I'll start with my active duty time (1999-2006). I had an amazing first tour, hitting every benchmark and goal I set for myself and then some. I was stationed overseas at RAF Lakenheath in the UK and had the opportunity to participate in a year-long special duty assignment that took me literally around the world. I deployed five times. I hit every promotion the first time, and I completed my college degree while on active duty.
The only goal I had in mind that I didn't accomplish was becoming an officer. But I had my degree and would have been able to put together a competitive officer package. I am confident that had I stayed on active duty, I would have been able to achieve that goal as well.
My first enlistment was for a six-year term, and I extended six months to deploy one more time to help our squadron's manning situation (they needed me for one more deployment, and I didn't have immediate post-military plans, so it worked out well for both sides).
After the six-month extension, I had to decide on reenlisting in a job I didn't want to continue working in (aircraft maintenance with a high deployment rate) or cross-training in a new career field, which would delay the time it would take to put together an officer package. At that point, I had served 6.5 years in a high ops tempo environment and was ready for a break. I wanted to slow things down, start a family, and move on to the next phase of my career. I did those things.
I separated from the military in 2006, got married, found a job with a federal contractor (working on Air Force logistics projects at Wright-Patterson AFB), and slowed down to enjoy life as a civilian. I was still around the military mission—I just wasn't wearing a military uniform.
Eventually, that too passed. I became an entrepreneur and started a business, and for the last 4.5 years, I have been self-employed and working from home. For many people, that would be "the life." And it is great. I get to spend a lot of time with my family and watch my two young daughters grow up. I wouldn't trade it for the world! But something has been missing.
I miss being around other professional peers. I miss wearing the uniform and being part of something larger than myself. I miss the mission and the camaraderie. The people. All of it. Well, maybe not all of it! But I missed the military enough to consider serving again, at least part-time.
I Didn't Think I Was Eligible for the Guard or Reserves
There are several reasons I didn't pursue the Guard or Reserves sooner. The first is that I was just plain burnt out when I served. I knew I would likely deploy again if I joined the Guard or Reserves. I needed that break from service and deployments.
But I also thought I was ineligible to join because I had received a VA service-connected disability rating due to some injuries I had while I was on active duty (I had two knee surgeries). I thought that receiving disability compensation pay made me ineligible to serve again in the Guard or Reserves.
I later discovered this was not the case – you can serve in the Guard or Reserves if you have a VA service-connected disability rating, provided you can get medical clearance. But there are some stipulations. For example, you can't receive concurrent pay for the same period.
In other words, you can't earn disability compensation on the same day you earn a military paycheck. You can remain on the payroll for both. You just have to waive the pay for the period you served concurrently. Most people choose to receive their military pay and waive the VA disability pay. So if you receive pay for 60 days in the Guard/Reserves, you fill out a form at the end of the year to waive the VA pay, and the VA will stop your pay for the next 60 days, then your VA pay resumes.
Click on the link above for a full explanation and links to the relevant laws. And don't let a VA disability rating stop you from serving in the Guard or Reserves if you think it might be a good fit for you!
My First Attempt to Join Didn't Go So Well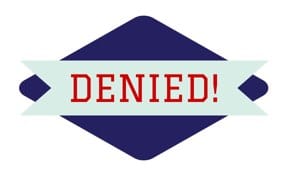 Two years ago, after several lengthy discussions with my wife, I started the process of joining the Air National Guard. I even wrote about it here. But it was not to be, at least not on my terms or timeline. It turns out I needed to get some waivers to rejoin the military. This isn't a topic you can easily navigate on your own unless you know what you are doing or what to look for. I didn't have a clue at the time. But I learned!
The first recruiter I spoke with sent my DD Form 2807-2 Medical Prescreen of Medical History Report (PDF) to MEPS, where it was promptly returned with a PDQ (permanent disqualification) for medical reasons. As I mentioned, I had two minor knee surgeries while on active duty and a couple of other small issues.
None of the medical issues were serious, but they still required waivers before I could rejoin the military. Unfortunately, I didn't know how the waiver process worked at that time. The recruiter informed me that the PDQ meant I could never serve in the military again. He either didn't know what he was doing, or he didn't want to try to help me join the unit.
I was devastated. It felt horrible to be told that I wasn't fit to serve. That my country didn't need me or want me. So, I did nothing with my application for the next six months. I was disappointed, but I took his response at face value since the recruiter told me I was ineligible to serve. That was a mistake on my part.
I Learned About Military Medical Waivers
After about six months, I began researching medical waivers. I knew the medical issues I had weren't very serious, so I wanted to see what could be done. I first learned that a PDQ doesn't mean you are permanently disqualified from serving again. It just means the issue is a permanent medical issue that cannot change.
For example, I had arthroscopic knee surgery on each knee. In most cases, that is a minor surgery (some NFL players return to game action within four weeks after surgery). But it's a permanent issue because you can't undo the surgery. So, you need a waiver. On the flip side, something like a broken finger would be a Temporary Disqualification – you can't go through basic training or join the military with a broken bone, but it will heal, thus the temporary rating.
I began reading various websites, forums, and official regs, like the DODI (Medical Standards for Appointment, Enlistment, or Induction in the Military Services, PDF). I learned how to research things like PULHES codes and other fun things. The more I learned, the more I realized each medical condition I had was eligible for a waiver. I'll write more about getting medical waivers in another article. Suffice it to say I was determined to give it another shot.
My Second Attempt Yielded Better Results
The next attempt at joining went much better. About a year after my first attempt to join the ANG, I contacted a recruiter at a different unit. I was able to explain everything in great detail during our first conversation. I explained that I had some medical issues on my DD Form 2807-2 and I would need medical waivers to join – but each item should be waiverable. There were no other outstanding issues that would prevent me from serving.
I worked with two awesome recruiters to create a plan, and we got to work. My main goal was to set up appointments with medical specialists to get examinations and letters from them stating I was medically fit to serve. It took a couple of months to arrange everything, and it cost a little money out of my pocket (the medical examinations are on the applicant's dime). But the time and expense were worth it, just for the chance of serving again.
Finally, we had to schedule a visit to MEPS and apply for waivers. The paperwork went back and forth a couple of times. The medical pre-screen was again denied, which we knew would happen. So I had to get waivers just to visit MEPS. Then, MEPS declined my entry into the military (as we expected) but recommended waivers based on the letters from my doctors and from my physical exam.
Then, we had to send my medical package to the Air National Guard Surgeon General's Office, where they determined the waiver status. It honestly didn't take as long as it sounds like it would take. The longest part of the process was actually scheduling the medical appointments on my end. The parts with MEPS and applying for the waivers took anywhere from a couple of days to weeks.
Waivers Approved – Now I was Cleared to Join
I can't say how happy I was when I received word that the waivers were approved and I was cleared to join the ANG. It was almost a two-year journey and a bit of a roller coaster. It was awesome to hear I was approved to serve again!
The next step was coordinating with my recruiter to find a job I was eligible to work and do some interviews. We narrowed down the list of jobs I could do (based on rank, qualifications, ASVAB scores, etc.). Then, we set up interviews. I sent in my resume and some letters of recommendation and drove down to do the unit for some interviews.
I took a week or two to decide which job fit best. Then we set up the enlistment date, and last week, I drove down and swore in. I met my supervisor and then spent the rest of the day doing my security clearance paperwork and filling out all kinds of forms – Record of Emergency Data, SGLI paperwork, I opened a TSP account, etc. My first drill will be the first weekend of September. It was a long journey, but I'm excited that it ended well.
Serving Comes with Sacrifices
The unit I joined is located 3 hours away. That makes for a lengthy monthly commute, but I don't mind it too much. I work from home, so I don't have a daily commute. I sometimes enjoy getting behind the wheel for a 3-hour drive once in a while. The unit also puts me in a hotel for drill weekends, so the biggest out-of-pocket expense is gas and food. However, I can claim a mileage deduction when I file my yearly taxes at a rate of $0.56 per mile. So that will more than makeup for the cost of gas each trip.
The biggest sacrifice is being away from my family, which is also manageable. The standard "one weekend a month, two weeks a year" schedule will apply to me. As will some additional training for my new career field. I will be required to attend a 7-week tech school to learn how to perform my new job. But that is a one-time event, so it isn't something we have to do each year.
The monthly drills are planned a year in advance so that we can plan much of our family schedule around that. And the two-week annual drills can be worked around as well. The biggest concern I have is the possibility of being deployed. While it's a remote possibility, it exists, and I am prepared to do it if called upon (I've already done 5 of them, so I know the drill!). And this is the reality every military member faces. So, it's not something I jumped into without knowing the drill.
The Benefits
In my opinion, the benefits far outweigh the costs. At the base level, there is the pay that comes with joining the Guard. I will retain my old rank of E-5 (with the opportunity to be promoted). So, my drill pay is around $380 per month and about $1,450 for the two-week annual training period. The total for the year comes out to about $6,000 (here is a Drill Pay calculator for those interested in running some numbers based on their situation).
It's not a huge sum of money, but it's also nothing to laugh at. I also took on an E-7 billet, so there is room for promotion after I complete my upgrade training and time in grade/service requirements. The promotions won't happen immediately and aren't guaranteed, but the potential exists.
Update: I was commissioned in the summer of 2017. This comes with a significant change in responsibility and pay. It's been a lifelong goal, and I'm proud to have accomplished this!
There are also other valuable benefits, including:
Health Insurance:
TRICARE Reserve Select is one of the most affordable health insurance plans I've seen. At the time of this writing, it costs about $46 per month for an individual or $221 for a family plan. It also has low deductibles and out-of-pocket expenses. I will write a more in-depth article about TRICARE Reserve Select. Overall, it's an incredibly valuable benefit.
Education Benefits:
The State of Illinois is one of the few states that offers 100% tuition assistance for courses at state universities. I have a Bachelor's Degree, but I may take advantage of this to complete an MBA or other Master's Degree program. It will be even better to transfer my Post-9/11 GI Bill to my daughters. I believe I have to serve for one year before I can begin using the benefits, but that's OK. I signed a 3-year enlistment contract, so I have time to make plans.
Many other states offer free or reduced college tuition for National Guard members. Be sure to contact your recruiter or look at the education options for Guard members in your state of residence.
Working Toward a Retirement Pension & TRICARE for Life:
You need 20 good years to qualify for the Guard or Reserves pension. Right now, I should have about seven good years, meaning I would need at least 13 more years to qualify for retirement and a pension. And the pension wouldn't start until I reach age 60 (some people are eligible for an early retirement from the Guard / Reserves based on active duty time served after 2008).
I am 34 now, meaning I would need to stay in uniform until at least age 47, and perhaps longer, depending on how things work. I can't look that far into the future, so I will take it one enlistment at a time. But I am intrigued about the possibility of earning a military retirement and the pension, health care coverage, and other benefits that go with it.
Intangible Benefits:
As I mentioned, I miss wearing the uniform and being an active part of the military community and everything that goes with it. Another benefit is being held to a higher physical fitness standard than I have held for myself over the last few years. I like that I will be required to stay in shape and have at least one physical fitness test a year. It will keep me moving in the right direction!
Going Forward
Overall, I'm very excited about the opportunity of serving again. I have missed it for a long time, and I hope I enjoy it as much as I think I will. I know there will be difficult times. The time away from my family will be the most difficult part of serving again. But it will be manageable. The opportunity to serve again means a lot to me. And I look forward to it.
Air National Guard Logo courtesy Wikimedia Commons.
About Post Author