The VA clothing allowance is a little-known benefit for certain veterans with service-connected disabilities. This benefit only applies to veterans with a service-connected disability who require the use of a prosthetic, orthopedic device, or skin medication that cause irreparable damage to clothing, and because of this damage, requires more frequent replacement. Here is the quote from the application form, VA Form 10-8678 (pdf):
Veterans who wear or use a qualifying prescribed prosthetic or orthopedic appliance and/or prescription medication for a service-connected disability or skin condition may be eligible for an annual clothing allowance. To be eligible, the appliance must wear or tear clothing, or medication must irreparably damage the veteran's outer-garments.
Disabled Veteran Clothing Allowance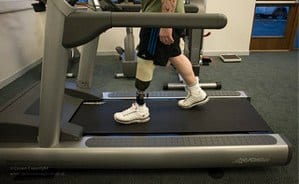 Clothing Allowance Benefit: The VA Clothing Allowance is for eligible veterans with a service-connected disability and is worth $968.52 in 2023. The benefit is designed to be used to replace clothing that is worn or torn by the continued use of prosthetic or orthopedic devices or because of required skin medications. It is possible to receive two clothing allowance benefits if you have more than one qualifying condition. For example, veterans with multiple prosthetic devices or skin conditions may be eligible to receive two allowances per year if they qualify, provided the conditions damage distinct clothing items. Multiple awards are made on a case-by-case basis.
Eligibility: The first requirement is to have a service-connected disability that requires the use of a prosthetic or orthopedic device, or the use of skin cremes that irreparably damage the outer garments. According to the VA, "Irreparable damages do not include stains that are removable through regular laundering or dry cleaning."
Common examples include the wearing of a prosthetic or orthopedic device, artificial limb, rigid brace, back brace, the use of a wheelchair, or the required application of skin cremes or other medications which may damage clothing.
How to Apply: You can apply for this benefit at your VA hospital or clinic or by mailing in the completed application form. Submit the form to the Prosthetic and Sensory Aids Service (PSAS) at the VA Medical Center closest to you. This is an annual allowance that must be renewed each year. The form must be submitted no later than August 1st of each year.
Before you apply, you should gather all your relevant paperwork and supporting information to help fill out the application form. Printing the form and reviewing it before you apply will help you gather all applicable information.
When filling out the form you will need to list the clothing item that becomes damaged by your prosthetic, medical device or skin cream, the related disability, when it was issued, the VA Facility that issued it, and how it impacts your life.
As with all forms you submit to the VA you will be required to sign and certify the information is accurate.
If this is your first time submitting the application, it is recommended you visit the VA center closest to you for assistance with the application.
Photo credit: Sergeant Ian Forsyth RLC
About Post Author