The job market is stagnant. Unemployment is rampant. Nearly half of America is on some sort of public assistance. As a veteran returning home from some far-off clime, it came seem as if you're doomed to tough times. But that's entirely up to you. In times like these, one needs to think "outside the box" – economic guerilla warfare if you will, in regards to your career. One tactic in that battle lies with self-employment. More specifically, franchising. If you are willing to work long hours, can follow a system, afford to buy and operate a business, can manage people and are passionate about achieving success, a so-called "veteran friendly," franchise is great option.
Military Mind-Set Leads to Success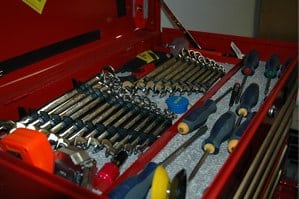 In the military, service-members are taught to follow orders. With time, good conduct, and expertise, those receiving orders will soon transition into giving orders. It's the soldierly way – and it works. I can remember the early days of my Marine Corps career – observing, memorizing, reading, and ultimately gleaning knowledge from my senior Non-Commissioned Officers. With time, I gradually understood what it meant to be a leader.
Following a script written many moons ago, I was able to properly instruct junior Jarheads in the Marine Corps way. My experience is not unique – through trial and error, the US Military has honed a very sharp system of troop management. And as such, the progenitors of this system – veterans, have been imbued with these qualities. For many searching for purpose in their post-military career, it would behoove them to capitalize on their unique skill set. For many, helming your own business can be an especially satisfying career move.
Small Business Administration
The Small Business Administration (www.sba.gov) operates an extremely helpful website for those interested in self-employment. Just about everything you need to know about owning and operating a small business or franchise can be located via the SBA. From writing a business plan, getting that first loan, registering your business, and even establishing a health care program for your employees, the SBA provides an invaluable service.
Patriot Express Pilot Loan Initiative
Recently, the Small Business Administration established the Patriot Express Pilot Loan Initiative. As per the SBA's website, the Express program "offer[s] streamlined and expedited loan procedures for particular groups of borrowers, notably active-duty  military personnel, veterans, and borrowers from distressed communities." Military members currently in the Transition Assistance Program, Reservists, National Guard members, and widowed spouses of the aforementioned groups also qualify for this new SBA initiative.
Shouldering start-up cost, the Express program also covers inventory, equipment, infusion of working capital, and a myriad of other essential expenditures required for the operation of a small business. Interest rates vary from 2.25 percent to 4.75 percent over prime, featuring some of the SBA's lowest interest rates.
Veteran Friendly Franchises
Among the many self-employment incentives for current/prior service-members, includes a number of top-rated veteran friendly franchises. According to the International Franchise Association's "VetFran" program, some of these franchise opportunities include:
Snap-on Incorporated: The leading global innovator, manufacturer and marketer of tools, diagnostics, equipment and service solutions for professionals. They offer honorably discharged veterans a $20,000 discount on the initial inventory purchase for their franchise.
Liberty Tax Service: A low-cost tax preparation service. They offer a 10 percent discount on the franchise fee to military veterans.
7-Eleven Incorporated: The world's largest convenience store retailer and the #1 franchise opportunity in the U.S. They provide a 10 percent discount off franchise fees for all honorably discharge veterans.
Interim HealthCare, Incorporated: Provider of full continuum home care and healthcare for the past 45 years. They offer a 10 percent discount on franchise fees of $40,000.
ACFN Franchised, Incorporated: The premier provider of ATMs in hotels and other travel and entertainment-based businesses since 1996. They offer $1,000 discount off franchise fee for veterans.
CruiseOne: One of the nation's largest cruise retailers and a part of World Travel  Holdings. They offer retired and active duty military member 20% off initial franchise fees.
GoWaiter, Incorporated: Industry leader in restaurant marketing, food delivery and catering. Franchise fees are reduced from $19,500 to $17, 500 for veterans.
Huddle House Incorporated: For over 47 years, Huddle House has been serving communities "Any Meal, Any Time." Veteran incentives include a reduction in initial franchise fee from $25,000 to $12,500.
Rise Above
Starting your own business – be it an independent venture or established veteran friendly franchise, requires hard work and tons of determination. For veterans and active-duty military, the Small Business Administration and the International Franchise Association's "VetFran" programs, are there to assist you. Despite a dreary economic outlook, remember the unofficial maxim of the United States Marine Corps – Improvise, Adapt, and Overcome. The future is yours.
Photo credit: TOMTEC