Military service is a uniquely demanding career field. Service members on orders must often leave their loved ones at home.
Knowing your home and family are protected can provide peace of mind when you're away, whether you're still serving or have already hung up your uniform for the last time.
Fortunately, there are more options than ever to secure your home. Home security companies offer quality systems, including accessories that can help you keep an eye on things from abroad. Some even have a military discount!
Here are some of the best home security systems for military members.
Table of Contents
ADT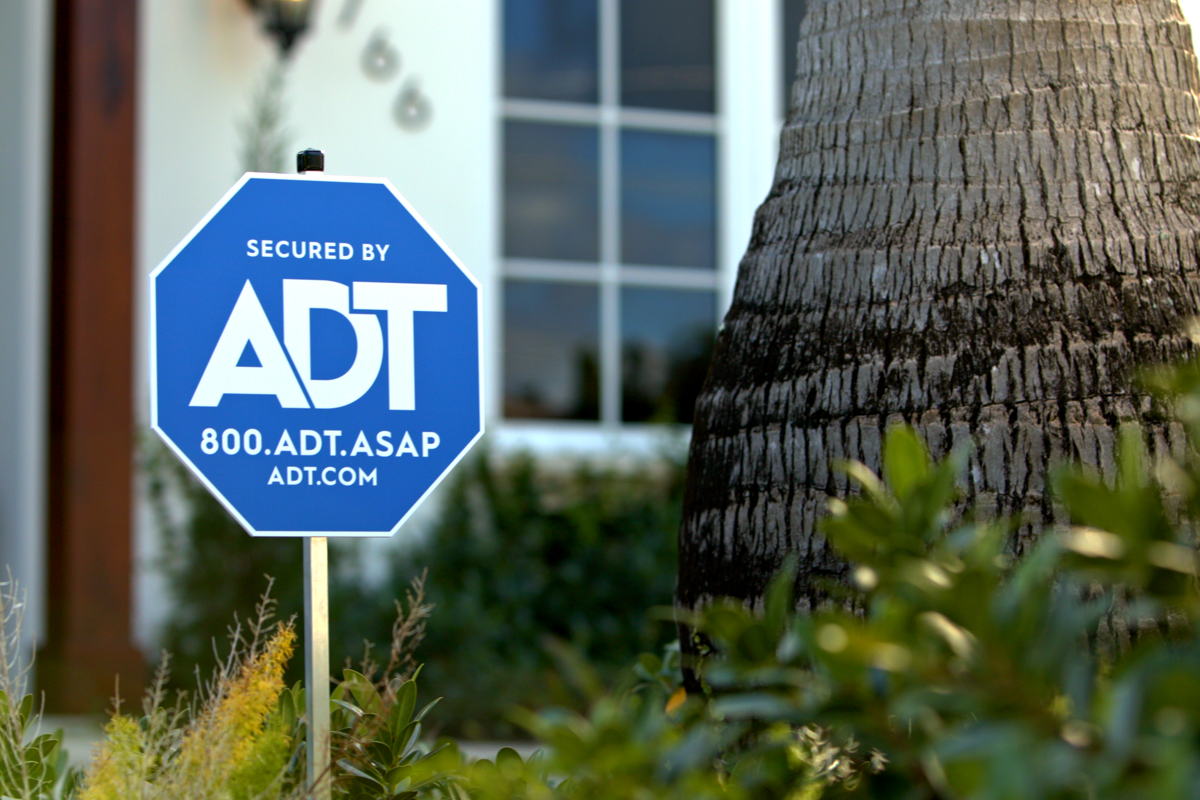 ADT Overview:
ADT security systems come equipped with motion sensors and alarm systems, starting at $599.
ADT security systems also include door keypads, battery backup, a keychain remote with a personal panic button and an ADT window decal for the front window.
You can also use ADT to automate your home, with remote control options that let you arm your security system, change the thermostat, lock the door and monitor live video from far away.
Does ADT Offer a Military Discount?
ADT offers an exclusive discount package for The Military Wallet readers.
When you purchase an ADT Smart Home System, ADT will add on a free equipment package, including a touch panel, doorbell camera, motion sensor and door contacts. ADT will also send you a $100 gift card to offset its $99 installation fee!
Exclusive Savings from The Military Wallet!
Get a Free ADT Equipment Package and $100 Gift Card!
ADT Reviews
On Amazon, ADT's 12-piece wireless home security system has an average 4.1-star rating, and 58% of reviewers gave it five stars. Users said they liked the ADT security system's easy installation but experienced some bugs and technical issues with ADT's app.
Vivint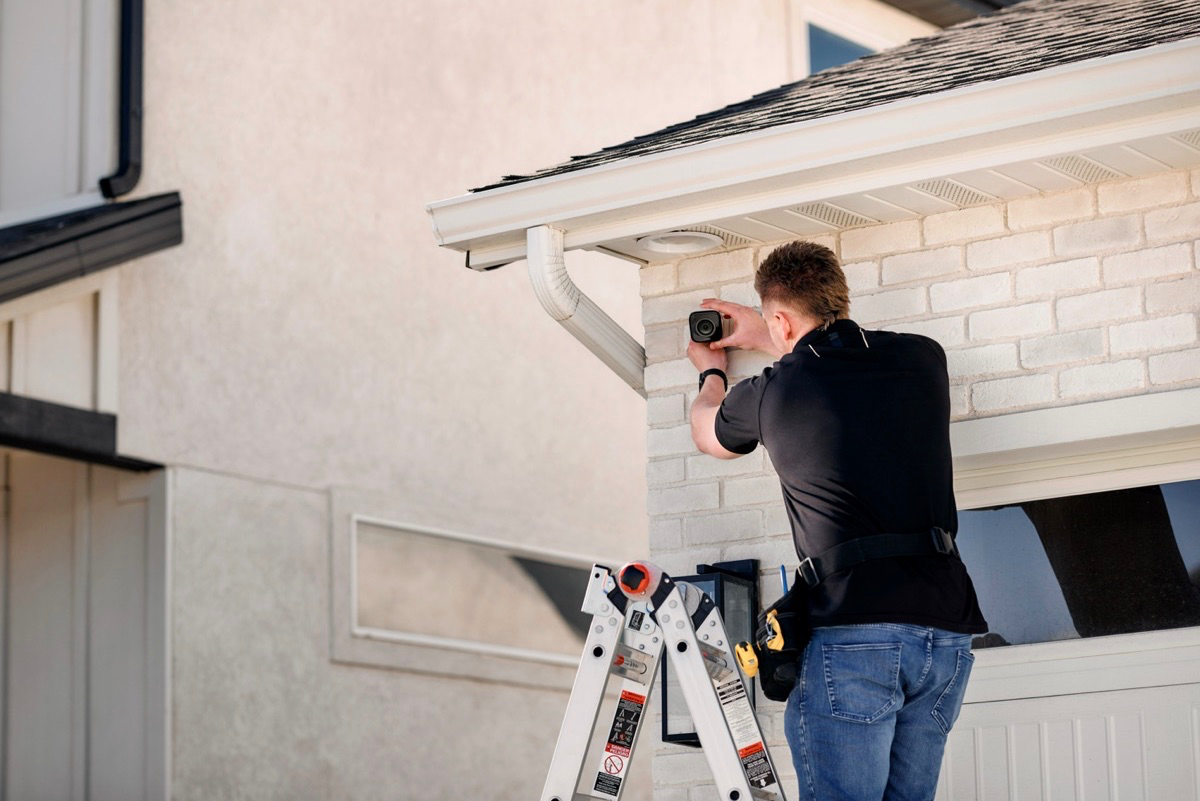 Vivint Overview:
Vivint is a smart security system that helps protect your home, starting at just $600.
Vivint's 24/7 monitoring service and home security video recordings can give deployed military members peace of mind. You can use their app to check in on your security system and access home automation features.
Does Vivint Offer a Military Discount?
While there isn't a Vivint military discount, Vivint does offer fee-free moving to help military customers transition during permanent changes of station (PCS).
Military members can also cancel their Vivint service when deployed for at least six months. Or, you can defer your payments for up to a year during temporary duty away from home (TDY).
Vivint also has a dedicated military customer support line at ??855-368-8568.
Vivint Reviews
Nearly 70% of Amazon reviewers gave Vivint security system's control panel at least four stars, citing ease of use. Most liked the security panel because it was easy to use. However, reviewers said app updates can impact the user experience. Vivint's door and window sensors have an average rating of 4.6 stars, but Vivint's doorbell camera has a much lower rating, averaging 2.7 stars for connectivity issues and other problems.
SimpliSafe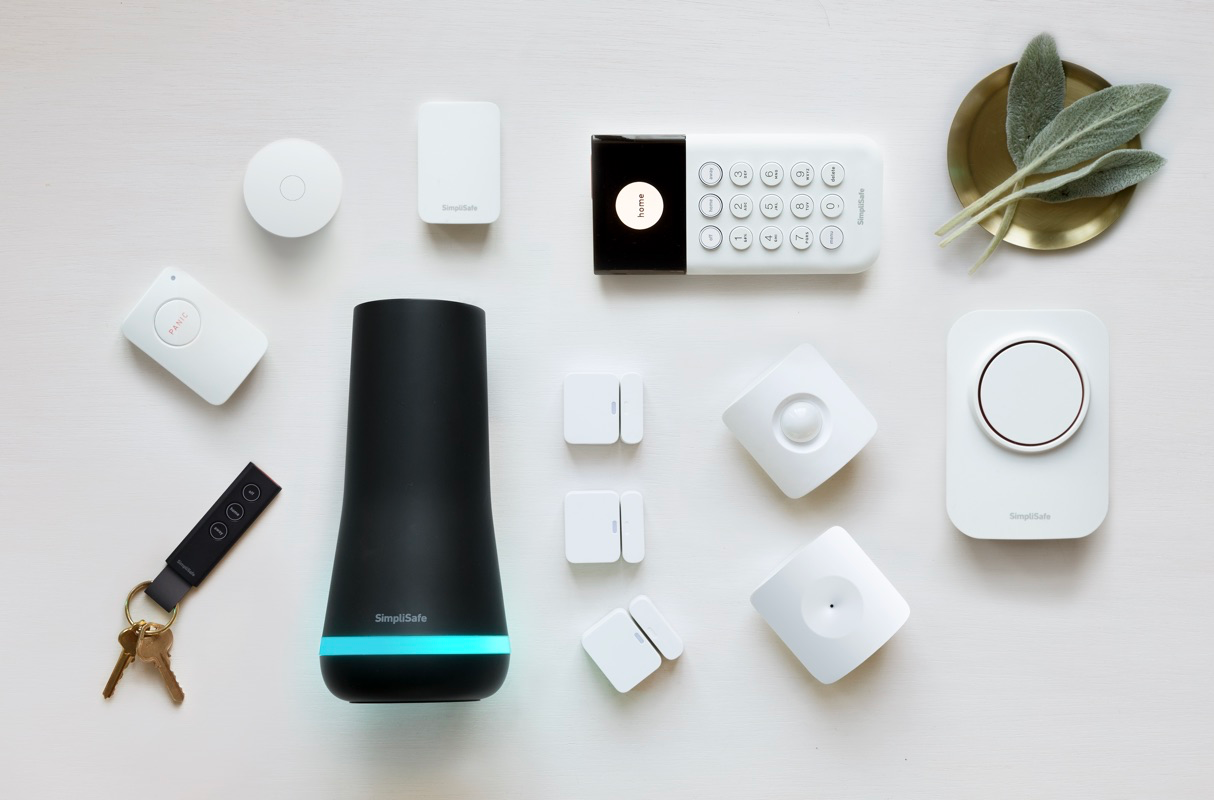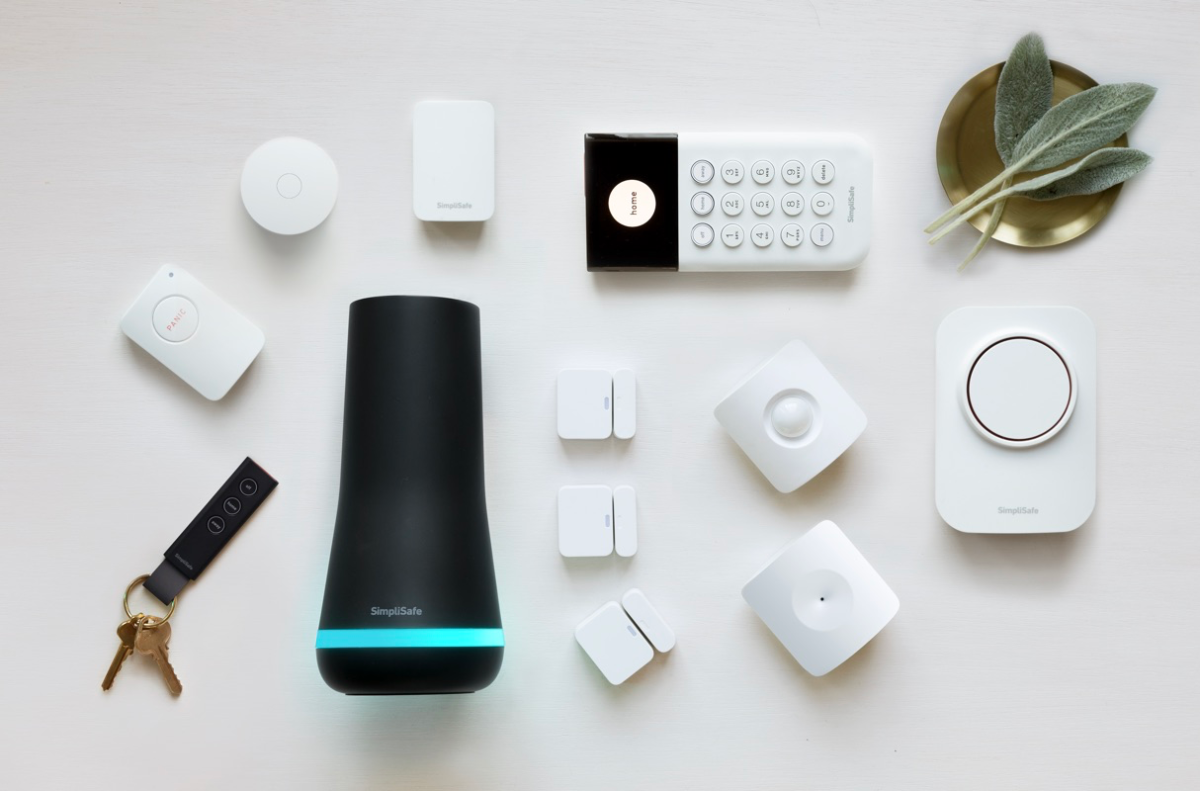 SimpliSafe Overview:
SimpliSafe is perfect if you require a system that doesn't require complicated wire installation. You can put SimpliSafe to work in minutes to help you and your family feel better about your home security.
Simplisafe prices begin at just $200 for a package that includes a base station, keypad, two entry sensors and two motion sensors.
You can add more options to customize your DIY system, or choose a professionally-installed whole–home security package if you want one.
SimpliSafe monitors for disasters like fires or flooding, and intruder video verification can help law enforcement provide more immediate assistance. You don't have to purchase a long-term contract, like traditional alarm companies, making it a competitive self-monitored home security system service.
Does SimpliSafe Offer a Military Discount?
While there's no official SimpliSafe military discount, members of the Military Officers Association of America can get up to 15% off custom SimpliSafe systems, according to MOAA.
The MOAA package also includes one HD indoor security camera, plus a month of service, free of charge.
SimpliSafe Reviews
SimpliSafe's nine-piece home security system has a 4.4 star average on Amazon. Roughly 72% of nearly 1,270 reviews gave the system a five-star review for its easy installation process. Users also said police responded quickly after intruder alerts.
Arlo
Arlo Overview:
Arlo has video doorbell and security camera systems starting at just $199.99, according to its website.
Although you don't need a subscription plan to monitor your property with an Arlo camera, you can purchase one to expand your coverage with visual security enhancements, cloud quality video, package detection and theft replacement; just to name a few.
The ultra-security cameras have stellar 4K quality, and you can use the setup when you're on the go to monitor your house.
Does Arlo Offer a Military Discount?
Unfortunately, there's no Arlo military discount. However, you can save up to 25% on Arlo security systems by purchasing a bundle.
Arlo Reviews
Of nearly 2,270 Amazon ratings, 75% gave Arlo's pro spotlight camera at least a four-star review, citing easy installation and the camera's high-quality video and motion detection. Users also liked having the ability to share recordings with others in their neighborhood. Roughly 85% of reviewers gave Arlo's wired and wireless video doorbells at least four stars for the same reasons.
Ring
Ring Overview:
Ring, the first company to mass-market smart home security video doorbells, remains a popular choice for homeowners who want a good view of who's at their front door.
Ring doorbell cameras cost between $150 to $350, according to the Ring website. Home security plans begin at $30 for basic protection, which includes video recording for one camera or doorbell. You can upgrade to the pro version for $200 a year to add professional 24/7 monitoring to your package.
In addition to doorbells, Ring offers smart lighting, night vision, two-way talk capability and smoke and carbon monoxide protection and in-home pet monitoring cameras for your furry family members. You can view and share your video history and use the Ring neighbors app to see community crime and safety watch alerts.
Does Ring Offer a Military Discount?
Yes. You can get a one-time Ring military discount code that provides 20% off all Ring's home security products. First responders, medical staff, teachers, and students can also take advantage of the discount program.
To claim this discount code, sign into VerifyPass at Ring.com. After verification, you'll receive a one-time discount code to apply during checkout.
Ring Reviews
Amazon reviewers gave Ring doorbells a nearly perfect average score of 4.8 stars. Of more than 3,600 reviews, 95% of users gave their Ring doorbell at least four starts, citing battery life, Amazon Alexa integration and automated system arming.
Scout Alarm
Scout Alarm Overview:
Scout Alarm offers a suite of sleek and efficient home security devices that you can use at home or on the go.
The base price for a Scout small pack is $229, with monthly fees start beginning at $9.99. It has a flexible, DIY option that allows you to check-in from any smart device and arm or disarm your system.
If someone trips your alarm, Scout alerts emergency dispatchers. A 4G LTE backup connection also keeps your system running if your Wi-Fi goes out.
Scout Alarm's smart home integration allows you to program specific action sequences, like turning on a light when the motion detector goes off, according to Scout's website.
Does Scout Alarm Offer a Military Discount?
Scout Alarm does not offer a military discount.
Scout Alarm Reviews
Scout Alarm's five-piece wireless home security system has a 3.8 star average on Amazon, and roughly half of users gave it five stars. Users liked the easy setup and smart device integration but disliked the mandatory subscription service fees. More than 70% of Amazon reviewers gave the Scout access sensor at least a four-star rating, citing the system's affordability, access sensors and the easy-to-use keypad. However, the first version of the sensor has some compatibility issues with Scout products.
Deep Sentinel
Deep Sentinel Overview:
Deep Sentinel security helps detect potential threats on your property. It features state-of-the-art technology to help you protect your family. Prices range from $399 to $1,149.
The $649 package features three cameras and a suite of other accessories and services, including night vision, wide-angle viewing and two-way audio with live guard protection, which alerts law enforcement of suspicious activity as it occurs.
Does Deep Sentinel Offer a Military Discount?
Deep Sentinel doesn't offer military discounts.
Deep Sentinel Reviews
Out of 35 global ratings on Amazon, 60% of reviewers gave Deep Sentinel security cameras at least four stars. Users liked having real human security guards watching footage and speaking through the cameras to help deter trespassers.
Defender USA
Defender Overview:
Defender USA has been around since 1999. Defender security systems packages range from a simple plug-in power security camera option up to an ultimate bundle, which includes 16 4K definition security cameras with four terabytes of storage.
Additional features include infrared night vision and remote mobile viewing.
Prices range from $75 to $989, depending on your package. You can view the cameras through your mobile app, TV or computer monitor.
If you're stationed in a colder climate, Defender cameras are a great option because they can withstand sub-zero temperatures.
Does Defender USA Offer a Military Discount?
Defender USA doesn't offer a military discount.
Defender Reviews
Of more than 1,100 Amazon reviewers, 84% gave Defender's top-selling two-camera PhoenixM2 surveillance system at least four stars. Users liked the cameras' video quality and infrared night vision optics. They also said they liked its easy installation and that the system didn't require WiFi access to work. Defender's Guard Pro and Guard HD packages had similarly high ratings for the same reasons.
What Is the Top Rated Home Security System?
Vivint's monitoring center received the 2021 excellence award from The Monitoring Association, a professional monitoring service trade association.
Safewise, a consumer watchdog that tests and reviews commercial and home security systems also rated Vivint as the best overall security system on the market in 2023 for its affordability and unique options, including its "smart deter" sensor, which lets lurkers know they're being monitored.
What Kind of Home Security System Is Best for Military Personnel?
While military discounts can make a big difference for many military home security system shoppers, finding an option that suits your needs is the most important consideration.
The military lifestyle requires frequent travel, so shoppers should consider flexible options that balance remote self-monitoring capabilities with professional monitoring services.
Active-duty military members also have to move a lot, so services like Vivint that don't charge you to relocate are great options. Vivint also has a flexible cancellation and payment deferral policy for deployed military members.
What to Look for in a Home Security System
When shopping for a home security system, consider your system's features and how they fit your lifestyle.
Some points to consider include:
How much can you see on the camera?
Camera resolution is essential to consider when comparing home security cameras. Higher resolution cameras produce clearer images, enabling you to see details if there is an incident. Cameras with 4K definition can give you a clear picture to help you identify specific nuances during playback. Also, take time to find a camera that gives you multiple angles. A 120 to 180 degree field of view can help you get a better gauge of what goes on your property, according to security.org.
How do you receive alerts?
Some security systems allow you to connect to your system through a phone app that will send you notifications throughout the day. Other security companies call or text you when there's a problem. Decide which type of alert works best for you and how often you'd like to receive them.
If you're only interested in being notified if there's a break-in, look for a system that allows you to customize alert settings to certain doors or windows.
If you want to monitor all activity in your home, look for a system that provides more frequent alerts any time it detects movement inside or outside your home.
How long will the system last?
How can you be sure that your home security system will last? Check out historical reviews to see how long a security system has been on the market and evaluate its track record.
Don't be afraid to ask friends and neighbors how long they've had their security systems. If you've seen the same security system yard sign out front for years, it's a good indication they're happy with their current service.
Environmental durability is also a big concern. If you live in an area with extreme weather conditions, it's important to ensure that your system can withstand whatever nature throws its way.
Ask security companies what climates the camera performs best in and if their equipment can withstand moisture and freezing temperatures.
How much does the system cost?
With any major purchase, keep your budget in mind. Security system prices can range from a few hundred to thousands of dollars, depending on their complexity and service fees. When budgeting for a security system, consider how much security you need for your home's size and accessibility and factor in any non-negotiable features you want. For example, if you want a professionally monitored security system, you'll probably need to pay monthly or annual subscription fees. Find out how much your security system's company charges for such features before you take the plunge.
Do you want to monitor your property remotely?
Remote monitoring capabilities can give deployed service members peace of mind. Remote monitoring apps will alert you to activity, show you live footage and allow you to arm your system when you leave and disarm it to avoid any false alarms. Many DIY security systems include these features by default. If you want remote monitoring with your professionally monitored system, ask your security company how much it costs.
Do you want a DIY or professionally installed security system? Wireless and plug-in security options can save you money and put you in charge of monitoring your security systems. However, professionally installed wired systems may offer more security features and professional repairs and troubleshooting when there's a problem.
About Post Author