Table of Contents
Memorial Day serves as a reminder of our service members who paid the ultimate price and gave their lives in defense of our nation. Remembering their legacy and sacrifice is the best way we can honor them. Many companies, restaurants and other organizations also use Memorial Day to honor military members and veterans for their service. The following is a list of some military discounts and activities that are available to military members, veterans and in some cases, their families.
Featured 2023 Memorial Day Military Discounts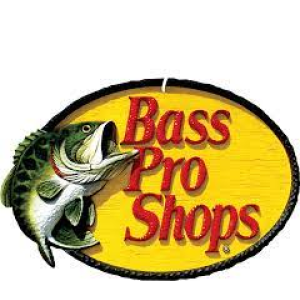 Veterans can enjoy an extra 5% off on all items at Bass Pro Shops this month, including those on sale. Through May 31, the Go Outdoors event promises big savings. Make the most of the Legendary Salute military discount for better deals.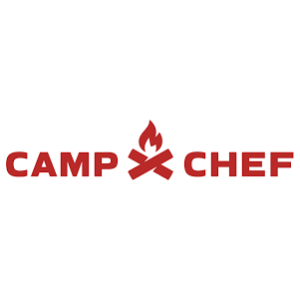 Camp Chef, a Utah-based outdoor cooking equipment company, is offering up to $200 off on selected Woodwind Grills this Memorial Day. Additionally, they offer a special discount for both active and retired military personnel. Veterans can call Camp Chef's customer service team at (800) 650-2433 to find out their exact discount.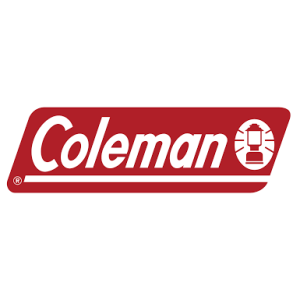 Veterans can get a 30% discount at Coleman for their outdoor equipment needs. The offer applies to items like tents, sleeping gear, grills, and outdoor furniture. The deal is active during the Coleman Memorial Day Sale.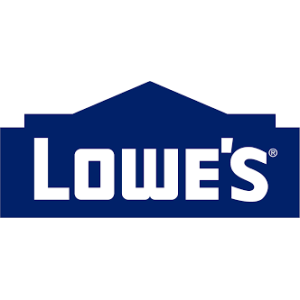 Be part of Lowe's Memorial Day Sale for substantial savings on over 30,000 items. Outside of sales, the home improvement giant offers a 10% Military Discount on most regular-priced items to veterans and active members of the U.S. armed forces, including their spouses. Embrace this chance to enhance your home while enjoying these exclusive benefits.
Under Armour, a sportswear company, offers up to 50% off on all outlet and discounted items on Memorial Day weekend. They also provide an extra 30% off with the code EXTRA30 at checkout. All active duty service members, retirees, veterans, military spouses, and family members are eligible for a proud 20% discount on all purchases, excluding combined promotions, promotional codes and gift cards.
Free Activities for Military Members and Their Families
Blue Star Museums. More than 2,000 museums in the U.S. offer free museum admission to active-duty military members and their families between Memorial Day and Labor Day. See a full list of participating museums.
VetTix. VetTix offers free event tickets to military members and veterans and their families. Availability varies based on the event, location and other factors. The best way to keep up to date is to sign up for an account and their mailing list. We have more information in this article about VetTix.
Other Free Activities for Military Families. Many of these activities are available year-round. Check with your local base Morale Welfare and Recreation (MWR) location, your state veterans website or your local county for other activities.
Restaurants – Free Meals and Discounts
Please note that due to the coronavirus pandemic and local restrictions, these discounts may not be available in every location. Please check with your local restaurant for more information.
Firebirds Wood Fired Grill. Treat a hero to a free meal on Memorial Day. When you dine with a veteran, active-duty service member or Gold Star family, their meal is free. (The value of the free entree must be equal to or less than yours.)
Fogo de Chão. This Memorial Day, any veteran or active-duty personnel who dines in at Fogo will receive 50% off their meal, and up to three guests will receive 10% off their meal. *Restrictions apply. Participating locations only.
Joe's Crab Shack. Parties of up to four people will receive a 15% discount. Valid for all active members of the U.S. Military, National Guard and veterans, with ID. Dine-in only.
LaMar's Donuts. Free doughnuts and coffee for all active, retired and veteran service members.
McCormick & Schmick's. Parties of up to four people receive a 15% discount. Valid for all active members of the U.S. Military, National Guard and veterans, with ID. Dine-in only.
Miller's Ale House. Military members and veterans who provide proof of service receive 50% off their entrée of choice on Memorial Day.
Mission BBQ. Military members receive a free sandwich on May 21, as well as on a designated day for each branch of service in May: Army, May 16; Marine Corps, May 17; Navy, May 18; Air Force and Space Force, May 19 and Coast Guard, May 20.
Memorial Day Military Discounts at Retail Locations
Academy Sports + Outdoors. First responders, veterans and active-duty military members receive 10% off their entire purchase, both in-store and online, from May 2 through July 5.
Cellphone Discounts. Many cellphone providers offer special deals and discounts for current and former military. The specific details are too long to cover in this article, so please check out our military cellphone discounts page for more information or the following specific providers:
Helzberg Diamonds. A 10% military appreciation discount is valid for purchases made in stores and online. It is available to all active duty, military retirees, disabled veterans and registered dependents of active duty/retirees.
Home Depot. All current and former military can receive a 10% discount, up to $500, on Memorial Day weekend. Home Depot offers military discounts to all veterans on Memorial Day, July 4 and Veterans Day, as well as discounts year-round to current military, retirees and disabled veterans (with ID).
Lowe's. Lowe's offers a 10% military discount to all current and former military members year-round on eligible items. Lowe's requires service members and veterans to sign up for the MyLowe's program and verify military affiliation via their system. Once verified, you only need to give your email address or phone number to get the discount. Some restrictions apply. Learn more at our Lowe's Military Discount page.
Microsoft Home Use Program. Active-duty military, Guard and reserve members can purchase the entire Microsoft Office suite at 30% off through the Microsoft Home Use Program Military Discount.
Oakley Standard Issue. Oakley SI has a 45% sitewide Memorial Day sale, plus free shipping.
Rosetta Stone. Military, veterans, reservists and National Guard can save 10% on Rosetta Stone's lowest pricing on award-winning language software.
Under Armour. Military (current and former), first responders, nurses and teachers receive a 10% military discount all year (and sometimes offers greater discounts around military-related holidays).
Veterans Advantage. Veterans Advantage is a discount club open to current and former military members. There is a membership fee to join, but members are eligible for a variety of discounts including travel, insurance and retail, which can easily pay for the cost of membership many times over.
Military Travel Discounts
Memorial Day is aMany recognize Memorial Day as the unofficial start of summer. School is out for many, and many people take summer vacations. Here are some tips for finding military travel discounts and some discounts you can use now or throughout the year.
Have a safe and happy Memorial Day.
About Post Author