Military members and their family members are eligible for free entry at thousands of museums nationwide through the Blue Star Museums Program. More than 2,000 museums across the US have partnered with the military charity Blue Star Families, the Department of Defense, and the National Endowment for the Arts, to offer free admission to our nation's service members, including members of the Guard and Reserves, and their families.
Free admission at participating museums runs Saturday, May 15, 2021, Armed Forces Day, and ends on Monday, September 6, 2021, Labor Day. This is the 12th year of the annual program.
Blue Star Museums Program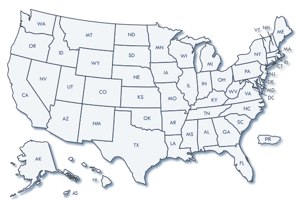 The goal of the Blue Star Museums program is to help servicemembers and their families enjoy our nation's national heritage and learn more about their new communities after completing a military move.
Participating Museums: There are more than 2,000 participating museums, which are located in all 50 states, Washington D.C., Puerto Rico, and the American Samoa. There are also a wide variety of museums participating, including museums that feature the fine arts, science museums, history museums, zoos, nature centers, and children's museums. Many of these locations also offer military discounts throughout the year.
Free Admission Eligibility: Free admission* is open to anyone carrying a valid military ID card (CAC Card), or a DD Form 1173 ID Card (Dependent ID Card). This includes members of active duty military, National Guard, Reserves,U.S. Public Health Service Commissioned Corps, and the NOAA Commissioned Corps. Free admission is valid for the service member, and up to 5 dependents.
Commonly Asked Questions About the Blue Star Museum Program
Where can I find a list of participating museums?
Visit this website and click on your state. Please note that the final list will be released before the start of the program. However, a list of historical Blue Star Museums is available.
How many people are eligible for free admission?
Free admission applies to the military ID holder plus up to five family members.
Does the active duty military member need to be present?
No. Family members can obtain free museum admission as long as they have a dependent ID card. This also applies to family members of deployed service members.
Who is considered a family member?
Admission is for the military member, and up to 5 family members. The FAQ page states a family member may include a spouse or child, aunts, uncles, grandparents, etc. Verify with the museum before assuming everyone in your party will have free admission.
What about children under the age of 10 who do not have a military ID Card?
They may still have free admission, provided they are attending with a military ID card holder.
Does this program include free admission for veterans, military retirees, significant others, parents with a child currently serving on active duty, or for those who have lost a child on active duty?
Unfortunately not, the purpose of the Blue Star Museum program is to support active duty military children during the summer months when they are likely to have PCSed or anticipating separation.
Does free museum admission include free access to all museum exhibitions and special programs?
This varies by the museum. In general, one should assume free admission is only included for the primary museum. Call ahead to verify participation for special events, exhibitions. and other features.
This is such a cool deal. Who can we thank for this awesome offer?
Blue Star Museums is a collaboration among the National Endowment for the Arts, Blue Star Families, the Department of Defense, and more than 2,000 museums across America. The effort to recruit museums has involved partnerships with the American Alliance of Museums, the Association of Art Museum Directors, the Association of Children's Museums, the American Association of State and Local History, and the Association of Science-Technology Centers. Additional support has been provided by several other companies and organizations.
*Note: Some special events or limited-time exhibits may not be eligible for free entry, so be sure to call ahead to verify availability.
About Post Author