Table of Contents
Veterans Day is a great day to remember and celebrate those who have served our nation in our armed forces. There are many ways to show our appreciation to those who have served.
Many cities, towns, and municipalities have a Veterans Day ceremony or parade to honor those who have served. I highly recommend attending one of these events if you have the opportunity.
They can be a fun way to meet other veterans, and the experience of being thanked by people you have never met can be humbling.
This page lists a variety of Veterans Day events and attractions for our nation's servicemembers – past and present. We can't list every local event. The best place for that information is your local city website or your local media. Instead, we have focused on locations that offer free admission to a larger population.
How To Get Veterans Day Discounts
In addition to offering discounted or free attractions and special events, organizations and companies may honor veterans by offering free meals, Veterans Day discounts, or free or discounted admission to museums.
Proof of service is recommended! This may include one of the following forms of ID or proof of service:
If you know of any events you'd like to see added here, please use our Contact Page. Priority will be given to those events that have the largest reach. In the meantime, take a look at all of the attractions and events available to you this Veterans Day.
2021 Veterans Day Free & Discounted Activities and Events
Free Parades and Other Events
America's Parade: America's Parade is a national parade held in New York City, NY. See the website for more info.
National Veterans Day Ceremony: The Veterans Day National Ceremony is held each year on November 11th at Arlington National Cemetery and generally attracts around 5,000 visitors.
The ceremony commences precisely at 11:00 a.m. with a wreath laying at the Tomb of the Unknowns and continues inside the Memorial Amphitheater with a parade of colors by veterans' organizations and remarks from dignitaries.
The ceremony is intended to honor and thank all who served in the United States Armed Forces. You can find more info on this remarkable event here.
Department of Veterans Affairs Veterans Day Celebrations: Many local VA centers, hospitals, and cemeteries feature a Veterans Day ceremony. Contact your local VA center for more information.
Veterans Day Parades: If you don't live in one of the cities mentioned above but still want to attend a Veterans Day parade, take a look at VetFriends. VetFriends has a national list of Veterans Day parades (login required).
VetTix – Free Event Tickets for Military and Veterans: VetTix is an excellent organization that offers free tickets to current and former military members to concerts, shows, sporting events and more. You can learn more here.
Aquariums, Zoos, and Wildlife Parks
All dates are Nov. 11th, 2021, unless otherwise noted.
Akron Zoo (Nov. 7 – 11, 2021): Free admission for all current and former military members with proof of service. Immediate family members receive 50% off admission. Tickets must be reserved ahead of time. To reserve tickets, please call 330-375-2550 at least 24 hours prior to your visit. More info.
Aquarium of the Pacific, Long Beach, CA (Nov. 11): Military and veterans receive free admission. Friends and family will need to buy tickets at your local MWR/ITT office or by showing a Military ID card at the ticket window. Advance reservations are required. Limited capacity. More info can be found on the aquarium's website.
Casa Romantica Cultural Center and Gardens, San Clemente, CA: Free admission to Casa Romantica on Wednesday, November 11, 2021, in recognition of Veterans Day. Available for all current and former military members with proof of service. Casa Romantica also offers year-round free admission to active duty military servicemembers during public hours with current military ID. More info.
Cincinnati Zoo: Free admission to the Zoo on Memorial Day, July 4 and Veteran's Day. And current and former military personnel can purchase up to six (6) half-price admission tickets for their immediate family. Valid military, fire, or police ID is required to obtain a discount. Tickets must be purchased in person. Reservations are not required for military, fire, or police, however, all other guests and members need reservations to enter. Find more info on the Zoo's website.
Columbus Zoo and Aquarium: Free admission to current and former military members and their immediate family members. Free admission tickets are only available at the zoo's entrance. Proof of military service is required. More info.
Des Moines Botanical Center (Nov. 11): Free admission for current and former military members. More info.
Nashville Zoo (Nov. 7): Nashville Zoo and Regions Bank invite active military personnel, military veterans and their immediate families to receive free admission during Military Appreciation Day on Sunday, November 7, 2021. More info.
Newport Aquarium (Nov. 11): Adults can show a military ID at the ticket window to receive a $3 discount on admission. Dependent children can also receive a $2 discount on admission when accompanied by an adult with a military ID. Tickets must be purchased in person at the Newport Aquarium ticket window. Military ID must be presented at the time of purchase. More info.
Free Admission to Museums on Veterans Day
Country Music Hall of Fame and Museum: Free admission for veterans and active-duty with up to 3 guests per service member. More info.
Mount Vernon: FREE admission to Mount Vernon for all active duty, former, or retired military personnel. Military service members may pick up their free tickets upon arrival. Free tickets do not extend to service members' family members or guests. More info.
Museum of East Tennessee History, Knoxville, TN: The East Tennessee Historical Society invites all veterans, active-duty military, and their families to visit the Museum of East Tennessee History as their guests on Thursday, November 11, from 9 a.m. – 4 p.m., prior to and following the downtown Knoxville Veterans Day Parade. More information.
National Corvette Museum (Month of November): November is 'Military Appreciation Month' at the National Corvette Museum in Bowling Green, KY. All military personnel, firefighters, police officers and first responders will receive 'Free Admission' during the month of November. All branches including active, veterans, and reserve members will be honored with free admission when presenting a military or service ID. More info.
National WWI Museum and Memorial (Nov 11th – 14th): Located in Kansas City, MO, the WWI Museum is offering free general admission for veterans and active-duty military to the Museum and Memorial, Thursday, Nov. 11 through Sunday, Nov. 14, 2021. In addition, general admission is half price for the public on Thursday, Nov. 11. Visit the WWI Museum website for a special schedule of events and more information.
National September 11 Memorial & Museum: The National September 11 Memorial & Museum will pay tribute to our country's veterans during a special Salute to Service from November 11 through November 14, 2021.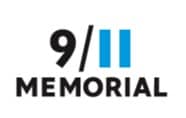 A series of events and special programs will be available on the memorial for veterans and their families, as well as the visiting public. Throughout our tribute, veterans will receive free Museum admission for themselves and half-price Museum tickets for up to three guests.
When reserving tickets, veterans will need to provide their name, e-mail address, military branch, and years of service. Advance reservations are encouraged and will become available on October 21.
More information can be found on the National September 11, Memorial & Museum website.
National Parks & Landmarks
Free Admission for Everyone at US National Parks, Nov. 11, 2021: To honor America's service men and women, the Secretary of the Interior has announced that areas managed by the National Park Service would not charge entrance fees for Veterans Day, November 11, 2021. Everyone is eligible, not just veterans. Over 100 national Parks will be participating in this event.
Colonial Williamsburg (Nov. 8 – 11, 2021): Active duty receives one complimentary admission ticket per year (and as many as three direct dependents). Retired military and Veterans qualify for 25% discount on Single-day tickets or on Annual Passes for up to three direct dependents. Special Veterans Day ceremony. Free admission to all active-duty military, retired, veterans, activated or drilling reservists, National Guard personnel, and up to three direct dependents on Memorial Day Weekend and Veterans Day weekend. More information.
Amusement Parks – Free & Discounted Tickets
Knotts Berry Farm:
Knott's Berry Farm offers has an annual Military Tribute event in which they offer military members
discounts on regular admission tickets for only $54. You can save time and receive an additional discount by purchasing your tickets in advance online with ID.me or visiting your local Military Ticket Office on base.
The military member must be present. Military spouses and/or dependents must be accompanied by the military member to receive the discount. Offer does not apply to special tickets or private events.
Discounted admission tickets are also available for purchase at local military bases. Must present proper ID at Knott's turnstile (DD214, Veterans Administration Hospital ID or Active Military Service ID). More info.
LEGOLAND Florida, Winterhaven, FL:
FREE Admission for Military Members. Current military members are eligible for free admission with no blackout dates. Simply bring your military ID to the ticket window or obtain tickets through your base ITT office.
Active duty members receive free admission year round. Deeply discounted tickets are available at each military base's Information, Tickets and Travel (ITT) office that include a 2nd day FREE!
Veterans and retirees may be eligible to purchase discounted tickets online. Visit the Legoland website for more information. This offer is not available online or by phone. More info.
Seaworld Parks:
Seaworld Parks offers Active Duty Service Members free admission for them and up to 3 dependents to any of their parks once a year. Members of the military and as many as three direct dependents may enter SeaWorld, Busch Gardens, or Sesame Place parks with a single-day complimentary admission.
The Waves of Honor program is only available to Any active duty, activated or drilling reservist, or National Guardsman.
Eligible parks include Adventure Island, Busch Gardens (Tampa Bay or Williamsburg), SeaWorld (Orlando, San Diego, or San Antonio), Sesame Place, Water Country USA, or Aquatica SeaWorld's Waterpark™ in San Diego. Not valid at Discovery Cove. Christmas Town at Busch Gardens in Williamsburg, Va. is not included as part of this program. There are additional discounts for veterans. Must register in advance. You can obtain your ticket voucher online at the Waves of Honor website.
Walt Disney World, Orlando, FL:
Disney World offers current military members discounted Park Hopper passes throughout the year. You can save a substantial amount by buying discounted tickets. Also, look into the Shades of Green Resort at Walt Disney World.
This is a military-only resort located on the Disney World grounds (Shades of Green is open to current military year-round, and veterans during the months of September and January).
World of Coca-Cola, Atlanta, Ga (Nov. 2nd – Nov. 12th): Active duty, reserves, and retirees are eligible for free admission year-round. From Nov. 2 to Nov. 12, members of the Armed Forces may purchase up to four general admission tickets at half-price for their friends and family to join them. More info.
2021 Veterans Day Virtual Events
With many museums and events continuing to practice precaution due to the pandemic, it can be difficult to find events and activities you're interested in.
Not to worry, as we are featuring a list of virtual events you can attend and enjoy from the comfort and safety of home. From ceremonies to workouts, you can ring in Veterans Day anyway you wish. Visit this list for a full list of events.
Pending Verification – Veterans Day 2021 Events + Free Admission
Sedgwick County Zoo (Wichita, KS): Complimentary Zoo admission to all military personnel, veterans, and their immediate families. Proof of service required. More information.
Even More Veterans Day Savings
To all who served – a simple "thank you" is never enough. But I'll say it anyway. Thank you for your service.
Note: We continually update this article each year and republish it with current information. Please contact us if you have any additions or corrections. We have done our best to verify each offer and we have provided a link to the company website when possible. Please note that some locations may have restrictions on offers. It is always recommended to call ahead to verify participation and to verify details.
Veterans Day Meals and Deals image and all written content copyright this site. All other images copyright their respective company, organization, or brand.