Table of Contents
Car insurance is a topic many military members pay little attention to. In fact, most people don't pay attention to it. With everything else going on in our busy lives, it's easy to set it and forget it. While that is the easiest route to take, it may not be the most financially prudent.
Think about the last time you moved. Did you get a new auto insurance quote? Or did you simply update your policy and go about your business as usual? When was the last time you got a new auto insurance quote?
The easy thing to do when you move is to update your current policy to reflect your new address. It only takes 10 minutes on the phone and you can go about your business.
But many people don't realize requesting quotes from multiple insurance companies only takes a few extra minutes and can save you hundreds of dollars.
There are other ways to save money too.
Making a few small changes to your driving habits or insurance policy can also save you hundreds of dollars a year.
The following tips will help you save money on your car insurance rates. Some of them will be easy to do, while others might take a little work. But with a little planning, you can enjoy adequate coverage and save money.
How Military Members Can Save on Car Insurance
There are several other things you can do to keep your auto insurance rates in check. The best place to start is with an annual rate quote. It's a good idea to compare your insurance rates at least once a year, or any time you move to another location. Even moving across town can affect your insurance rates.
We have a list of providers further down in the article. But first, here are some more ways to save on military car insurance:
Good or Safe Driver Discounts
There are many factors contributing to the insurance premium you pay for car insurance. One of these factors is your driving record. If you are prone to speeding and/or accidents you will pay the price in higher insurance premiums.
Your driving record to an insurance company is similar to your credit score with a lender. Both are used to assess risk and determine just how much you are going to pay in the long run.
Many insurance companies offer discounts the longer you go without a blemish on your record. Some companies even reduce or eliminate your deductible with a good driving record.
Inquire About Multiple Policy Discounts
Many insurance companies offer discounts when you insure one or more vehicles under the same policy, or when you bundle insurance policies together. Examples include homeowner's or renter's insurance, recreational vehicle or motorcycle insurance, high-value property insurance and more.
Review Your Driving Habits
The number of miles you drive each month affects your rates. You may be able to save money each month by reducing the number of miles you drive, or shifting your primary vehicle to the less expensive vehicle if you own more than one car. Make sure your policy is up to date, especially if your commute changes.
You may also be able to get better rates if you have a car you only drive on weekends, to and from car shows or for special needs. Examples include a classic car, light-duty pickup, hunting vehicle and more.
Ask for Other Discounts
Some insurance companies also offer additional discounts. Examples include safety features on your vehicle, such as day time running lights, security or safety features, vehicle alarm or the willingness to put a data recorder on your vehicle so the insurance company can track your driving habits.
Some insurance companies also provide discounts for seniors, military members, members of professional organizations or those in specific occupations.
Good Student Discounts
Insuring teens is often very expensive. But studies have shown students with good grades represent a lower risk class than students with poor grades. Inquire about good student discounts if you have a teen on your policy.
Consider Your Vehicle
Certain vehicles are simply more expensive to insure than others. Some of the features considered when determining your insurance premium include the make, model, safety features, performance capability and cost to replace or repair the vehicle.
This does not necessarily mean the more expensive your vehicle, the higher your premium. However, if you are driving a sports car or perhaps a foreign model, you will often find yourself paying more than the run of the mill domestic variety.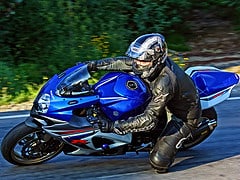 In some cases, you will be better off insuring certain cars or motorcycles with different insurance providers. For example, when I bought my motorcycle a few years ago, I inquired about adding it to my auto policy.
My auto insurer at the time, USAA, recommended I look elsewhere for a motorcycle policy because they didn't believe they would offer competitive rates.
They offered me a quote, and I also looked at their recommended provider. It was cheaper for me to insure my car through USAA and my motorcycle through another provider (not many insurance companies would recommend using a competitor, which is one reason I love USAA!).
I later sold my motorcycle and bought a classic muscle car. This time, USAA offered good rates, but the coverage and replacement value were less than if I went with a specialized insurance provider. I recommend looking into insurance through Hagerty if you have a classic or premium auto. They offer excellent rates.
A Higher Credit Score Can Equal Lower Premiums
While they don't seem related, your credit score can actually have a big impact on your insurance premiums. Car insurance companies look at your credit score as a risk indicator. Monitor your credit score to ensure your premiums are where they should be (learn how to get your free credit score, without a credit card).
Put Your Vehicle Insurance on Vacation When You Travel or Deploy
You can contact your insurance provider and have them reduce your insurance if you won't be driving your car while you are deployed. For example, my premiums were reduced to around $10 a month when I deployed because I wasn't driving the vehicle. I had them change the policy effective the day after I left, and I reactivated my policy before I returned.
Be sure to let them know you won't be driving the vehicle and be sure to reinstate your policy when you return (It's better to put your vehicle in vacation status so your vehicle is insured the entire time, and so you don't have a break in coverage).
Consider the Insurance Provider
The insurance industry is a competitive one which means you must review and compare several providers before making your final decision. You can do this with relative ease online where shopping for the best rate has become much easier than it was in the past. When comparing prices, be sure to compare the coverage. The least expensive policy is necessarily the best if you end up paying more out of pocket.
Finally, the best auto insurance companies also have the highest ratings. So be sure to check their ratings from the major insurance rating companies such as A.M. Best, Fitch, Moody's and others.
How to Shop for Auto Insurance Quotes
There are dozens of insurance companies, from the major national companies to local and regional companies. Your mileage may vary, so it's always a good idea to compare quotes from multiple locations.
A few tips: If you are stationed overseas, it's worth looking into local options found in that country. But also take a look at insurance from companies like USAA and GEICO, both of which often have policies for service members located overseas.
I first became a USAA member when I was stationed in the UK because that was the best option for car insurance for me. I looked into a policy from GEICO, but I was only 20 years old and wasn't old enough for an overseas policy through them (this was well over a decade ago, so their policies may have changed).
Compare Quotes From Multiple Auto Insurance Companies
It's a good idea to compare multiple insurance quotes and to make sure you are comparing apples to apples. So be sure to write down not only the monthly or annual payment but the insurance terms, deductibles and other information that will make it easier for you to compare policies.
I usually create a spreadsheet and fill in the data as I make the phone calls.
The columns in the spreadsheet would look something this:
Company, Monthly Price, Annual Price, Coverage, Deductible, Discounts, Roadside Assistance (yes/no), Notes
Having everything in a spreadsheet or written clearly on paper makes the quote process easy and efficient. You can usually get through a quote via phone in about 10 minutes, and you can often get multiple online quotes in just a couple of minutes. Then it's as simple as comparing the policies on your spreadsheet.
Get Multiple Quotes in One Place
There are many other places to get insurance quotes. Some sites are aggregators that will shop your information for multiple insurance companies. This can be a quick way to get multiple quotes, but it can also result in multiple phone calls or emails, so be aware that you may receive several calls.
You can also use an insurance broker or salesman to get multiple quotes. Some insurance agents only work with one company, and can only give you those quotes, while other insurance agents are able to get quotes from many companies, making it easier for you to find the best policy for your needs.
These are just a few of the ways in which you can save money on car insurance. To ensure you are getting the best price and coverage available, spend some time doing your own research and do not be afraid to shop around. There are almost always better deals available if you are just willing to put forth the effort to find them.
Photo credits: Robbie Howell, driver Photographer

About Post Author