The recent changes to BAH have had a trickle-down effect that may not have been anticipated by the DoD when they initially made the new rules. When making the changes, the DoD decided they would eliminate the renter's insurance portion of BAH.
Previously, BAH included a small monthly amount to cover renters insurance based on local rates (averaging around $20 per month in most locations).
Since this component of BAH was removed, the US Air Force has removed the requirement for landlords in privatized housing to provide renters insurance at no cost to military renters (this doesn't affect current leases; only leases made on or after January 1, 2015).
There is no requirement for individuals to carry renters insurance, but it's incredibly smart to do so – especially when you can often find coverage for as low as $12 per month.
Here are the reasons why every renter needs renters insurance.
Why All Military Renters Need Renters Insurance (Even in Base Housing)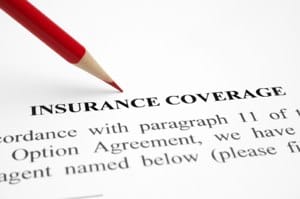 Moving from post to post with the military is stressful. Not only do you have to pack, move, and unpack everything you own (again!), but there's the financial aspect of the equation as well.
You have to get utilities turned on and off, get your TV service moved, find a new bank or at least change your address with your bank, do the same with your credit card companies… the list can become overwhelming.
And this is on top of your normal 10-12 hour day being in the military.
However, let me caution you on one thing you simply cannot afford to go without no matter how complex and confusing your move is: renters insurance.
This critical piece of insurance can make or break your situation should something terrible happen to your residence. Going without it can cost you dearly, and sadly, purchasing it is amazingly inexpensive. (You can get a renters insurance policy for as little as $12 per month).
What is Renters Insurance?
Renters insurance is insurance coverage that will replace the contents in the rental unit you are in. Your landlord has his or her own coverage to protect the structure of the home, but that insurance doesn't protect everything you own.
With renters insurance, if your rental home burns down you will be able to replace everything you own — your clothes, your electronics, your furniture — up to whatever the coverage limit is.
Why is Renters Insurance So Important for Military Members?
Renters insurance is important for every renter, but the point is more dramatic when you consider most members of the military rent rather than own their residences.
Going without renters insurance is financially foolish because of how inexpensive the coverage is on a monthly basis compared to what level of coverage you receive.
Imagine if your home burned down and you come home only with the clothes on your back.
You have to repurchase every single thing you own down to socks and toothbrushes. You're dealing with the emotional trauma of coming home to a destroyed structure, but the financial cost of going without insurance can have an even larger impact.
Get a Free Renter's Insurance Quote at USAA.
Yes, You Need Renters Insurance In The Barracks!
Renters insurance is a critical piece of insurance coverage that every renter needs to have. It is cheap and easy to obtain. But, many young members of the military do not think about having renters insurance while they live in the barracks. Even if you are single and the federal government provides you with a free place to live and food from the dining facility, you still need to purchase renters insurance to cover your personal property and possessions.
The Military Does Not Cover Personal Property
Like many large corporations, the military is self-insured against losses. If a government building burns down, the United States military has enough capital reserve to simply rebuild it at a later date.
This, of course, is not the same thing for a Soldier, Sailor, Airman, or Marine.
It would devastate most members of the military to lose everything in a fire. Like renting from a landlord, the military's good graces and insurance policies only cover the building's structure. It does not cover any of your personal possessions inside the building.
So, if there is a fire, tornado, or other natural disasters that destroy the building and its contents, your personal property will not be covered unless you have renters insurance.
This goes for those living in any kind of military housing, including on or off-base housing, the barracks or dorms, or transitional housing such as billeting.
Theft Rates Are High In The Barracks
Like living in a college dorm room, the likelihood of being the victim of theft in the barracks is higher than you would experience simply if you were living in an apartment.
There is also a higher chance of theft in the barracks than if you owned your own home. There are far too many instances whether theft can occur such as roommates you barely know, doors that are all too often left unlocked or open, field exercises where thieves know you're away, and the list goes on and on.
You need renters insurance to cover your possessions.
Renters Insurance Covers You While You Move
Many members of the military do not realize that renters insurance also protects your possessions while you are en route to your next duty assignment. Should you have a theft or a fire while traveling, you will be covered with renters insurance.
You may think that you do not need renters insurance because you can file a claim against the moving company, but renters insurance will also help you fill in the gaps that the moving company manages to wiggle out of paying.
Inevitably, your claim for damage will not cover all of your losses, and renters insurance can help fill in the gap.
The beauty of renters insurance is that it is one of the cheapest types of property insurance available.
For as little as $20 or less, you can have insurance that covers tens of thousands of dollars worth of your property in the barracks. It is a very small price to pay for a lot of peace of mind.
Do not get caught with the incorrect assumption that you do not need renters insurance while living on post in the barracks.
That may be a time where you need it more than ever, and you do not want to be caught short without it.
How to Lower Your Renters Insurance Costs
As mentioned, renters insurance is cheap for the level of coverage you receive. You can often find renters insurance policies offering $20,000 in coverage for less than $20 per month. That's only $240 per year to replace every item in your house — assuming it fits under that coverage cap.
If you think $20 per month is too pricey, don't worry. You can use a few strategies to get a discount on your renter's insurance:
Use Your Military Discount
Many companies in the United States offer a military discount. Don't forget to ask for your discount with your insurer (or from multiple insurers if you are price shopping). You might be surprised to find you can get a discount on your military renter's insurance.
Bundle with Other Insurance Policies
The most common strategy to lower your insurance costs is to bundle them with other coverages. The same is true for renters insurance. Check with your automobile insurance coverage company to see if they offer renters insurance. Often you can get renters insurance for practically free by combining it with your car insurance.
How Much Does Renter's Insurance Cost?
Renter's Insurance is one of the least expensive insurance policies you can purchase. You can often buy a renter's insurance policy for as low as $12 per month. That comes out to less than $150 per year.
Would you pay $150 to replace all of your belongings, should something happen to them? I know I would!
Where to Purchase Renters Insurance
There are multiple companies that offer renters insurance. Start with your current insurance provider to see if you can get a discount for bundling your policies. This often provides the best discount.
However, you may find that certain companies offer better deals. You should get several quotes before deciding on which renter's insurance policy to purchase.
Another option is USAA, which has renters insurance policies for as little as $12 per month.