Table of Contents
One of the lesser-known benefits of military service is access to free tax-filing and preparation services.
There are several options for military personnel to file their taxes for free, including preparation assistance and personal software to prepare and file your own taxes. Some local communities also offer free tax-preparation assistance and services without cost.
Free Tax-Preparation Eligibility
It's important to read the fine print. Not every option listed is available to everyone.
For example, tax preparation on base is often limited to active-duty members and their families. Eligibility may be extended to members of the National Guard or Reserves, retirees and their families, and civilian personnel, depending on available resources.
Eligibility may also vary depending on your military status. Many software solutions use your W-2 to verify your military status or determine the discount you are eligible for. Some options for filing your taxes for free are available based on income or on the forms you need.
Several tax-prep software solutions offer free versions covering basic forms. Some also offer free versions if your adjusted gross income — income after adjusting for applicable tax deductions — is below a certain level. Free versions of the software are typically online.
Free Tax Service On Base – Volunteer Income Tax Assistance (VITA)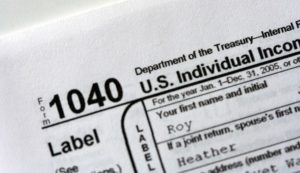 Most major military installations offer a Volunteer Income Tax Assistance (VITA) office, and there are also VITA locations off-site in many communities.
Soldiers, Sailors, Airmen, Marines, Coast Guardsmen and Guardians, as well as their families, are eligible to receive this free tax-preparation assistance through VITA.
Reservists, Guardsmen, retirees and some civilian personnel may also be eligible.
Participating VITA sites provide free tax advice, preparation and assistance. Volunteers are trained to deal with military tax situations, including:
Out-of-state residency issues
VITA sites are IRS-certified and are usually supervised by Certified Public Accountants (CPAs). For more information, contact your base VITA or information office or visit the IRS website.
Free Tax-Preparation Software for Military Members
If you prefer to do your own taxes, several free options are available to file your taxes online.
If you prefer to have your taxes done in-person, H&R Block is offering readers of The Military Wallet an exclusive $25-off discount.
Military OneSource
The Department of Defense's Military OneSource offers MilTax. The suite of free tax services includes preparation and e-filing software, personalized support from tax consultants and current information about filing taxes. It's designed to address the realities of military life, including deployments, combat and training pay, housing, rentals and multi-state filings.
To access MilTax, log in from the MilitaryOne Source home page. MilTax software will be available from Jan. 17, 2023, when the IRS tax season opens, through mid-October. You can use the software to file one federal return and up to three state returns (good for military members who change state residency in a tax year).
TaxSlayer
TaxSlayer offers free federal and state e-filing for active-duty military personnel, with no income limitations. Visit their site for more info.
TurboTax
Intuit's TurboTax offers free federal and state tax filings for active-duty military and Reservists (E1 through E9). You can find it here.
For more details, read our TurboTax review or our article about the TurboTax military discount.
IRS Free File
The Internal Revenue Service offers Free File Fillable Forms for those whose adjusted gross income (AGI) is above $73,000 for the 2022 tax year. This online software is essentially an electronic version of the IRS forms and does not offer assistance like what you'll find with popular tax software programs, such as Intuit's TurboTax, H&R Block, etc.
Taxpayers whose AGI is $73,000 or less for the 2022 tax year can take advantage of IRS Free File. They can use software from one of the participating companies to help them prepare their taxes for free.
IRS Free File will be made available in January 2023 for the 2022 tax year.
Companies Participating in the IRS Free File Program
Eight companies are taking part in the IRS Free File program for the 2022 tax season, with all including military personnel's filings: 1040NOW Corp., ezTaxReturn, FileYourTaxes, Free Tax Returns, OnLine Taxes, TaxAct, TaxHawk and TaxSlayer.
Each company's eligibility rules differ (including AGI limitations), and there may be additional charges for state taxes.
Not everyone is eligible for the Free File option, which includes a limited number of forms. If you have investments, rental properties, operate a small business or face other unique or more complicated situations, you may need to purchase a more full-featured version instead.
File Taxes Free With TurboTax
Intuit's TurboTax is intuitive, easy to use and takes you step-by-step through your return, including various types of income, deductions, tax credits and more.
The TurboTax Free file program supports IRS forms 1040, 1040A and 1040EZ. TurboTax also offers free tax returns (or a discount on premium versions) for all enlisted military members.
File Taxes Free With H&R Block
H&R Block is easy to navigate and use.
The H&R Block Online's free program guides you through a simple, standardized federal tax return to help ensure your taxes are done correctly. You might need a more premium version if your return is more complicated.
File Taxes Free With TaxAct
TaxAct offers a free federal version and three paid versions. While state returns are offered, there is a separate charge.
TaxAct guides you through each step, helping review your tax returns before filing.
File Taxes Free With FreeTaxUSA
FreeTaxUSA provides a Free File program for federal taxes and a Deluxe Edition for $6.99 per return. There is a $14.99 charge for state tax returns.
FreeTaxUSA's Free File program covers all simple forms of income, deductions and credits.
Other Tax Software Options for Military Members to File Their Tax Returns
Several other companies offer quality tax software. The following links are to reviews on our site with more details:
Filing Taxes Doesn't Have to Be Difficult or Expensive
However you choose to file your taxes, use these tips for organizing your documents to help things go more smoothly.
You may also use this tax-refund schedule to find out when can expect your refund.
If you have been deployed or need more time to file your return, then consider filing a tax extension request. Make certain you then file your return by October 16, 2023. You may have a different deadline if you were deployed.
About Post Author