Transitioning from the military to the civilian world is a big deal – you are leaving your job and the way of life you have known for the last few years, or even the previous few decades. The transition is a big one, but with a little planning, you can make a successful transition back into the civilian world.
There are many things most veterans need to consider, including their next job, where they will live, and how to take care of their families while they make the transition. We have covered the topics of writing your post-military resume, finding work, and getting health insurance after separating from the military. We haven't looked at post-military housing yet, but it's an important topic. The following reader question is a good example.
Should You Buy a Home Immediately After Leaving the Military?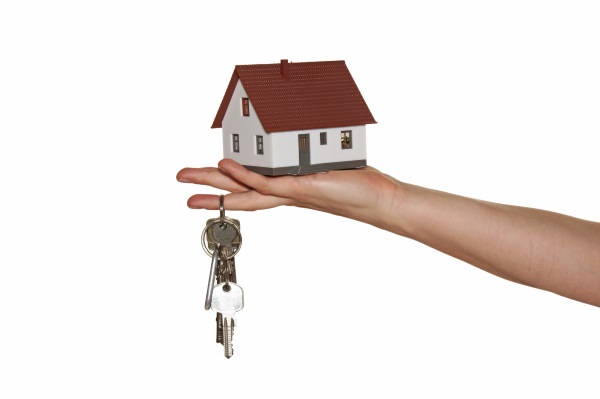 A reader recently wrote in and asked about buying a home right after separating from the military. I can understand the desire to do so, but is it a good idea? Let's take a look at the options:
Hi Ryan, I am planning on getting out of the Marine Corps in April, and I am looking at buying a home. Can you share with me the tools I need to obtain a home and utilize all of my military benefits?  Thank you in advance.
Thanks for sending your message. This is a great question, and the answer is probably more involved than it first appears. Let's start with the basics – the benefits of VA loans and how to buy a home with one:
VA home loans are one of the best ways for military members and veterans to buy a home because the government will guarantee the loan – often making it easier to get your loan approved. A government loan guarantee doesn't mean every veteran is guaranteed to get a loan – this means the government will back the loan if the buyer defaults and the home goes into foreclosure. Borrowers still have to qualify for the loan based on their eligibility, credit score, income, debt to income ratio, and other factors.
You will need to get a VA Certificate of Eligibility, and then you will need to go through the VA loan approval process. The process similar to a conventional mortgage loan, but there are a few small details that VA loans require, such as a VA home appraisal, and a few other forms. Here are more tips on how to qualify for a VA Loan.
Should You Buy a Home During a Career Transition?
Now that you have a little more information about the benefits of a VA Loan, we can get to the heart of answering your question.
As we mentioned in the opening paragraph, separating from the military is a significant life transition. In many cases, it is better to rent first, then buy. This is true for servicemembers who are PCS'ing or separating from the military.
Why? Because your focus will be on 100 things at once – out-processing, transitioning from the old way of life to a new way of life, finding a new career, potentially relocating to a new area, taking care of your family, and more. At the same time, your finances may be in flux. You will no longer have the cushion of a tax-free housing allowance, and unless you are retiring from the service, you won't have free medical care for you and your family. Unless you have a large cash cushion set aside, you may find things getting a bit tight during the transition.
Homeownership can be more expensive than renting over a short time period due to expenses such as buying a home, furnishing it, paying taxes and maintenance, homeowners insurance, homeowner's association dues, and other expenses.
My recommendation is to sit down and look at your budget before deciding to buy a home. Sometimes it's better to wait until you have made the transition, have been at your new job a few months, and have given it a few months to see how the change will affect your budget. Then decide when it makes sense to buy a home based on your budget, career, family, and other factors.
If everything is lined up and homeownership is the way you decide to go, then go for it! Just be sure to take your time finding the right house and the right lender. Buying a home is a costly process and you want to do it right the first time. Take some time to shop around and get multiple quotes before deciding on your lender.  Remember, VA Loan interest rates are usually very competitive to conventional mortgage loans, and sometimes lower because the government backs the loans. But they can also vary by lender, house price, location, and other factors. So it pays to shop around.
About Post Author