VA Loans are one of the best ways for military members and veterans to buy a home.
The benefits are many, and the downsides are few. For example, VA Loans allow veterans to buy a home with no money down.
This is almost unheard of in the current real estate market place due to recent changes in lending laws.
Interest rates on VA Loans are often slightly lower than conventional mortgage rates because the loans are backed by the U.S. government.
If the borrower defaults on the loan, the government makes it up to the lender.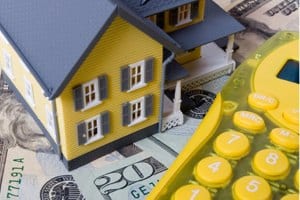 There is one misconception we need to clear up, however. Every person who is eligible for a VA Loan won't necessarily qualify for a VA Loan.
Borrowers must first meet eligibility requirements based on their service, then they must qualify for the loan based on their financial circumstances.
Let's look at these in more depth:
VA Loan Eligibility
To be eligible for a VA Loan, servicemembers and veterans must first obtain a Certificate of Eligibility (COE). The VA Loan COE is required by the VA and the lender.
Servicemembers and veterans qualify for a Certificate of Eligibility based on their military service. These are free to obtain and must be obtained through the VA.
You can request a COE online through the VA portal, via mail, or you can have your lender request one on your behalf.
That said, please don't let a company charge you to obtain your VA Loan COA! In fact, if a company wants to charge you for this, my recommendation is to look for another lender.
Here are the requirements according to the VA:
In general, you must have been discharged under conditions other than dishonorable and meet the service requirements below:
Active Servicemembers: Serve at least 90 continuous days on active duty
Veterans: Served 181 consecutive days on active duty or 90 days during war time
Guard and Reserves: Served at least six years in the National Guard or Reserves, or 90 days on active duty during a period of war
Spouses: Be the unremarried spouse of a servicemember who was killed in the line of duty.
There are several other caveats, exclusions, and special circumstances, so be sure to check with the VA if you are unsure about your eligibility.
How to Qualify for a VA Loan
Once you establish your VA Loan eligibility, you need to qualify for the actual loan. This includes your credit score, income, debt to income ratio, fixed expenses, and other factors.
These criteria are very similar to a conventional home loan.
Credit Score:
Your credit score is a record of how well you have used your credit in the past. In general, the higher your credit score, the lower your interest rates.
It's a good idea to know what your credit score is before buying a home so you know what kind of interest rate you will be approved for – or if you will even be approved for a loan based on your credit history.
Here are some tips for getting a copy of your credit score for free.
If your credit score needs improvement, it's a good idea to work on raising your credit score before applying for a loan. This will increase your odds of approval and help you get a better loan.
The VA does not have a minimum credit score requirement for a VA Loan. However, most lenders require the borrower to have a minimum credit score of 620.
Again, the lower your credit score, the higher your rates. And the higher your score, the lower your rates. So it pays to improve your score prior to applying for a VA Loan.
Income:
Your income also affects your ability to get a VA Loan approval. The higher your income, the better your chances of having your home loan approved.
Don't let a low income prevent you from trying to buy a home though.
Your loan application may be approved if you have a good credit score, don't have any debt, and you are trying to buy an inexpensive home with affordable payments.
Lenders may wish to see proof of income, including a copy of your pay stub or Leave and Earnings Statement if you are in the military.
Lenders may also wish to see a copy of your tax returns if you are self-employed or if they need more information about your income.
Don't forget to include any additional income you may receive such as VA Disability Compensation, a military pension, income from a side job, etc.
Debt to Income Ratio and Fixed Expenses:
Even if you have a great credit score, you may not be approved for a loan unless you can prove you can pay for it.
Lenders will want to know more about your fixed expenses such as auto loans, student loans, child support or alimony, or other fixed payments.
Lenders add up all your fixed monthly expenses into what they call your Debt to Income ratio, which shows them how much of your income each month goes to paying off debt and other fixed expenses.
They want to look at the percentage of income your house payment will be, in addition to how much your total debt each month will be.
This article explains debt to income ratio in more detail. In general, it's best to reduce your bills as much as possible before applying for a loan.
Other factors:
Each loan application is unique, so there may be other factors that affect your ability to get a VA loan approval.
Some of these items include previous loan defaults, the value of the home you wish to buy, and other factors. It's impossible to know or list every factor that could apply.
Apply for a VA Loan
If you are ready to get started, any of these top companies will be a good start for your VA loan application

Equal Housing Opportunity. The Department of Veterans Affairs affirmatively administers the VA Home Loan Program by assuring that all Veterans are given an equal opportunity to buy homes with VA assistance. Federal law requires all VA Home Loan Program participants – builders, brokers and lenders offering housing for sale with VA financing – must comply with Fair Housing Laws and may not discriminate based on the race, color, religion, sex, handicap, familial status, or national origin of the Veteran.
About Post Author