Members of the National Guard, Air National Guard and reserves must meet special VA loan eligibility requirements before they can use the VA loan to buy a home. However, there is much more to qualifying for a VA loan than simply being eligible. Let's look at the VA loan eligibility requirements, including the necessary forms and paperwork you will need before you can apply for a VA loan.
VA Loan Requirements for National Guard and Reserves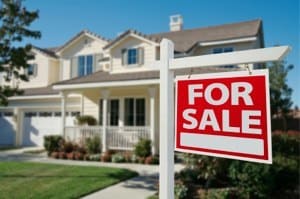 Current or former members of the National Guard, Air National Guard and reserves are eligible to apply for VA loans if they meet one of the following:
Served at least 90 consecutive days on active duty during wartime
Served at least 181 consecutive days on active duty during peacetime
Completed six years of in-service time ("good years") with their Guard or reserve unit
Note: These requirements only make you eligible to apply for a VA loan; they do not guarantee your loan will be approved. You still must meet the financial requirements set by the lender.
Proof of Service for Guard and Reserve
After meeting minimum service requirements for VA loan eligibility, you must provide the VA with proof of service to acquire a Certificate of Eligibility, which the VA will furnish to the lender.
Members of the Guard and reserves who have active-duty time should receive a DD Form 214 when they were transitioned back. Your DD Form 214 should state the total number of days they served on active duty. Here are instructions for getting a copy of your DD 214 if you do not currently have one.
Statement of Service
If you are currently serving on active duty, you can also submit a Statement of Service signed by your unit commander, their adjutant or a personnel officer.
A Statement of Service must include the following information:
Full name
Date of birth
Social Security Number
Date entered into military service
Total number of creditable years of service (also known in the Guard and reserves as "good years")
Duration of lost time
Unit command information, including name, location and contact information
Documents for Discharged Members of the Guard and Reserves
If you do not meet requirements for time served on active duty and are no longer in the Guard or reserves, send copies of your separation paperwork or other accepted forms. These include:
National Guard: NGB Form 22, Report of Separation and Record of Service for each period of National Guard service or NGB Form 23, Retirement Points Accounting and proof of the character of service
Reserves: Copy of your latest annual retirement points statement and evidence of honorable service
Once you submit your proof of service, the VA will provide your Certificate of Eligibility.
Certificate of Eligibility for National Guard or Reserves
A Certificate of Eligibility (COE) is a requirement for every VA loan application. Lenders who have access to the VA Web LGY system can obtain and process these forms for you in a few minutes. However, if the VA does not have all your records in their system, you can obtain your COE through one of these methods:
The turnaround time for a manual request can be anywhere from a couple of days to a couple of weeks. The VA can often rush a COE if you have the proper documentation.
Eligibility Does Not Guarantee a Loan
Meeting VA loan criteria establishes your eligibility to apply for a VA loan, but it does not guarantee approval. Lenders look at multiple factors before approving loans, including income, credit score and debt-to-income ratio. We cover these topics in the following article about getting approved for a VA loan.
If you are planning to buy a home with a VA loan, check out our VA loan interest rate page, which lists current interest rates from various lenders. It will give you an idea about current interest rates in your area.

Equal Housing Opportunity. The Department of Veterans Affairs affirmatively administers the VA Home Loan Program by assuring that all Veterans are given an equal opportunity to buy homes with VA assistance. Federal law requires all VA Home Loan Program participants – builders, brokers, and lenders offering housing for sale with VA financing – must comply with Fair Housing Laws and may not discriminate based on the race, color, religion, sex, handicap, familial status, or national origin of the Veteran.
About Post Author