Military members often have several housing options from which to choose. Whether you're facing your first military move or your last, there is always one burning question, "Where should we live?" From young, single service members to big, bustling families, the housing situation is one of the first things that needs to be settled. Almost everything stems from that future address.
But do you know enough about all of your options to make the best decision? And, do you know where to look for this information? Each time you have to make a decision on housing, you'll want to work through the decision-making process. What worked for you 10 years ago, may not work now.
Things to Consider
For each of the housing options, there are several things to keep in mind. Prior to making a decision, you'll want to consider the area's Basic Allowance for Housing (BAH) and the length of time you'll be at the duty station. Keeping in mind that the BAH calculations are based on rank and not family size, you may be surprised at how much you'll receive and how much rent or a mortgage is in the area you're moving to.
Of course, other things play into your housing decisions, such as commute, schools, and even specific neighborhoods. Utilities are not included when living off of the installation, and only basic utilities are included in government housing. In some areas, internet, cable, Homeowners Association Fees, trash pickup, and any taxes may add up to a couple of hundred dollars on top of your base housing payment. Make sure to crunch all the numbers for each situation to make sure you're picking an option that is financially feasible for your specific situation.
So, without further ado, here are the basic housing options for military service members and their families. Please keep in mind that certain things do differ between branches and that we've tried to provide you with the most basic snapshot of housing options.
Living in the Military Barracks
The first place you will probably live as a service member is in the barracks. While the barracks will range in sophistication and structure, you can compare them to the sleeping arrangements you may have had at summer camp or in college. As you move from basic training to initial, job-specific training, you'll also move from open bays and communal bathrooms to rooms shared with one or two other service members and a shared, suite-style bathroom.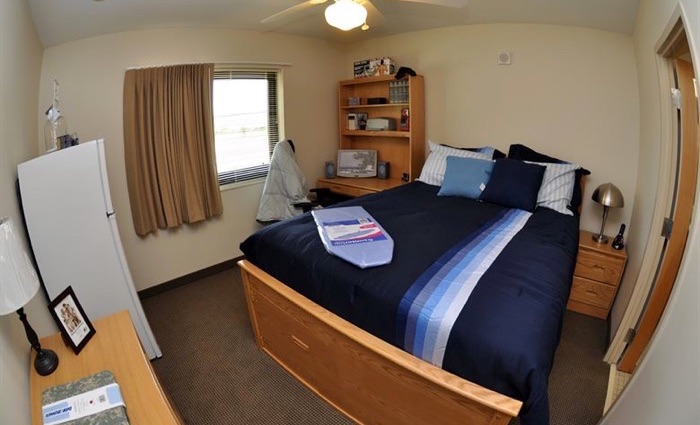 As you increase in rank, you may get a private room and bath, or even live in a shared apartment, with a kitchen and living area. Barracks rooms are available for single service members through a specific rank – and sometimes above that rank, as room allows. They are also available for single service members living overseas or on a dependent-restricted tour. When you get married – or when you reach a rank where you are allowed to live outside of the barracks – you'll have other housing options.
Each branch has specific rules for who is required to live in the barracks, and at which rank they are allowed to move out of the barracks and receive BAH. Check with your base housing office for more information.
Government Housing – On-Base & Off-Base Military Housing
Most installations have some housing for their service members. Most of these neighborhoods are within the installation's gates, though sometimes there are housing options maintained and controlled by the installation that are outside the gates.
These housing options range from apartments to duplexes (or sometimes 4 or 8-plexes) to single-family homes. Sometimes the homes are brand new, sometimes renovated, and sometimes historic. But this doesn't really answer any questions about what is available.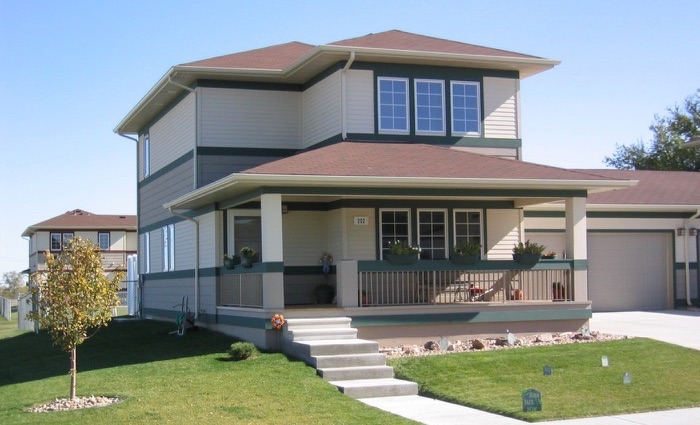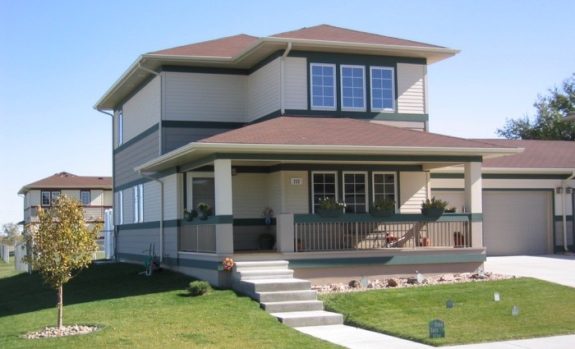 Since the government has given over the responsibility of managing these houses to private companies, there have been both positives and negatives. One of the positives being there is more information available online for these houses and neighborhoods. A simple google search can usually find you the way to apply for housing at your next installation, as well as floor plans and amenities included in the neighborhood.
Neighborhoods in government housing are generally sectioned off by rank. The size of the house you would be eligible for depends on the size of your family and by what's available. They will also vary in style, size, and age based on the installation you are assigned to. Installations in more densely populated areas may have smaller, more compact housing while those in the Midwest may offer larger, single-family houses on larger lots. Just like the neighborhoods off of the installation.
Government housing will cost the same amount as the BAH you receive – with a few exceptions. Water, electricity, gas, and trash pickup are included in your rent. Sometimes lawn care is also included. Maintenance is available to come to your home to fix things and there is generally no deposit required. Moving into government housing is one of the easiest moves to make.
This article covers more about the pros and cons of living in base housing.
Living in Town
If your new installation doesn't have housing available for you, or you have decided it is not the right option for your family, you can take your BAH and apply it to any other housing option you'd like. Most of the time this means renting or buying a house in the local area. There are arguments either way – for renting and for buying – but either way, finding a place is what is most important.
Your BAH is here to help! While it may not cover the entirety of your rent or mortgage, BAH is in place to offset 95% of your rental costs. It's also important to keep in mind that BAH rates are based off an old assumption that single, young people entered the military. For example, the BAH rates for an E6 with dependents are set to cover a 2- or 3-bedroom apartment or townhome. This may be why the rent for the 4-bedroom house you're looking at is higher than your BAH.
Fortunately, BAH rates are public and rental agencies near installations know what those rates are and tend to price things accordingly. Just as you can spend over your BAH on rent, there are many who spend under the BAH – and pocket the difference. The same can go for a mortgage payment. BAH Rate Protection also ensures your monthly BAH payment won't decrease while you are in the same location.
Unlike renting from government housing, renting in town requires a deposit and usually one month's rent in advance, as well as an application fee. When moving from one rental to another, you can easily have several thousand dollars locked up in deposits at one time.
When looking at the options off of the installation, do a little extra research. Look at the homeowner's association or the local rules regarding what is allowed on the property. Research the schools if you have school-aged children, and make sure that you look at commute times and routes. A lot of military families enjoy living in town and making connections within the local community.
This article covers more about the pros and cons of living off base.
Living Overseas
Almost everything above can be thrown out the window when you're looking at housing options for an overseas move. There is a lot less flexibility living overseas, and sometimes that's a good thing. In Europe, stairwell housing is very popular, mostly due to a lack of space. Stairwells are basically apartment buildings, with 3- and 4-bedroom apartments for families to live in. Apartments are also very common in Korea and Japan, and in general, the housing is much smaller than in the US.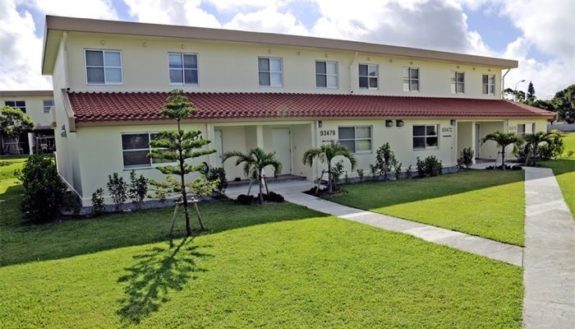 There are options for living in town, or "on the economy" as they say in Germany, but those tend to be few and far between. Garrison Commanders frequently require families to live in government housing – which may be outside the installation's gates. There are special considerations and you may be allowed to rent a place in town.
Instead of receiving BAH, you'll be able to collect Overseas Housing Allowance (OHA) only if you live in town. OHA works differently than BAH in a few ways. First of all, there is a cap based on rank, dependents, and the average rental cost for the area. Additionally, there is an allowance for utilities, which is the same for everyone. Here's the kicker though – you can't keep the extra OHA. You get an OHA amount that equals your rent and the utility allowance, nothing else.
Your Housing Needs Will Change Over Time
Military housing options are about as diverse as those who serve in the military, but it all comes down to availability and desirability. Your family's housing needs are today may not be the same as they were before, or will be in the future. They may vary significantly from the family living next door to you. Availability, cost, and personal finances may also play into your decision as well.
Remember, each duty station – and therefore each house – is what you make of it.
Photo credits: Barracks (U.S. Air Force photo/ Airman Anthony Jennings), Military Housing (U.S. Air Force file photo/Released), Overseas Military Housing (U.S. Air Force photo/Airman 1st Class Chad Warren)
About Post Author