President Obama recently announced a new retirement account called the MyRA, which stands for My Retirement Account. The MyRA is described by the Obama Administration as a, "simple, safe, and affordable starter retirement savings account." The MyRA is primarily aimed at individuals who don't have an employer sponsored retirement account such as a 401k, 403b, Thrift Savings Plan, or similar retirement account. Let's take a look at the pros and cons of the MyRA account and see if it's worth investing in.
MyRA Retirement Account Rules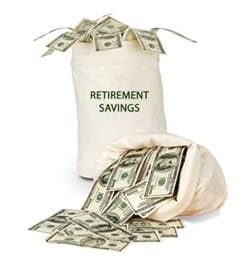 To start with, the MyRA account will be set up through pay roll deductions. It should be available in late 2014, with a full roll out sometime in 2015. Anyone with direct deposit will be able to open an account. Right now it looks like accounts will be opened online and self-administered by workers. This will not be run by employers.
Workers will be able to start with a minimum contribution of $25, and can continue making contributions for as little as $5 per pay check. It's a very affordable way to begin contributing to a retirement account.
The MyRA will follow many of the same rules as Roth IRAs. For example, there are no tax deductions for contributions. All contributions are made with after tax dollars, and withdrawals in retirement will be tax free. The MyRA will also follow the same contribution limits as Roth IRAs ($5,500 in 2014), and the same income limits ($129k MAGI for single, $191k MAGI for couples in 2014). Based on what we have read so far, Roth IRAs and MyRA accounts share a combined contribution limit, meaning you can't double dip and contribute the maximum amount to both accounts.
MyRA – Pros and Cons
Benefits of the MyRA: The Treasury Department labels the MyRA account as "Simple, Safe, And Affordable", with the following benefits.
Simple: These accounts will be funded by automatic payroll deductions. The MyRA accounts are portable, meaning they are not tied to your employer, unlike 401k plans and other employer sponsored retirement plans. There is only one investment option, which keeps things simple.
Safe: MyRA contributions are held in Government Securities (bonds) backed by the US Government (these will be the same as the G Fund in the Thrift Savings Plan). Account balances will never decrease in value.
Affordable: You can start with as little as $25 for your initial deposit, and can continue making contributions as low as $5 per pay period. Contributions can be withdrawn tax free at any time, and earnings can be withdrawn tax free after age 59 1/2. There are no fees.
Downsides of MyRA accounts: MyRA accounts are basically just buying savings bonds from the US government in a retirement plan. That isn't a problem by itself, as most financial advisors recommend maintaining a certain percentage of your portfolio in cash or cash equivalents. But there are a few downsides you should be aware of.
Only one investment option: Government bonds.
Guaranteed returns doesn't guarantee growth will exceed inflation: Earnings should earn slightly more than a standard savings account, but likely won't keep up with inflation. The MyRA account encourages people to save, but it won't increase their purchasing power in the long run.
Accounts are limited to $15,000. Investors must roll their MyRA account into a private Roth IRA once their balance reaches $15,000, or after they have had it open for 30 years.
Summary: This is Basically a Starter Roth IRA
The premise behind the MyRA accounts is good. President Obama wants to encourage people to save for retirement. But this is something people can do for themselves with a Roth IRA. And they would have more investment options than a simple government secured bond which most likely won't even keep pace with inflation.
Overall, most people would be better off taking the time to set up a Roth IRA through a private investment firm where they can have access to a wider range of investment opportunities. Investors can easily set up an automatic contribution from their checking or savings account, or even from their pay check if their employer offers the option.
About Post Author