I've been using LinkedIn a lot more frequently lately. It's a great place to connect with people, offer advice, and ask for assistance if you need it. If you are on LInkedIn, I recommend joining some of the many veterans groups on there, which offer a lot of great support and advice for finding a job. I was scanning through one of the veterans groups last week and I read a question from a veteran and was looking for a job, but hasn't been able to find anything. Here is his question:
Why am I having such a hard time finding a job in San Diego? I have my degree lots of certifications to go along with my military experience. What am I doing wrong; any advice?
Here are a few general tips that I gave in response (this version is expanded over the response I gave in the thread).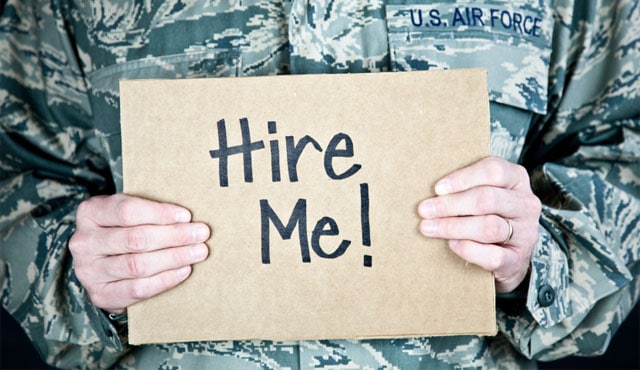 You have to know where to look for work
The job market is tough right now, but not impossible. One of the most important things to know is that most jobs aren't listed publicly. They are part of the "hidden job market" which means they simply aren't advertised when they become open – they are typically filled internally, through referrals from current employees, or through headhunters. Why? Because most jobs posted publicly receive anywhere from 50-100 (or more) applications. Hiring managers use these three methods to screen potential employees. This saves employers time and money.
Networking is essential for finding a job in today's economy
The best way to find a job in the current economy is through your professional network or through a recruiter. Start by contacting someone in your professional network and ask them to peer review your resume. This will give you a good idea of where your resume can be improved. They may also let you know about potential job openings at their employer if there are any. If most of your peers are still in the military then consider joining some professional organizations or clubs, doing volunteer work at your church or with a charity, or finding other ways you can expand your network and show other people your skills.
You may also benefit by reaching out to a staffing agency or head hunter. Some of the jobs they offer are only temporary positions, but they are still worth taking as it helps put money in your pocket and keeps your skills fresh. You may find that one of these positions lead to a full time job, or they may give you the opportunity to learn new skills or gain additional experience which will make you more likely to be hired into a full-time job.
Seek out positions where you can use your military skills
Your military experience is incredibly valuable, especially for government agencies and contractors who work with the government. Many people have the skills you have, but don't speak the "same language" the military speaks. That was the selling point I used when I landed my first post-military job. It's often easier to teach vets specific skills than it is to teach non-veterans how the military operates.
A security clearance can also be a very valuable tool in helping you get a job. There are even career sites which specialize in posting openings for people with a various levels of security clearances. If you have a security clearance, try to keep it active long enough to use it at your next job. You may also be able to reactivate an expired security clearance in less time than it takes for someone to get one from scratch – which is an expensive and time consuming process for employers. This gives you a leg up over someone who doesn't have a security clearance.
Review your resume and LinkedIn profile
It is essential to take care when crafting your first post-military resume. Pay special attention to translating your military skills into civilian terms so that a layman can understand what you bring to the table. When writing a resume, it's also essential to create a unique resume for each job application and include specific skills and keywords from the job description to ensure it is selected by the automatic filters many companies use to screen resumes.
Take some time to go through your LinkedIn profile and any other digital profiles or resumes you may find ways to improve your digital profiles to make them more attractive to employers. You may find some ways to improve them.
Look into government employment and programs
There are many government programs for veterans, including the new Veterans Job Corps, which will create public service jobs for veterans. Other veterans career programs include My Next Move for Veterans, the Veterans Job Bank, and the Veterans Gold Card. You may also consider a job with the civil service or a state agency, many of which give a veterans preference for veterans with certain classifications, such as those who served in a war zone or those with a disability rating.
Consider further education
If you still have education benefits available to you, then consider going back to school on a full or part time basis. The GI Bill can help you obtain a degree or other certification which can help you enhance your employability. If you are unemployed and meet the requirements, you may also be eligible for the VOW to Hire Heroes Act, which gives GI Bill benefits to unemployed vets.
I hope these tips help.
Do you have any additional tips?
About Post Author