AMVETS, or American Veterans, is the country's most inclusive congressionally chartered veterans service organization. It represents the interests of 20 million veterans and is open to all who honorably served in the United States military, including those who served in the Reserve and Guard. There are more than 250,000 members nationwide.
Its mission is to enhance and safeguard all American veterans' entitlements and to work toward improving the quality of life for veterans, their families and their communities. AMVETS has been one of America's leading veteran's service organizations for more than 75 years and has a long history of assisting veterans, sponsoring programs and partnering with charitable organizations.
AMVETS was granted a congressional charter on July 23, 1947, when President Harry Truman signed Public Law 216-80th Congress, which allowed the creation of veteran-centric clubs to become active on college campuses and work toward advancing American policy and veteran support.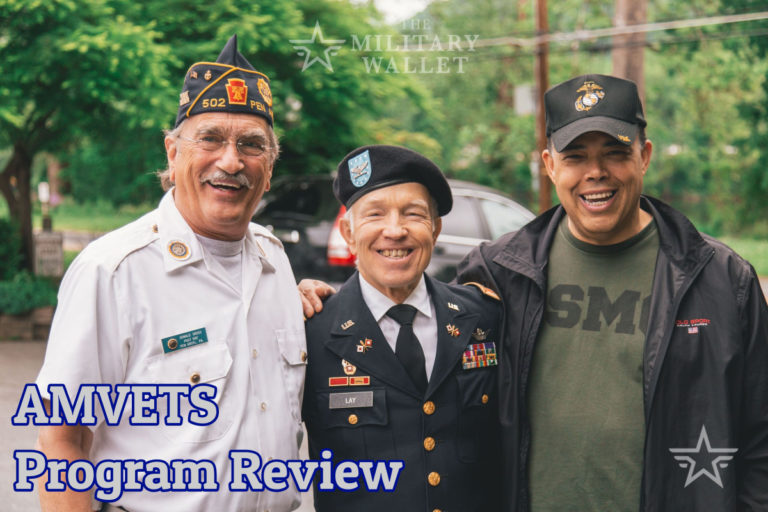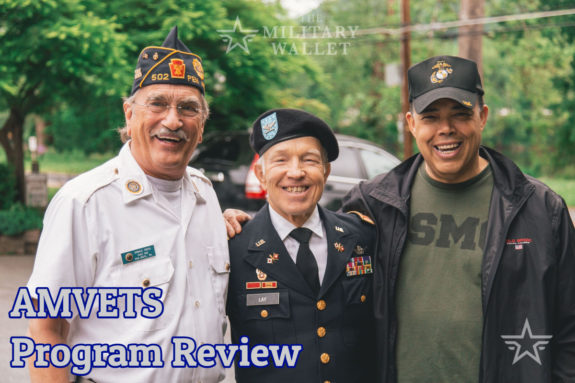 How Does AMVETS Support Our Military Community?
AMVETS helps support the military and veteran community at both the local and national levels.
Nationally, AMVETS annually awards scholarships to deserving high school students, Junior Reserve Officers' Training Corps students, veterans and active-duty service members who are exploring higher education. Scholarships are also offered at local levels.
AMVETS consistently advocates for veteran rights in Washington, D.C. Its interests include national defense, services for homeless veterans, Department of Veteran Affairs funding, accurate benefits payment allocations, veteran employment and training, and prisoner of war and missing in action accountability and flag protection.
Additionally, AMVETS has financially contributed to national monuments, including the USS Arizona, as well as the restoration of the Statue of Liberty and the Vietnam Veterans Memorial.
Locally, AMVETS partners with the Veterans Affairs Voluntary Service (VAVS) organization, which is staffed by volunteers to assist patients by augmenting staff in end-of-life care programs, foster-care settings, hospital wards, nursing homes and veteran outreach centers. VAVS is the most extensive volunteer program in the federal government, with more than 305 national and community organizations involved in direct support of the mission.
Each American Veteran post dictates its own veterans' outreach programs to best impact veterans' lives in their communities. The White Clover Program helps veterans connect with those around them, collect donations and support and assist local veterans.
AMVETS also includes the National Service Foundation (NSF), a 501c(3) subsidiary of the organization, established to fund programs that directly benefit and impact America's veterans. Included in the NSF are the National Service Officer Program, the Memorial Carillon Program and the Americanism Program.
Does AMVETS Help With Veterans Benefits Claims?
AMVETS understands that filing a compensation claim can be confusing, so they've created the Three Cs to help facilitate the process.
Consult, Collect, Contact
After consulting with a National Service Office (NSO), veterans need to collect documentation. These documents include service medical records, DD214, private medical records and other supporting information. Then, veterans need to contact their NSO to find out what else needs to be done.
The NSO provides services to veterans listed alphabetically by state, and then alphabetically by city, so it should be reasonably simple to locate someone in your region. As of 2020, AMVETS doesn't maintain service offices in Hawaii, New Hampshire, Utah, West Virginia or U.S. territories.
Other Guidance Offered
The HEAL Mission ensures veterans with medical needs receive the help they've earned with access to the best-quality health care, including mental health treatment and specialized services. These services are free. AMVETS hired a team of clinical experts with experience eliminating treatment barriers for veterans.
HEAL stands for health care, evaluation, advocacy, and legislation. It aims to encompass all the necessary steps the team will need to directly intervene on behalf of veterans, families and caregivers to help reduce veteran suicide, unemployment, homelessness and hopelessness.
Other services offered include specialized training for veterans seeking employment, advocacy groups to enact change in veteran legislation and a branch of AMVETS specially curated for female veterans.
Who is Eligible for AMVETS Services?
Active-duty and honorably discharged veterans from all branches of service are eligible to join. Combat service is not a requirement.
Annual dues are $30 a year as a member at large (MAL). A lifetime membership costs $250. MALs have access to all AMVETS canteens and restaurants, as well as member discounts, but MALs cannot vote in AMVETS elections.
Spouses of service members are eligible to join AMVETS as part of the AMVETS Ladies Auxiliary. Children of veterans can join the Sons of AMVETS. AMVETS Riders is a group of veteran motorcycle riders who organize motorcycle-centric fundraising events.
How Does AMVETS Compare to Similar Organizations?
The closest comparisons to AMVETS are the Wounded Warrior Project (WWP) and Disabled American Veterans (DAV) in that all three of these organizations assist veterans in filing claims to the VA. However, the comparison really stops there, since DAV and WWP are both focused on wounded warriors, while AMVETS is inclusive to all veterans.
AMVETS is congressionally chartered, which might make it more effective in producing legislative change. Similar to the Iraq Afghanistan Veterans Association (IAVA), the component of AMVETS that is focused on advocacy works at both the local and national levels to improve the quality of life for veterans all across the country.
While AMVETS auxiliary programs are a bit dated, with references to spouses as "ladies" and children as "sons," the organization does worthwhile work. Financially, Charity Navigator ranks AMVETS lower than others due to a lack of financial transparency, but these rankings often do not encapsulate the full benefit of the nonprofit organization it ranks.
About Post Author