If a hacker has ever breached your bank account or stolen your personal information, you know how difficult it can be to regain access to locked-out accounts and recover stolen money. You may have even found yourself awkwardly explaining to friends and family how your hacked social media accounts may have placed their information at risk.
And this is nothing compared to the violation you feel when hackers post your data, personal files or images online.
One of the best ways to safeguard your funds and personal information is to add a trustworthy virtual private network (VPN) to your computer, tablet and smartphone.
Why do you need a VPN, and which one is the best? We'll answer these questions and help you choose the best network security option for your situation.
Table of Contents
Best VPN Services in 2023 – Our Top 3
Looking for a quick list? Here are the three top VPN services for military members. For a more extensive review of all the top options, including our top three, keep reading below.
With rapid server speeds, extra privacy perks like 'Double VPN' encryption, and independently audited no-log policy, NordVPN is jam-packed with features.
---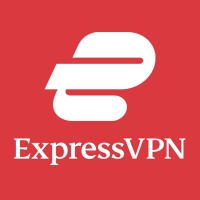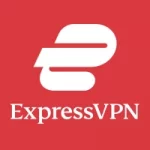 ExpressVPN offers fast speeds, security smarts, supreme ease-of-use, 24/7 customer support, and even free cloud backup.
---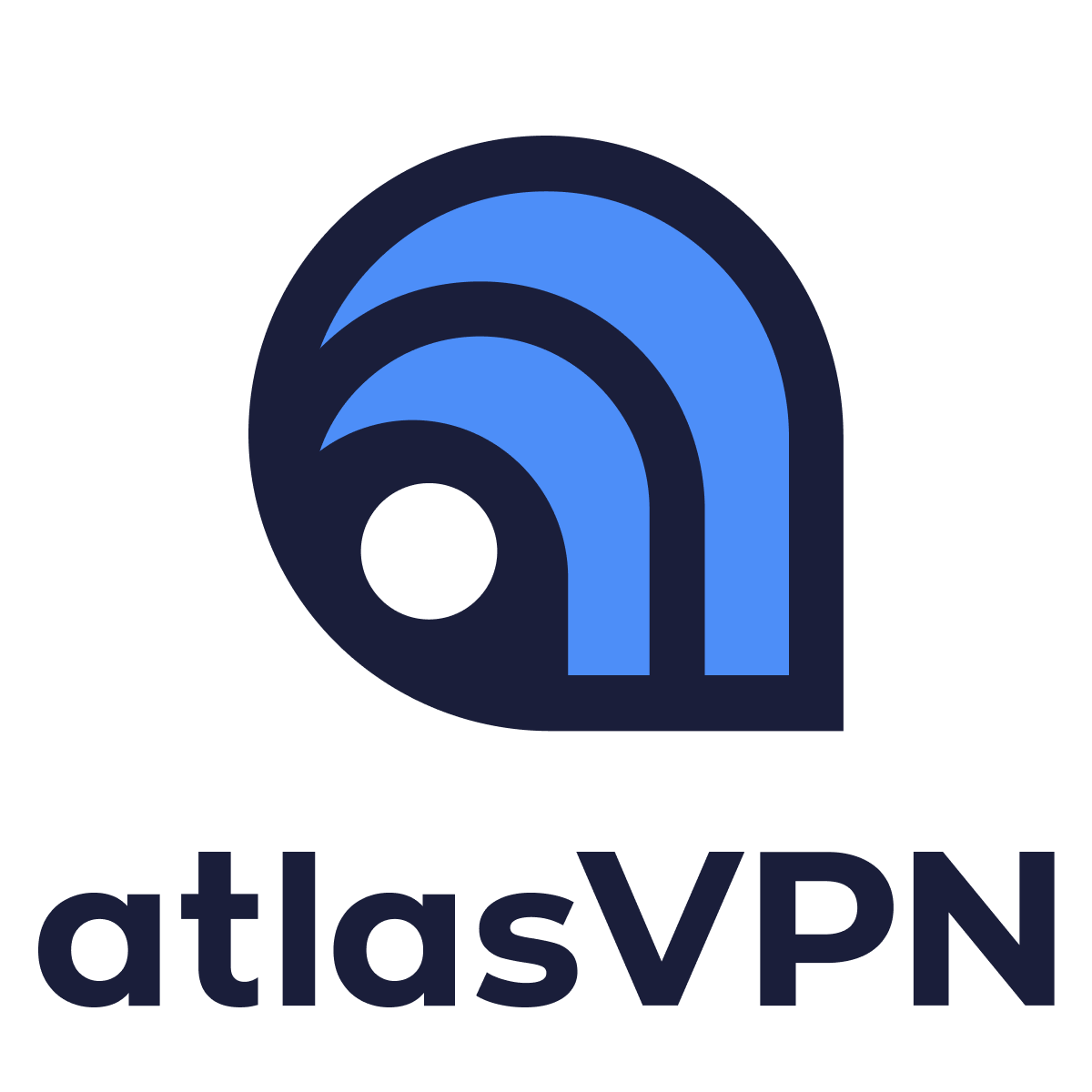 One of the cheapest VPNs around, Atlas uses AES-256 encryption to protect your traffic, in addition to running your traffic through multiple IP addresses at one time to further disguise your location.
---
Should Military Members Use a VPN?
Everyone should use a VPN, but military members need them more than average citizens, especially if you're living or working in a foreign country where governmental, terrorist or criminal organizations may want to access your information.

By aggregating data about military members' activities, foreign adversaries can learn about unit movements, readiness and other important information as you may know from your annual operational security (OPSEC) training.
How Does a VPN Work?
VPNs protect your online identity and activities. When you connect to a VPN's virtual server and visit a website, you appear like traffic from that server instead of from your IP address.
VPN channels are secure; if you're logged into one, not even your Internet Service Provider (ISP) can see who you are or what you are doing. VPNs also scramble your data, making it worthless to any hackers who might try to intercept it.
VPNs Can Help You:
Maintain online privacy while using public Wi-iFi networks so no one can intercept your traffic.
Disguise your location to make it seem like you're browsing from somewhere else (the server location). This can be useful when trying to access some streaming services from overseas.
Most importantly, VPNs protect the security of your communications and browsing.
"Think of a VPN as a method of creating a protective pipe for your online information to flow out and in," explained Alex Briceno, a government cybersecurity professional.
"The pipe protects the data from being tampered with. Add strong encryption to the pipe and it also protects it from being viewed by both the curious and criminals that want to steal your information."
VPNs are especially crucial when you connect to public Wi-Fi.
"Every time you connect to a free Wi-Fi, whoever administers that connection can capture your traffic," Briceno said.
By signing onto someone else's network, you are allowing them access to information about your device and browsing history. Even if you trust the person or business that administrates the connection, you should also be wary of others on the same network.
"A savvy hacker can connect to the same Wi-Fi and 'sniff' your traffic as well," Briceno added. Packet sniffing is a way hackers spy on your unencrypted traffic, getting access to your sensitive data and even possibly corrupting the network.
"Are you OK with people knowing what websites you visit? Your passwords? Your bank account numbers?"
Probably not. But this doesn't mean you have to avoid using public Wi-Fi. You just have to protect yourself with a good VPN.
Spear-Phishers Target Clearance Holders on Professional Networking Sites.
Here's How to Stay Safe on LinkedIn
Do I Need Military-Grade VPN Encryption?
Companies unfamiliar with real military-issued equipment may use term "military-grade" to imply that their product is tough or durable. With VPNs, it's no different, but the most respected companies use AES-256, which is the same encryption standard that the National Security Agency (NSA) uses to protect some national security information, according to its VPN configuration instructions.
But, you can't assume a company's "military-grade" claim means they are using this high encryption standard. Before choosing a VPN, verify that the company uses Advanced Encryption Standard (AES)-256 encryption before subscribing to their service.
Is AES 256-Bit Encryption Genuinely Unbreakable?
Even if it is now, it may not be forever. Who knows what level of encryption hackers might be able to break in the future? National security agencies like the NSA have multiple other requirements to harden their networks, including using secure intranets.
But, AES-256 encryption is the best encryption that's commercially available right now.
What Else Should You Look for in a Military-Grade VPN?
So now you know you need a VPN and that VPN needs to encrypt your data according to AES-256 protocols.
But what other security features do you need?
Six Things to Consider When Choosing a VPN Service:
1.VPNs should cost something. If you are looking for the best free VPN, remember nothing is truly free. When choosing a VPN, make sure you select one that charges a subscription fee.
According to consumer advice from the Federal Trade Commission, "Many VPN apps are free because they sell advertising within the app, or share your information and online activity with other companies."
2. Easy to use. Unless you're a cyber expert, you probably don't want to make too many technical choices about your VPN protocols. So, make sure you choose a VPN that makes it easy to default to suitable protocols that protect your network.
3. Where is the company incorporated? Be careful about the country of origin when selecting a VPN. You don't want to choose a VPN that resides in a country that is hostile to the U.S. or where the government might have laws that would compel the VPN company to surrender your data.
As an example, China's National Security Law stipulates that a Chinese company must give your data to the Chinese government upon request. Instead, choose a company located in a country that has strong privacy protections, such as the United States.
4. Kill switch. Your VPN should have a kill switch you can toggle on and off. You want to make sure the kill switch is enabled, especially when connecting to public Wi-Fi. In the event the VPN fails, it will end your connection.
Pro Tip: You might have to temporarily toggle the switch off to connect to the internet on a trusted connection, such as your home Wi-Fi. Make sure you turn the kill switch back on when connecting to public Wi-Fi.
5. No data retention. Avoid choosing a VPN that logs your connection to their service. If a hacker penetrates your VPN provider, they can't compromise your data if the service never collected or retained it in the first place.
6. DNS leak protection. A hacker can intercept some of your data in a DNS leak, including your IP address. Choose a VPN with DNS leak protection to keep your browsing data safe from interception.
Which is the best VPN service? It depends on you and your preferences. Plenty of VPN services meet all these criteria.
How to Choose a VPN That's Right for You
Besides using a VPN for security while viewing your banking information, you may also be interested in streaming and gaming with a VPN.
Each VPN occupies a particular niche. As long as a VPN meets the security recommendations listed above, you can choose your VPN based on other features. Some VPNs might be better at skirting a streaming service's VPN blocking protocols.
For example, if you are stationed outside of the continental United States (OCONUS) and want to use your Hulu account, you can choose a VPN designed for that purpose. Just make sure it has robust security protocols as well.
The Best VPN Services For Military Members
If you Google "VPN military discount," you'll find many results, but we couldn't find any VPNs that legitimately offered military discounts.
Nor are you likely to find a free VPN for military members, other than one your organization might issue to you for teleworking. As a military member or veteran, you should be suspicious of anyone offering you a free VPN, as this could be an attempt to target your data.
But there are a lot of VPNs out there that are inexpensive.
How Much Does a VPN Service Cost?
While you should be wary of any free VPN service, plenty of good ones are still affordable.
Check out the chart below for the costs of these and some of their features.
| | | | | | |
| --- | --- | --- | --- | --- | --- |
| VPN | Cost | Dedicated Apps* for: | Number of Simultaneous connections | Country of Incorporation | Additional Features |
| CyberGhost | $2.19 per month when you pay $56.94 for two years | Computers, smartphones, routers, browsers, SmartTVs, streaming media devices, gaming systems | Seven | Romania | Dedicated IP address |
| ExpressVPN | $8.32 per month (billed at $99.95 per year) | Computers, smartphones, routers, browsers, SmartTVs, streaming media devices, gaming systems | Five | British Virgin Islands | Split tunneling, Unlimited bandwidth |
| IP Vanish VPN | $3.99 per month (billed at $47.89 first year, $89.99 subsequent years) | Computers, media streaming devices, smartphones, browsers, routers | Unlimited | United States | Unlimited Connections |
| Private Internet AccessVPN | $2.19 per month (billed at $56.94 for the first 26 months, then every year after that) | Computers, phones, browsers, consoles, routers, smart TVs | 10 | United States | Split tunneling, antivirus |
| NordVPN | $3.29 per month (billed at $78.96 for the first two years, then $99.48 per year) | Computers, phones, browsers, routers | Six | Panama | Double VPN, dedicated IP address, split tunneling |
| Hotspot Shield | $2.99 per month (billed at $107.64 for the first three years) | Computers, smartphones, smart TVs, routers, Chrome browser | Five | United States | Also has a free version and a family plan ($11.99 per month) you can use for up to 25 simultaneous connections. |
| Atlas VPN | $1.99 per month (billed at $71.49 for the first three years) | Computers, smartphones, Android TV, Amazon Fire TV | Unlimited | United States | Split tunneling, rotating VPN connections and IP addresses |
| PureVPN | $1.99 per month (billed at $23.88 upfront for the first year, $53.95 recurring fee after that) | Computers, smart TVs, tablets | 10 | Hong Kong, British Virgin Islands | P2P file sharing |
All chart data reflect deals available as of February 24, 2023. Prices are subject to change.
*If a VPN doesn't have a dedicated app, you can still use it on any internet device, but you'll have to configure the connection yourself. The VPN provider will provide instructions on how to do that.
CyberGhost
Ideal for Circumventing VPN Blockers
CyberGhost allows you to purchase a dedicated IP address.
Why would you potentially want a dedicated IP address? Most VPN blockers work by blocking the IP addresses of known VPN servers. So, if you are the only one with that address, it will be harder for blockers to detect your VPN use.
With CyberGhost VPN, you pay between $2.29 and $12.99 per month, depending on your plan. If you don't mind paying for it all at once, you can choose a 39-month plan for $89.31.
The dedicated IP address add-on will cost you $3.75 per month.
ExpressVPN
Ideal For Netflix and China
As its name suggests, ExpressVPN specializes in quick connections. ExpressVPN's apps are intuitive to set up and use, even if you aren't tech-savvy.
ExpressVPN is also perfect if you are overseas and need access to your US-based Netflix and Hulu accounts. And if you ever happen to find yourself in China or Hong Kong, ExpressVPN can provide additional VPN service to circumvent the great firewall, but you need to contact them for setup instructions before arrival.Learn more about how to use Netflix with ExpressVPN here.
Pro Tip: Since Netflix is available worldwide, try turning off your VPN when traveling abroad to see what selections are available in that country. If you use a U.S.-based ExpressVPN server while traveling, your selections will be the same as if you were physically in the U.S.
Conversely, if you are in the U.S., you can connect to an overseas ExpressVPN to see the Netflix choices in other countries.
ExpressVPN has 24/7 customer service. If you can't access a site due to VPN blocking, you can call them to find out which of their servers is currently working for that site.
IP Vanish VPN
Ideal for Many Simultaneous Connections
IP Vanish VPN is the only VPN we checked out with unlimited simultaneous connections.
According to their site, IP Vanish passed a third-party audit by Leviathan Security Group, confirming the company does not retain data about destination or customer sessions.
IP Vanish is optimal if you need more simultaneous connections than usual. This can be handy if you have more than five devices connecting to the Internet at the same time or if you want to use the same VPN to protect your entire family.
Private Internet Access
Ideal for Transparency
Though it doesn't use "VPN" in its name, Private Internet Access is another highly rated VPN service. It uses all open-source coding, meaning anyone can inspect the software for potential vulnerabilities.
You can try out the service with a free seven-day trial, and they have a 30-day money-back guarantee after you sign up.
The Private Internet Access VPN is a cheap $2.19 per month when you pay for 26 months. After that, they'll charge you $56.94 per year.
NordVPN
Ideal for Security
NordVPN is a commercially available VPN that boasts several robust security features.
NordVPN's double VPN option allows you to set up a VPN within a VPN for enhanced security. How useful this feature is to the average user is debatable, but if security is your number one concern, you should consider NordVPN.
Another key feature of NordVPN is split tunneling, which allows you to dictate which of your apps tunnel through the VPN and which use a normal Internet connection.
Why wouldn't you have all your apps use the VPN?
If you have an app that works by using your location data, you may want to grant it unfettered access to the Internet. You might not want to give your bank account the access – and exposure.
NordVPN is one of the few services that allow you to pick and choose what's protected and what isn't.
NordVPN allows you to connect up to six devices to its service simultaneously. You can get the first two years for $3.29 per month if you agree to pay upfront.
Hotspot Shield
Ideal for Speed
Hotspot Shield claims to be the "world's fastest VPN." This VPN targets users who are frequent streamers or gamers.
At $7.99 per month, Hotspot Shield VPN is expensive compared to some of the other options, so only use it if you need it to support streaming and gaming activities. On the plus side, you don't have to pay for a year or more at a time, so canceling is easier than with some other services.
Atlas VPN
Best for Price
One of the cheapest VPNs around, you can get Atlas VPN for $1.99 per year when you sign up for three years. After that, your subscription will auto-renew for the regular annual price, which is currently $39.42.
Atlas uses AES-256 encryption to protect your traffic. In addition to high-level encryption, Atlas also protects your security with split tunneling and running your traffic through multiple IP addresses at one time to further disguise your location.
PureVPN
Best For Peer to Peer Sharing
At $1.99 per month when you pay for 27 months at a time and an annual renewal after that of $53.95, PureVPN is another low-priced VPN.
This service claims that its server locations– which include countries where peer-to-peer (P2P) file-sharing is legal– allow for more secure file exchanges.
PureVPN also has 24/7 customer service availability.
How to Use A Military VPN
Most commercially available VPNs are easy to use. Some have apps, so all you have to do is install the app on your device, and it will do the rest.
However, if you have a military-issued VPN, you'll need to connect according to the directions provided by your communications (commo) shop.
If you have a government-furnished equipment (GFE) laptop, you may need to use a VPN to access specific sites or for all of your government work.
Ensure you receive and follow instructions for what you are allowed to access on your GFE and how you should access it, including VPN use.
How to Get a Military VPN
If you need a specific VPN to work remotely, your communications section will give you access to the right one. This is not something you'll have to acquire yourself for teleworking, and using your own VPN may violate the terms in your statement of understanding (SOU) for internet use.
Your organization should also provide teleworking or remote access instructions, like this one by the DoD CIO or this teleworking survival guide by the Army Medical Department. These instructions for the Army Reserve explain how to use an army VPN service for teleworking.
You may be able to connect to government resources using GFE or your own computer. To use your own computer, you'll need to have a CAC reader and install up-to-date DOD certificates on your computer.
To connect to your organization's resources, you might connect through a virtual desktop infrastructure (VDI) like Citrix or a government-procured VPN. Follow your organization's instructions.
Depending on your branch, unit, and organization, VPN instructions and requirements will differ.
Remember, you can only use a military VPN for official business. Usually, your organization will instruct you to disconnect when you have finished teleworking for the day. You aren't supposed to use military VPNs to conduct personal business, like scrolling through Facebook.
You don't usually need a VPN to access webmail if you use one of the Outlook Web Access (OWA) servers.
Is a Military VPN Right for You?
You only need DOD VPN if your unit requires it for teleworking or remote access. For your leisure and personal activities, protect yourself using a robust commercial VPN option like the ones listed above.
About Post Author