Table of Contents
COVID-19 is causing emotional, physical, and financial stress across the globe. However, military aid organizations exist to help connect servicemembers and their families to much-needed COVID-19 resources during this pandemic. As the number of infected servicemembers continues to grow, all relief organizations are ready to pivot to the specific needs of each family dynamic.
See the following articles for general military information related to COVID-19, or for where to get related military healthcare.
Keep reading if you need to seek financial assistance. The following organizations are a good place to start.
American Red Cross
The American Red Cross works with local aid societies to offer assistance and emergency financial relief. This can come in the form of travel funds, food, and shelter. Active duty, activated reserve, national guard, and retirees are eligible to apply for assistance. Submit a request online or visit their website for more information.
Military Relief Organizations
Each branch of the military offers a financial relief organization. While there are no changes to military pay and compensation at this time, many military families may find that their income has changed due to a decrease in their spouse's income, changes in their PCS orders, and other issues. These organizations may be able to offer financial assistance.
Army Emergency Relief
AER offers thirty categories of assistance to aid Army families during COVID-19. Categories can be accessed here. AER suggests that those seeking assistance apply virtually before attempting to access an installation office.
For servicemembers and families affected by the DoD Travel Ban and PCS Stop Movement order, AER offers temporary loans to offset the financial burden of these unexpected times.
AER also understands that each situation is different. There are several loan options available to serve as COVID-19 resources for servicemembers and their families.
Air Force Aid Society
Airmen and dependents should visit their local Air Force Aid Station. Every Air Force base has an AFAS, and most are inside the Airman and Family Readiness Center. Applications can be submitted online.
Coast Guard Mutual Assistance
Apply for a CGMA loan here. If a spouse loses their job temporarily due to closures or shutdowns related to the virus, loans of up $6,000 are authorized to help defray any unexpected costs. For families who can't get childcare because of CYS closings, loans might be available. Exceptions to policy can always be addressed to CGMA Headquarters staff for consideration. Such requests should be sent to [email protected].
Navy/Marine Corps Relief Society COVID-19 Resources
Navy-Marine Corps Relief Society is able to provide assistance for those affected by COVID-19 and those whose orders have been interrupted. To apply, servicemembers or dependents can look up their nearest location or send a request via email to the Navy Marine Corps Relief Society if their location is closed.
Local & National Veteran Service Organizations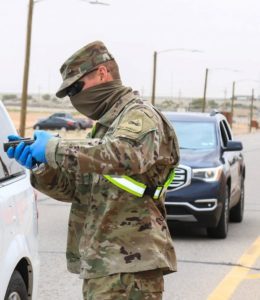 Veteran Service Organizations (VSO) exist at the local, state, regional, and national levels. All VSOs have one central mission in mind – to resource our veterans with everything they need after serving in the military. Because there are so many VSOs around the country, it's impossible to cover them all here. However, the VA has a comprehensive list that can be accessed here.
The best thing to do is check at your local level for VSOs in your immediate area that can be of assistance.
One example is Disabled American Veterans (DAV), which is committed to its ongoing relationship with veterans and is still working tirelessly to support veterans, families, and survivors. Currently, the DAV's services are available online. The DAV can help veterans file claims, work through benefits allotments, and more. Find out how the DAV can help.
Mortgage Relief for VA Loans
If you're in the middle of applying for a VA loan, it's important you understand the changes to the process. Currently, the VA is exploring options to offer relief for veterans whose finances have been impacted by social distance, illness, job loss, or other factors. It asks lenders to offer leeway to veterans who can't make their mortgage payments on time. Many veteran-friendly lenders have already issued statements indicating their willingness to work with veterans during these challenging times.
If you're in the middle of a loan application, the VA is working to ensure you can complete the paperwork electronically or by phone.
If you're experiencing financial hardship, contact your lender directly to discuss your personal situation. If your lender is unwilling to work with you, contact the VA to explore other options.
The COVID-19 pandemic continues to unfold, and with it, new guidance is being issued. Stay current by following the information provided by your installation.
Check with Your Bank or Lender
Many banks and lenders are offering extended support to individuals during this time.
Here is just one example, with USAA Bank, a prominent military financial institution. Last year, they returned $520 million to their members who have an auto insurance policy, as most families have reduced their use of their personal vehicles. Those members also received a 20 percent credit on two months of premiums. USAA is also offering late payment deferments and extensions for bank loans and life, health, and auto insurance.
Many other lenders and companies are working with their customers to help them make ends meet.

About Post Author