College is expensive. Despite excellent benefits provided by GI Bill 2.0, the cost of attending a top-tier university can shoulder a veteran with considerable debt. But that doesn't mean you should shelve your plans of attending a university. The citizenry of the United States, private John and Jane Q. Publics', have come to the rescue. It's a tradition that dates back to the late 19thcentury – the American public coming to together in order to provide academic support for active-duty and military veterans. Below you'll find several scholarships that cater specifically to Active-Duty military members and veterans.
Where You Can Find Private Military Scholarships

AMVETS. Formed by World War II veterans, American Veterans (AMVETS) – who now hold a congressional charter offer a relatively tasty scholarship. Aimed at veterans who have exhausted government aid and find themselves in financial hardship, the AMVETS scholarships range up to $1,000 per year. Other eligible scholarship applicants include veterans and active duty military members, their children or grandchildren, and the child or grandchild of a deceased veteran. It must be used for undergraduate, graduate, or certificate studies and is awarded for a maximum of fours years.

Pat Tillman Foundation. Continuing on, the Pat Tillman Foundation offers one of the more dynamic scholarships around. The namesake of NFL player-turned Army Ranger – Patrick Daniel Tillman, the foundation was established following his death in Afghanistan due to friendly fire in 2004. As per their website, the Tillman Military Scholars program "supports our nation's active and veteran service member and their spouses by removing financial barriers to completing a degree program of choice. Investing nearly $2.2 million in scholastic support, the foundation also covers the cost of study-related fees, including books, housing and even child-care. Beyond question, the Tillman Foundation is an excellent resource for veterans in need. Learn more about eligibility and criteria.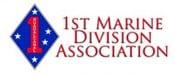 1st Marine Division Association. For United States Marines rated by the Veterans Administration as 100% disabled, the 1st Marine Division Association offers scholarships towards completion of a bachelor's degree. The university of choice must be an accredited four-year college and the maximum award falls in at $1,500. Learn more about the scholarship requirements.
Navy and Marine Corps Relief Society. Yet another Marine Corps/Navy-related assistance program can be found at Navy and Marine Corps Relief Society. Providing interest-free loans and grants, the society not only provides for educational support, but also helps with "emergency needs such as: emergency transport; funeral expenses; medical/dental bills; food/rent; disaster relief; child care; vehicle repair; [and] unforeseen family emergencies."
Under the same umbrella organization, the Society of Sponsors of the United States Navy Centennial Scholarship Program offers significant monetary benefits to "combat wounded or injured veterans who have chosen to serve their country again by entering the teaching profession." Basic requirements include combat service in either the Navy/Marine Corps during Operation Enduring Freedom, Operation Iraqi Freedom, or Operation New Dawn. A sizable $3,000 per academic year is awarded to select full-time students attending an accredited university. Learn more about the NMCRS education programs, including the United States Navy Centennial Scholarship Program.
Dr. Aurelio M. Caccomo Family Foundation Memorial Scholarship. Finally, we have the Dr. Aurelio M. Caccomo Family Foundation Memorial Scholarship. Awarding "two, $3,000 scholarships per year to veterans who want to improve their job skills by returning to school," the Caccomo Family Foundation should be of particular interest to veterans who have run through their traditional GI Bill benefits. All applicants must demonstrate financial need and posses a high school diploma or GED. It would behoove would-be applicants to establish expiration of "government sources of educational funding," thus illustrating the scholarship's caveat of "financial need." Learn more about the Dr. Aurelio M. Caccomo scholarship.
Take Advantage of Military Scholarships
Notwithstanding government allotted funds, veterans may find themselves in need of educational support due to our sagging economy. Sadly, the rising costs of college may dissuade active-duty service members and veterans from attending college – but it shouldn't. Even if the rebooted GI Bill no longer applies to the aforementioned individuals, private citizens and organizations are there to help. Take full advantage of that assistance – you certainly earned it!
About Post Author