The Great Wolf Lodge is a wonderful, five-senses experience. For this extraordinary experience, you don't have to pay extra.
The Great Wolf Lodge does have a military discount available currently, so it's even easier to save a military member or veteran.
Let's quickly take a look at the Great Wolf Lodge and what they have to offer.
Military Discount Policy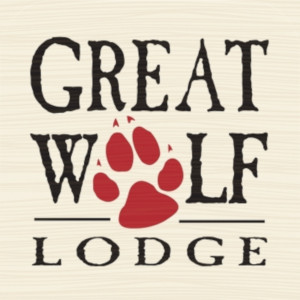 Great Wolf Lodge launched a program called the "Howling Heros" that offers a discount of up to 30% for veteran, retired and active members of the military, police and correctional officers, 911 dispatchers and emergency medical and fire personnel.
The offer is available all year round but does not mention if members of the family are included in this discount policy.
All members of the United States military, whether they are active, retired or are veterans can avail of this amazing offer any time of the year.
This is unlike some other companies that make available military discounts only around special holidays.
This also eliminates speculating for year-end offers, because the offer is available all year round. And it is great to see the offer being extended to first responders, active police, emergency medical technicians (EMTs) and fire personnel.
Taking advantage the offer is pretty simple, at the top of this page, you will select your Great Wolf Lodge location. Once on the location page you will see a panel which allows you to select your date and number of guests.
When you select the number of guests it asks you to specify how many adults and children and then to specify the ages of the kids. The coupon code "HEROES" should already be applied for you here.
Upon making your selection, you will see a list of available options with the discount automatically applied and with the amenities that are available to you such as kids activities, water park access passes and unlimited WiFi.
You can also book your hotel offline if you have limited access (866.926.9653), and if you are booking through an agent, do not forget to mention the military discount code ("HEROES").
As we said, all rooms come with passes to the water park absolutely free, along with some other fun activities for the whole family!
The kids will love the activities (such as organized magic quests) at some locations.
In June 2016, an angry user posted pictures of her bed, alleging that there was an infestation of bed bugs.
As the post was made during the peak season, it was quickly noticed by other users, and soon was commented upon by angry users who claimed that they would cancel their planned trip to the resort.
The management of the Great Wolf Lodge was quick to respond and stated that they had immediately ordered an investigation in the matter involving an inspector from the city health board and an independent investigator and quelled the rumors quickly.
The case was soon dismissed as a misunderstanding.
The Great Wolf Lodge: A Brief History
Founded in 1997 by Andrew and Jack Walter, Great Wolf Lodge is a United States based company (in Madison, Wisconsin, later moved to Chicago, Illinois) that is primarily into the family entertainment resort business such as indoor waterpark resorts.
The company has multiple locations spread throughout the US and Canada, and offers quality rooms with amenities such as arcades, fitness centers, unlimited WiFi, children's activities, water parks and other attractions depending on the location.
Some of these locations are North Carolina, Washington, California, Colorado, Georgia, Pennsylvania, Virginia, Michigan and Kansas.
The company's first resort had 117 rooms and 20,000 square feet of water parks and went on to become an instant hit, and started the new industry trend of bringing together recreational activities with the best possible accommodations. The company saw rapid expansion in its businesses thereafter.
They cashed in on this massive initial success and started new entertainment offerings that were themed and which were designed to extend the length of an average family stay. All these features soon came to be associated with the brand.
Soon thereafter, the company opened a new resort in California with its largest water resort (105,000 square feet) in 2016.
In 2012, the company was acquired by Apollo Global Management Management LLC for $703, and then by CenterBridge Partners LP for $1.35 billion in 2015.
Does the Discount Work with Coupon Codes?
The Howling Heros page on the Great Wolf Lodge website clearly displays the discount coupon code "HEROES" which is applied automatically when you try booking your hotel from this page.
As far as we know, the coupon is not available on any other website and must be availed from the Great Wolf Lodge website only while booking your hotels.
Who Is Eligible?
Personnel serving in the military, are retired or a veteran, 911 dispatchers, police and correctional officers and fire emergency and medical service personnel.
All personnel who wish to avail of this great discount should provide all proper identification while they are checking in. You should choose whichever option describes you best because there is no shortage of choices from what you can show as proof.
These identities could be a state veterans ID card, military ID card (issued to personnel on active duty, National Guard, Reserves or retirees) or DD Form 215/215 (issued to members when they are discharged from the service).
You can also verify using the most recent LES or ERB/ORB, a government service record (if you were on active duty after 30/09/1985), a United States Automobile Association (USAA) membership active, retired or honorably discharged personnel, or by requesting a copy of the DD214.
Are There Exceptions?
Limited numbers of rooms for available for any dates that are specified by you and a stay of a specified number of minimum nights may be applicable.
This offer may not be valid during special holidays or blackout periods (dates of which may vary), and cannot be combined with any other promotional offers or discounts.
The persons availing the offer must specify the number of days or nights when they are making their reservations.
To take full advantage of the offer, all personnel must stay on the dates which are listed for the offer to apply.
This offer is available for 4 guests in a room and may be terminated by the Great Wolf Lodge management. Each room must have a person who is at least 21 years (or older) in order to make the offer valid.
This offer is exclusive to the Great Wolf Lodge and cannot be redeemed for cash.
About Post Author