Military members have one of the best pension plans in the US.
After 20 years of service, military members can "retire" with a 50% pension. The percentage can go higher if members are willing to serve more time.
But you'll notice I put quotes around the word "retire."
For most military members, 50% of their pay will not be enough to maintain their standard of living throughout retirement. It is a great start, but it usually isn't enough.
Then you need to consider that most military members never complete the 20 years required to receive military retirement benefits.
For these reasons, it is essential that military members take retirement planning into their own hands.
And one of the best ways to do that is to contribute to your retirement accounts that you can take with you anywhere you go — regardless of whether you remain in the military or separate from the service.
One of the best plans most military members are eligible for is the Roth IRA, an individual retirement account that offers significant tax benefits.
The Benefits of Investing with a Roth IRA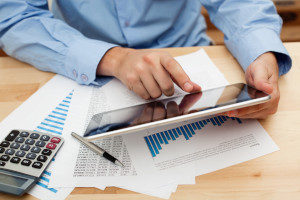 The Roth IRA is one of my favorite retirement account options because it offers substantial future tax benefits.
Traditional and Roth IRAs share some similarities, but contributions to a Roth IRA account are not tax-deductible like a Traditional IRA, meaning you don't get a tax break the year you make the contribution.
But the benefit is that Roth IRA contributions come from money that has already been taxed, and it will grow without the drag of taxes until you make withdrawals in retirement.
Provided you meet age or other requirements, you will not pay any taxes on your withdrawals.
Why Military Members Should Start a Roth IRA
In addition to the tax benefits mentioned above, there are three more reasons why military members should consider opening a Roth IRA as a retirement planning option.
Military members can make Roth IRA contributions with non-taxable income making their contributions and withdrawals tax-free, they can receive extensions to make contributions, and they often have lower tax brackets than their cash flow would suggest.
Contribute to Roth IRA with Non-Taxed Combat Pay
IRS rules require Traditional and Roth IRA contributions to be made from income that was subjected to federal income tax.
This made it impossible for some service members who received non-taxable income from designated war zones ineligible to contribute to Roth IRAs.
However, The Heroes Earned Retirement Opportunities Act was signed into effect a few years ago (and made retroactive to years after 2003), which makes it possible for military members to contribute to a Roth IRA, even if they did not pay federal income tax on their income.
This is a massive benefit because one of the requirements for contributing to a Roth IRA is using income that has been subjected to federal income tax.
As we saw earlier, post-tax money is contributed to a Roth IRA, and withdrawals are made tax free.
The HEROs Act makes it possible for some military members to contribute funds to their Roth IRA that never has and will never be taxed.
Additional Time to Make Contributions
Military members who deploy to an overseas location may have additional time to contribute to their Roth IRAs.
Roth IRAs already have a generous contribution deadline: You can contribute anytime from the beginning of the calendar year to the tax deadline.
For example, you can contribute to a Roth IRA for the 2019 year anytime between January 1, 2019, and April 15, 2020. Military members who deploy to a tax-free combat zone may have a longer extension on top of this.
Military members and their spouses may qualify for a deadline extension of up to 180 days after they return from a combat zone, hazardous duty area, or certain other deployments.
The extension doesn't just apply to IRA contributions, but also to filing tax returns, paying taxes, and claiming a tax refund.
Lower Tax Brackets
Most military members receive more income than their taxable earnings would lead you to believe. Take, for instance, the BAH, BAS, and other non-taxable allowances you may receive.
Depending on your rank and location, you could bring in $1,000-$2,000 or more per month in non-taxable income.
These funds also don't count toward your current tax bracket, meaning you are probably in a lower tax bracket than someone else with comparable "total" income.
This is an excellent opportunity to pay taxes at your current "low" tax bracket, make contributions to your Roth with post-taxed income, enjoy the compounding of your contributions without the drag of taxes, and make tax free withdrawals in retirement.
Contributions to a Roth IRA when you are in a low tax bracket almost always beat contributing to a Traditional IRA because the future tax break will almost certainly be worth more than the current tax break offered by a Traditional IRA.
Opening a Roth IRA
Roth IRAs are flexible retirement plans that offer individuals the opportunity to invest in almost any form of investment.
Roth IRAs are easy to open and transportable; you can transfer your Roth IRA to another bank or brokerage firm if you ever decide you want to move your money elsewhere.
Here is a list of the best places to open a Roth IRA.
You can also check with your current investment provider to see if they offer Roth IRAs.
About Post Author