My wife and I recently decided to cut the cord on cable. After paying for cable for over 10 years, we decided it was no longer a necessary expense – especially with the inexpensive replacement options available to virtually everyone. The easiest way to replace cable TV is through a combination of an HDTV converter or antenna to pick up over the air TV signals, and a way to watch movies.
I compared many alternatives, including Netflix and Blockbuster, and the best option in my opinion is Netflix, which offers unlimited online streaming videos, and the option of having an unlimited number of DVDs delivered to your door – all for a very reasonable price (more on this in a moment).
Does Netflix Offer a Military Discount?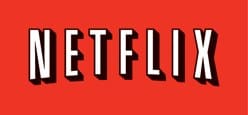 I know what you're thinking – let me see if I can swing a military discount on Netflix. I always asked for a military discount when I was still in the service, and many times, it worked. But military discounts usually work best for one time purchases, or when you buy something in person. Unfortunately, Netflix doesn't offer a military discount. However, you can get a Netflix free trial code, which is open to all first time customers and gives a free moth of Netflix service. You are eligible for the one month free trial as long as you have never had a Netflix account under your name. And if you have, but have since canceled, then you may be able to get the free one month trial by opening a Netflix account under your spouse's or roommate's name.
Netflix Coupon Code
Here is what you need to do to take advantage of the free Netflix trial offer:
That's it! If you don't want to pay after your month is up, then be sure to cancel your free trial before the month is up, and return your movies before the first month is over. If you do this, your credit card won't be charged. If you decide to continue using the plan, then your credit card will be used as your form of payment while you are a Netflix member.
Netflix Pricing:
Netflix offers very reasonable prices, with a budget plan starting as low as $4.99. In my opinion though, the best value is in the three plans which cost $7.99, $9.99, and $11.99. These plans all offer unlimited online movie streaming and the $9.99 and $11.99 plans offer unlimited DVD rentals to and from your door with free shipping and no late fees ($9.99 plan = 1 DVD at a time, $11.99 plan = 2 DVDs are a time). Overall, this is a great offer and makes it easy to drop expensive premium movie channels, or even cut the cord on cable.
Sign up for your free Netflix trial today.
Do you use Netflix? Do you recommend it?