My wife and I used to subscribe to cable TV, until we realized it didn't offer us the value we were seeking. So after reviewing the channels we regularly watched, we decided to cut the cord on cable. After paying for cable for over 10 years, we decided it was no longer a necessary expense – especially with the inexpensive replacement options available to virtually everyone. The easiest way to replace cable TV is through a combination of an HDTV converter or antenna to pick up over the air TV signals, and a way to watch movies.
I compared many alternatives, including Amazon Prime, Hulu, Netflix, Red Box, and several other streaming video services. You can also stream sporting events directly from most major sporting leagues (for example, MLB.tv, NFL Season Pass, etc.).
One of my favorite streaming television options is Netflix, which offers unlimited online streaming videos and a very deep library of movies, TV shows, documentaries, and most importantly, original content. They also still offer the DVD delivery service as a separate subscription offer, but I've never used that – only the streaming video subscription.
The best part – Netflix is relatively inexpensive, coming in at around
Does Netflix Offer a Military Discount?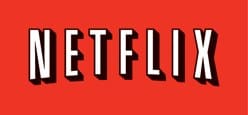 I know what you're thinking – let me see if I can swing a military discount on Netflix. I always asked for a military discount when I was still in the service, and many times, it worked. But military discounts usually work best for one time purchases, or when you buy something in person.
Unfortunately, Netflix doesn't offer a military discount. However, you can get a Netflix free trial code, which is open to all first-time customers and gives a free month of Netflix service. You are eligible for the one-month free trial as long as you have never had a Netflix account under your name. And if you have, but have since canceled, then you may be able to get the free one month trial by opening a Netflix account under your spouse's or roommate's name.
Netflix Coupon Code
Here is what you need to do to take advantage of the free Netflix trial offer:
Visit the Netflix website
Select the plan you wish to try
Input your credit card information
Enjoy your movies
That's it! If you don't want to pay after your month is up, then be sure to cancel your free trial before the month is up, and return your movies before the first month is over. If you do this, your credit card won't be charged. If you decide to continue using the plan, then your credit card will be used as your form of payment while you are a Netflix member.
Netflix Pricing:
Netflix offers very reasonable prices, with a budget plan starting as low as $7.99. In my opinion, though, the best value is in the three plans which cost $7.99, $10.99, and $13.99.
Basic – $8.99 watch on one device at a time
Standard – $12.99 watch on up to 2 devices at a time
Premium – $15.99 watch on up to 4 devices at a time
Overall, this is a great offer and makes it easy to drop expensive premium movie channels, or even cut the cord on cable.
Netflix Review
Netflix is easy to use – simply sign up for an account and start adding movies, documentaries, and TV episodes to your movie queue. The software will suggest movies and shows based on your preferences.
If you have the streaming plan, you can watch movies right away on your computer, tablet, or phone. The streaming video option is unlimited, but there are different levels that you can join. The base level only allows you to watch Netflix on one screen at a time and doesn't offer HD video.
So this is a better plan for individuals or those who don't mind not having HD video (or don't have the Internet speed to support it). The next plan up allows members to watch Netflix on two screens at a time and offers HD video (better for families). The top-level plan offers viewing on up to 4 screens at a time and Ultra HD video.
If you choose the mail order version, then you will receive movies in the order they are selected, and you can make changes at any time. You pay a monthly fee based on the number of disks you want to rent at a time, with free shipping both ways, and no late fees.
Online Video Streaming and Other Netflix Features
Netflix offers several price options, all but one of which are unlimited plans, which offer you unlimited DVDs sent to your home and unlimited online movie rentals via streaming.
Online movie streaming
Movie streaming is one of the best "new" features to Netflix. I say "new," but it has been around for a while now, just not since I last used Netflix. You will need a fast internet connection to truly enjoy the movie streaming, otherwise the picture and sound may be choppy. But that would more likely be due to the connection, and not from the Netflix side of the house.
A great feature with online video streaming is the ability to pause, rewind, fast forward, and pick up where you left off. The $8.99 monthly price plan features unlimited online movie streaming, which is an excellent deal if you watch a lot of movies.
The biggest downside to the online video streaming is the limited number of online movie choices, as not all new releases are available for video streaming (however, the selection of TV shows, documentaries, and other media is excellent). When used in conjunction with the DVDs by mail and your queue, you can make sure you've got great movies any time you want them.
Video game console integration and Netflix players
Most of the recent gaming systems offer streaming video through Netflix and some other streaming video services. These include the more recent versions of the Microsoft Xbox, Sony PlayStation 3 and up, and others. You can also stream online movie rentals through TiVo, a Roku player, which plays movies from Netflix and Amazon Video On Demand, through some Blu-Ray players, or directly through your computer or TV if it is connected to the internet.
Other Netflix features:
Blu-ray movies. Netflix offers a wide range of Blu-ray movies, and they are constantly adding more Blu-rays to their library. That's good news if you have a Blu-ray player.
More distribution centers than the competition. Netflix has several distribution centers throughout the US, which minimizes the time it takes to process and mail your movies. So you should have a better turn around time, resulting in more movie rentals per month. As a side note, some DVD companies have admitted to throttling, which is limiting the number of new DVD releases or premium rentals their top users receive in any given month, but I have never experienced this.
Movie recommendations, reviews, and community. The Netflix software will automatically suggest movies based on your past movie rentals, and you can read ratings and reviews of each movie before adding it to your queue. The Netflix community allows you to share movie lists with other members, exchange e-mails, etc.
Vacation plan. You can put your subscription on vacation hold while you are away so you don't pay for a service you aren't going to use. (Note: Netflix has changed how they allow subscribers to hold their subscription – members need to actually cancel their subscription but can subscribe again within 3 months without losing their information, including billing information, password, movie queue, and movie ratings).
No commitment. Netflix does not require an annual commitment – simply pay month to month and quit at any time.
Do you use Netflix? Do you recommend it?
About Post Author