Did you know that your military service may affect your Social Security benefits? This is a little-known benefit that affects many current and former military members. Every member of the armed forces needs to know how their military service affects their Social Security benefits, regardless of age. This will help you better prepare for your retirement. Let's consider what you're eligible to receive and how military service may increase your Social Security benefits for you and your family.
Table of Contents
How Military Service Affects Social Security Benefits
You should be eligible for additional earnings credits if you served in the military between 1940 and 2001. These credits should be factored into your lifetime earnings used to calculate your Social Security Benefits.
How much this will impact your Social Security Benefits will depend on when and how long you served in the military. We will break these down by service era and follow up with additional tips on how you can increase your Social Security Income.
Military Service Years 1940 – 1956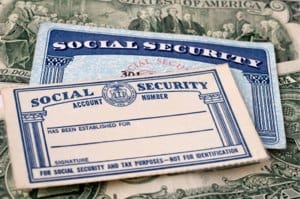 One of the biggest concerns people have is regarding their time served between 1940 and 1956. Social Security taxes weren't automatically taken out of military paychecks then. But the government has worked out a plan that will credit you with earnings of $160 for each month you served during those years. This applies to service from September 16, 1940, through December 31, 1956, as long as you meet certain requirements:
You must have been honorably discharged after you had served a minimum of 90 days: or
You were injured or were disabled in the line of duty and were released; or
You're still active; or
You apply for survivor benefits because the veteran passed away during active duty.
Other things will be considered, so be sure to ask the Social Security office for details.
Military Service from 1956 – 2001, & Post – 2001
The good news is that if you served in the military anytime after 1956, you paid the Social Security taxes, just like civilians do. There are credits you will receive if certain circumstances are met.
If you served between 1957 and 1967, you'll receive extra credits when you apply for Social Security.
If you served between 1968 and 2001, these credits have been added to your record.
If you served after 2001, you won't receive extra credits.
When you apply for Social Security benefits, these extra earnings credits are added to your earnings record. In all cases, the additional earnings are credited to the earnings that we average over your working lifetime, not directly to your monthly benefit amount.
The Social Security Administration should handle this process when you apply for Social Security Benefits when you apply, or your service may already be accounted for. However, it's always a good idea to verify this information – and just one more reason why your DD Form 214 (record of military service) is so important!
When Should You Take Social Security Benefits?
Many people take Social Security benefits as soon as they are eligible to begin receiving them, which for many Americans is age 62. But just because you can begin receiving Social Security benefits doesn't mean you should take them immediately.
For example, you can increase your Social Security payments by delaying when you receive them. Here are a few things to consider concerning when to begin receiving Social Security Benefits.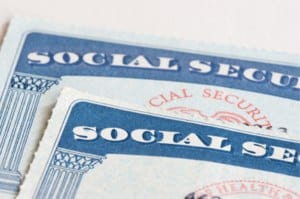 Delaying when you take Social Security Benefits can result in higher payments. In general, you can begin receiving Social Security Benefits at age 62, but in many cases, it's worth delaying your start date for receiving Social Security payments if possible.
This is because the Social Security Administration uses a sliding scale based on the year of your birth to determine your "normal" retirement age and the amount of money you will receive. Taking Social Security Benefits at age 62 may cause you to only be eligible to receive a partial payment.
Social Security normal age of retirement
Until 2002, the "normal retirement age" for everyone was at the age of 65. According to the Social Security Administration, the "normal retirement age" is the age a which beneficiaries receive full Social Security Benefits. The list below shows the "normal retirement age" based on the year you were born.
1937 or earlier – 65 years of age
1938 – 65 and 2 months
1939 – 65 and 4 months
1940 – 65 and 6 months
1941 – 65 and 8 months
1942- 65 and 10 months
1943-1954 – 66 years of age
1955 – 66 and 2 months
1956 – 66 and 4 months
1957 – 66 and 6 months
1958 – 66 and 8 months
1959 – 66 and 10 months
1960 or later – 67 years of age
Taking benefits early can reduce Social Security payments
You will receive reduced benefits if you decide to take Social Security benefits before the time of your normal retirement age. The total amount is reduced by five-ninths of 1% for each month you are under your normal retirement age, up to 36 months. If you are to receive benefits and you start more than 36 months before retirement age, your benefits will be further reduced by an amount of five-twelfths of 1% a month. Here is more information about the age reduction of Social Security Benefits.
Increase Social Security Benefits by delaying your payments
Good things come to those who wait. You can increase Social Security benefits by waiting a few years to begin receiving them. If you accept your benefits after reaching your normal retirement age, you'll get the full amount due to you with no reduction. You can even get additional Social Security credits be delaying your benefits start date after your normal retirement age. You will receive an additional percentage on your monthly Social Security check with each month you delay until you reach age 70.
How to Increase Your Social Security Benefits
The Social Security System greatly benefits taxpayers who paid into the system over the years. Unfortunately, it can be a little confusing if you haven't had time to research available Social Security Benefits. This should not discourage recipients from learning as much as possible about the benefits they are entitled to receive. Failure to understand the system could cost you money at a time when you can least afford the loss.
Here we look at tips to increase social security benefits and make it easier in retirement years.
Pay attention to Social Security Statements.
Over the years, you have probably noticed an annual social security statement arriving in your mailbox. The Social Security Administration no longer mails these statements. But you can register for a free online account at SSA.gov, where you can view your annual earnings statement and projected Social Security Benefits when you reach retirement age.
It is important to pay attention to the information contained in this statement. Carefully review your statement each year to ensure the earnings that have been reported are correct.
This history of your earnings plays an important role in determining your Social Security benefits. If you notice errors in the statement, it is your responsibility to report these mistakes to ensure the correct information is being used to determine your benefits. Correcting an error in your lifetime earnings could significantly increase social security benefits.
Age at retirement affects your benefits.
As mentioned above – you can earn less than, equal to, or greater than, the normal Social Security Benefit for your lifetime earnings, depending on when you begin taking Social Security payments.
Depending on when you were born, the full retirement age is between 65 and 67 years of age. Individuals may begin receiving benefits earlier (age 62) however, it can reduce your benefits by up to 30%. Whenever possible, holding off retirement until full retirement age is reached is in the best interest of your financial security in the future. Here is a full Social Security benefits chart by age. You will receive more money in the long run if you wait to take Social Security Benefits.
Working while receiving Social Security Benefits may impact your income
If you are still working, understand that your benefits may be reduced if you take them before your retirement age. For every $2 you earn above the annual allowance, you will lose $1 in benefits. At the normal retirement age, you will lose $1 for each $3 you earn above a higher limit for income earned before the month you reach your retirement age.
Military veterans may be entitled to extra earnings.
As mentioned above, servicemembers who have served on active duty between 1940 and 2001 are entitled to extra earnings that will boost their Social Security benefits. Men and women who have served during these periods must check to make sure credits have been added to their records. This happened automatically for military members who served between 1968 and 2001, but it is still a good idea to confirm you are receiving the full benefits to which you are entitled.
Will your Social Security Benefits be Taxed?
The government has established income thresholds to determine who pays taxes on benefits and who will not. If half of your Social Security income, investment earnings, pension payments, tax-exempt interest, and other wages surpass the threshold, you may find yourself owing taxes on benefits. The thresholds are determined by your filing status and may result in you owing taxes on 50% – 85% of your benefits.
Your Social Security Benefits may increase to keep up with inflation
The government applies an annual Cost of Living Adjustment, or COLA, to Social Security Benefits each year. The COLA is based on the Consumer Price Index or CPI. How much it increases depends on how the cost of living has changed over the course of the previous 4 quarters. The government also recently transitioned to Chained CPI, which impacts how the COLA calculations are made each year.
Avoid garnishments that reduce your benefits.
Generally, Social Security benefits are protected from most debt collection actions. This is not the case with back taxes, outstanding federal student loans, child support, and alimony. If you have any of these debts lurking in your past, take the necessary steps to satisfy your debt obligations to protect your benefits from garnishments.
When you understand how your benefits work and what you can do to increase your Social Security paycheck. For many retirees, this paycheck may be the only income they will receive during their retirement years. Whether Social Security is your only source of income or a supplement to other sources of income, you must get the benefits to which you are entitled.
Use this Information to Assist Your Retirement Planning
If you are unsure where you stand with benefit amounts, you can contact the Social Security Administration to request a copy of a current benefits statement. Your individualized statement will include payouts for benefits taken at age 62, at your normal retirement age, and age 70. Statements are available on the SSA.gov website.
You'll need to assess your financial situation to determine your need and time frame for benefits. If you have the means to support yourself, you may find it beneficial to wait as long as you can to request benefits.
If you can not live without the additional funds before reaching your normal retirement age, you should consider taking the reduced benefit payments to stay on track financially. The decision should be based on your needs, your spouse's age, and even your life expectancy based on your present medical situation and family history.
When you come of age to start drawing Social Security, you will not only receive your normal Social Security benefits but also added benefits for serving in the military if you served in the years mentioned above. Remember to verify you are receiving this additional benefit. You should also double-check for this benefit when applying for Social Security survivor benefits to ensure survivors receive additional military service credits.
The added Social Security benefits and military retirement pay or other retirement investments, such as the Thrift Savings Plan or a Roth IRA, can help you secure your finances and afford a comfortable retirement.
About Post Author