Did you know that your military service may affect your Social Security benefits? This is a little known benefit that affects many current and former military members. It's important for every member of the armed forces to know how their military service affects their Social Security benefits—regardless of current age. This will help you better prepare for your retirement. Let's consider what you're eligible to receive and how military service may increase your Social Security benefits for you and your family.
How Military Service Affects Social Security Benefits – service years 1940-1956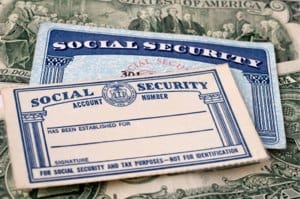 One of the biggest concerns people have is regarding their time served between 1940 and 1956. Social Security taxes weren't automatically taken out of military paychecks at that time. But the government has worked out a plan that will credit you with earnings of $160 for each month you served during those years. This applies to service from September 16, 1940, through December 31, 1956, as long as you meet certain requirements:
You must have been honorably discharged after you had served a minimum of 90 days: or
You were injured or were disabled in the line of duty and were released; or
You're still active; or
You apply for survivor benefits because the veteran passed away during active duty.
There are other things that will be taken into consideration so be sure to ask the Social Security office for details.
How Military Service Affects Social Security Benefits – post 1956
The good news is that if you served in the military anytime after 1956, you paid the Social Security taxes, just like civilians do. There are credits you will receive if certain circumstances are met.
If you served between 1957 and 1967 you'll receive extra credits when you apply for Social Security.
If you served between 1968 and 2001 these credits have been added to your record.
If you served after 2001 you won't receive extra credits.
These extra earnings credits are added to your earnings record when you apply for Social Security benefits. In all cases, the additional earnings are credited to the earnings that we average over your working lifetime, not directly to your monthly benefit amount.
The Social Security Administration should handle this process when you apply for Social Security Benefits when you apply, or your service may already be accounted for. However, it's always a good idea to verify this information – and just one more reason why your DD Form 214 (record of military service) is so important!
Use this information to assist retirement planning
When you know how military service affects your Social Security retirement benefits, you'll feel more comfortable about retiring. You'll also feel better about your family applying for survivor benefits when you pass away.
When you become of age to start drawing Social Security, not only will you receive your normal Social Security benefits, you'll also receive added benefits for serving in the military if you served in the years mentioned above. Remember to verify you are receiving this additional benefit. You should also double check for this benefit when applying for Social Security survivor benefits to make sure survivors are receiving the additional military service credits.
Having the added Social Security benefits in addition to military retirement pay or other retirement investments such as the  Thrift Savings Plan or a Roth IRA can help you secure your finances and afford to live a comfortable retirement.