One of the main reasons veterans choose VA loans to purchase a home is because of the zero down payment requirement.
But did you know that VA loans aren't the only loan program that provides 100% financing?
If you live in a rural area and qualify as a low- to moderate-income household, you may be eligible for a USDA loan.
What's more, the USDA has a very generous definition of what constitutes "rural". In most cases, that extends to suburban locations.
Chances are, you live in a USDA approved county.
If you have a choice, VA loan vs. USDA loan, which should you choose?
Both are excellent home financing options. It's just a matter of choosing the one that will work best for your particular situation.
VA Loan vs. USDA Loan – Some Quick Basics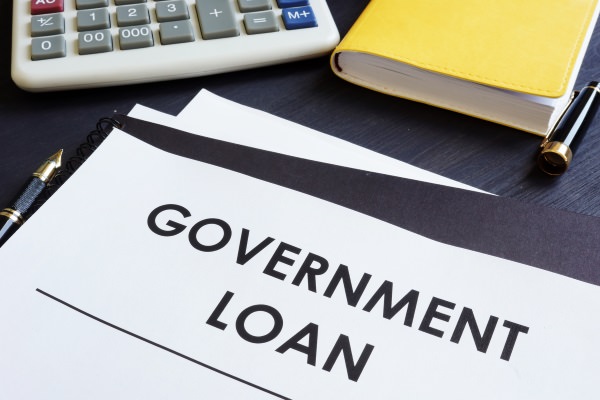 US government agencies sponsor both VA loans and USDA loans. In the case of VA loans, that's the Veterans Administration.
But as the name implies, USDA loans are sponsored by the United States Department of Agriculture.

Though most people assume the USDA is mostly about farming, they do provide home financing as well.
In the case of both loans, financing is granted through private lenders. However, either the VA or the USDA provides a guarantee for the lenders in the event the borrower defaults.
It works much like private mortgage insurance for conventional mortgages, and it makes it possible for private lenders to extend financing in situations where they ordinarily might not.
One significant difference between VA loans and USDA loans is eligibility.
Only eligible veterans and active-duty military personnel can access VA loans. USDA loans are available to the general public.
By contrast, USDA loans have income limits, while VA loans have no income limits whatsoever. VA loans are designed to provide financing for between one and four family properties. That includes both purchases and refinances.
USDA loans are restricted to single-family homes, since properties are not permitted to produce income.
Acceptable use of funds includes building, repairs, renovation, and home relocation, or the purchase and preparation of home sites, including water and sewage setup. (These are property-related activities that would not be uncommon in a rural location.)
However, neither program makes financing available for either vacation homes for investment properties.

Maximum Loan Amounts
Maximum VA Loan Amounts
The maximum VA loan total is $484,350 in most locations. However, that number can be increased to $726,525 in places determined to be high-cost housing markets.
Loan amounts are decided at the county-level, so you'll need to check the loan limits for any county you suspect to be in a high-cost area.
The maximum loan amounts are higher for two-to-four unit properties, and are as follows:
Two units: $620,200 (up to $930,300)
Three units: $749,650 (up to $1,124,475)
Two units: $931,600 (up to $1,397,400)
But once again, be sure to check county level loan limits in high-cost areas.
Jumbo VA Loans
It's possible to use a VA loan to purchase a high price property, even if the loan amount necessary exceeds the published VA loan limits listed above. But that ability does come with requirements.
You'll need to provide a down payment that's 25% of the difference at which the loan amount exceeds maximum limits.
If you were to buy a single-family home at $584,350, your down payment should be $25,000. This reflects 25% of $100,000, the portion of the purchase price over the general VA loan maximum of $484,350.

This eliminates the 100% financing benefit VA loans are so well known for.
But it does give eligible veterans and active-duty military personnel the ability to purchase higher-priced properties with smaller down payments than would be the case with conventional mortgages.
Maximum USDA Loan Amounts
Unlike VA loans, USDA loans have no nationwide maximum loan amounts. Instead, the maximum varies not only by state, but by individual counties within each state.
The loan limits can vary considerably. For example, the maximum in Perry County, Alabama is $155,400. But in Napa County, California, the limit is $706,910.
In most counties, however, you will find USDA maximum loan amounts are lower than those available for VA loans. This is particularly true in high-cost areas.
There's another important distinction between USDA loans and VA loans. USDA restricts certain property types from loan eligibility. Eligible properties must meet the following requirements:
Generally, be 2,000 square feet or less.
Not have a market value over the area's loan limit (as described above).
Have no in-ground pools.
Not built to produce income.
Interest Rates and Loan Fees
Interest rates and fees on VA loans are similar to conventional and FHA loans. Loans can be either fixed-rate or adjustable rate and can range in terms from 15 years to 30 years.
Interest rates will vary based on market factors, but you can generally expect closing costs to range between 2% and 5% of the purchase price of the property.
Interest rates on USDA loans are structured as followed:
Fixed interest dependent upon current market rates at the lower of the time of approval or loan closing.
Interest rate as low as 1% with modified payment assistance
There is a payback period of up to 33 years, or 38 years for applicants with low incomes who can't afford the payments on a 33-year loan. However, you can select a shorter loan term.
Similar to VA loans, closing costs can range between 2% and 5% of the purchase price of the property. But here again, there is an important departure between the two loan types. With VA loans, closing costs must be paid either by the borrower, the seller, or the lender.
In the case of USDA loans, borrowers can include their closing costs in the loan amount.
This will result in a loan amount greater than 100% of the purchase price of the property. However, sellers can pay up to 6% of closing costs for buyers, avoiding the need to add those costs to the loan amount.
USDA loans are the only mortgage types that allow closing costs to be added to the loan amount.
Down Payment Requirements
Generally speaking, the biggest single benefit of VA loans is 100% financing. That means a veteran can purchase a home with no down payment.
That's an advantage for active-duty military personnel, or those recently discharged, who may not have time to accumulate a down payment.
But USDA loans come with the same benefit. Once again, 100% financing means no down payment requirement.
And as discussed above, it's the only mortgage type that permits you to add your closing costs to the loan amount.
Eligible veterans and active-duty military personnel should consider USDA loans if they are unable to qualify for a VA loan based on income requirements.
Loan Program Eligibility
VA loans are available to any eligible veteran or active-duty military personnel. Loans are available across the US, and there are no income restrictions.
USDA loans, however, have very specific requirements.
You must qualify as a low- or moderate-income household based on income limits in your county of residence.
The subject property must be occupied as a primary residence.
As described earlier, the property must be located in an eligible county.
The borrower must be a US citizen, a noncitizen national, or a qualified alien.
Credit Requirements
There are significant differences between the two programs where credit is concerned.
With VA loans, there is no VA imposed credit score requirement. They require only that the borrower has clean credit for the past year, especially with regards to a mortgage.
However, lenders are free to impose their credit score minimums, and typically do. Most will require a minimum credit score of 620, though some may go as low as 580.
A foreclosure or chapter 7 bankruptcy requires a minimum of two years from the date of discharge, but it extends to three years if the foreclosure involves a VA loan.
Interestingly enough, USDA loans have stricter credit requirements.
For example, the agency does require a minimum credit score of 640, though it may be possible to go as low as 620 in certain situations.
Also, you must wait at least 36 months after a bankruptcy or foreclosure to apply for USDA loan.
Income Qualifications
VA Loan Income Qualifications
First, VA loans have no maximum income limit. In fact, the more you earn the better.
Your income qualification is based on your debt-to-income ratio or DTI.
It's a ratio in which your recurring monthly obligations, including the new house payment, are divided by your stable monthly income.
The DTI limit for VA loans is generally 41%, but lenders will frequently exceed it, going as high as 50%.
But VA loans include a secondary income qualifier, referred to as the residual income method.
Your income, minus your new house payment, recurring monthly payments, income taxes, utilities, and your household family size.
A favorable residual income is an offsetting factor that may convince a lender to exceed the 41% DTI limit.

USDA Loan Income Qualifications
Unlike VA loans, USDA loans do impose a maximum income requirement. This is 115% of the median income in your area.
There is no published list of income limits, so you'll need to make this determination by going to the USDA's income eligibility calculator.
Depending on your county of residence, the limits for a household with up to four members is between $75,650 and $153,400 (in higher-cost counties).
Unlike VA loans, USDA loans use two DTI calculations. The first is for your proposed housing payment.
Including mortgage principal and interest, real estate taxes, homeowner's insurance, mortgage insurance, and any homeowner's association fees due, it's generally limited to 29% of your stable monthly income.
But your total DTI – which is your new house payment, plus recurring debts like auto loans and credit cards – is limited to 41%.
This is the same as the DTI for VA loans. But just as in the case with VA loans, the acceptable DTI on USDA loans can exceed the guidelines with strong compensating factors.
Mortgage Insurance Requirements
VA Mortgage Insurance
This is referred to as the VA funding fee. It's an upfront charge that's added to the loan amount. However, there is no monthly mortgage insurance premium on VA loans.
The amount of the fee varies based on what type of loan it is, and the kind of veteran.
USDA Loan Mortgage Insurance
Like VA loans, USDA loans have an upfront mortgage insurance premium that's added to your loan amount. The fee is 1% of your base loan amount.
There is also an annual premium of 0.3% of your loan amount.
For example, if your base loan amount is $200,000, the annual premium will be $600. That will be added to your monthly premium at $50 per month.
Renovations and Repairs
Both VA loans and USDA loans offer renovation and repair capabilities.
VA Rehab Loans
The VA has a specific mortgage program for making renovations and repairs to a home. They can be used for either a purchase or a refinance.
For example, you can purchase a property that's in substandard conditions, and a VA rehab loan will provide funds for both the property purchase and renovation.
Under the program, your loan amount will be the lower of either the as-completed value of the property – which is its market value upon completion – and the purchase price and the actual cost of the renovations. (The latter is referred to as the "acquisition cost".)
A home's acquisition cost equates to the purchase price, along with an estimate of renovation costs, plus a contingency for up to 15% of the renovation costs, and f permit, inspection, and title update costs.
The veteran will be able to borrow 100% of the lower of the as-completed value or the acquisition cost. VA rehab loans can also be taken for the refinancing of your current home.

USDA Housing Repair Loans and Grants
Similar to the VA, the USDA provides loans to repair, renovate, or upgrade your home. As is the case with USDA loans in general, they're intended for low- to moderate-income borrowers.
You can receive a loan of up to $20,000, but there are also grants available for up to $7,500.
If you qualify for the grant, it can be added to your loan amount, giving you a total of $27,500. (Eligibility for grants requires a minimum age of 62.)
Renovations and repairs can include installing energy-efficient upgrades, removing safety and health hazards for very low elderly homeowners, and many other improvements.
However, there are stiff requirements to be eligible for the program.
For example, you must earn less than 50% of the median income in your county of residence. You must also be unable to qualify for a loan from an alternative source.
Final Thoughts on VA Loan vs. USDA Loan
The primary advantage of both VA loans and USDA loans is that both offer 100% financing. That can enable you to purchase a home, and even make improvements, with no upfront cash outlay.
If you're an eligible veteran, a VA loan will generally be the better option, since it provides more generous loan amounts and imposes no income restrictions.
But if you qualify as low- to moderate-income and can't qualify for VA loan, a USDA loan is the way to go.
One last point – never assume your county of residence is ineligible for USDA loan because it isn't rural.
USDA loans are available in the vast majority of counties in all 50 states. This includes not only traditionally rural counties, but also the majority of suburban counties.
USDA loans give veterans an additional zero down payment option to purchase a home.
They have relatively limited use, given the income restrictions. But if you qualify, they may prove to be an even better choice than a VA loan.

Equal Housing Opportunity. The Department of Veterans Affairs affirmatively administers the VA Home Loan Program by assuring that all Veterans are given an equal opportunity to buy homes with VA assistance. Federal law requires all VA Home Loan Program participants – builders, brokers, and lenders offering housing for sale with VA financing – must comply with Fair Housing Laws and may not discriminate based on the race, color, religion, sex, handicap, familial status, or national origin of the Veteran.