Most military service personnel already know about VA loans. The VA loan program, through the Department of Veterans Affairs, helps veterans and current military members buy safe and affordable houses.
The Federal Housing Administration subsidizes loans for civilians who need help buying into the real estate market.
A veteran may have both options — an FHA or a VA loan. Or a veteran may choose neither option and apply for a conventional loan.
VA Loans Versus FHA Loans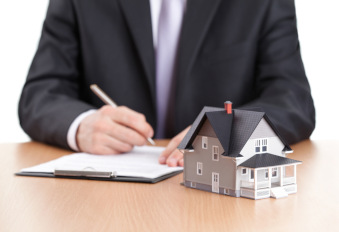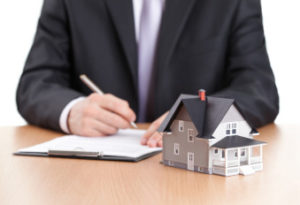 As always, you should get the loan that best suits your specific needs. So first, let's explore each type of loan briefly before we decide which is the best for you.

How VA Loans Work
Almost all vets and current military members meet the military service requirements of a VA mortgage loan:
Having served 90 or more consecutive days of active duty in a time of war.
Having served 181 or more consecutive days of active duty during peacetime.
Having served six years or more in the Reserves or the National Guard.
Being the spouse of someone who died because of a service-related disability or while performing in the line of duty.
If you meet one or more of these military requirements, you can be considered for a VA loan of up to about $584,250 in most markets.
Additional Requirements
To obtain a VA loan, you'll also need to consider these financial requirements:
Credit Score: Typically you'll need a median credit score of at least 620, though some lenders may make exceptions if your score is close to 620.
Debt-to-Income Ratio: The VA's benchmark for debt-to-income ratio is 41%. Again, your lender has the freedom to make its own decisions. This benchmark is more of a guideline.
And, finally, the VA has certain requirements that must be met for homes purchased under the VA mortgage program:
Safety: The VA defines Minimum Property Requirements and will inspect your new home to make sure it complies with regulations. Expect an inspection of the house's plumbing, HVAC system and roof along with other key systems.
Suitability: Minimum Property Requirements also include the home's suitability for you and your family. A two-bedroom, one-bathroom house may not be suitable if you have five children, for example.
Planned Use: The VA only allows homes purchased through a VA Loan to be used as your primary residence. You can't borrow to buy a second home or rental property. One potential exception: if you're buying a duplex or an apartment building, assuming you plan to live in one of the units.
Benefits of a VA Loan
It may seem like a VA loan requires a lot, but the criteria have a common goal: to help veterans access the real estate market by buying a safe and suitable home.
Once you meet the requirements, you can take advantage of some impressive benefits:
No Down Payment: This may be the most valuable benefit in any subsidized loan program. Conventional and even FHA loans require money down. Even a 3.5% down payment on a $200,000 house would equal $7,000.
Relaxed Requirements: Compared to a conventional loan, a VA loan's credit requirements, which we discussed above, let more applicants through the door.
No PMI: Most loans, including FHA loans, require borrowers to pay private mortgage insurance, which protects the lender if you default. Borrowers don't need to pay PMI premiums on VA Loans.
Flexible Payback: Unlike most mortgages, a VA loan allows the borrower to pay the loan in a variety of ways including a graduated structure that has lower payments at the beginning of the term. Check with your lender to learn more or see if this is a loan type they offer.
Lower Interest Rates: With so many variables we can't quote reliable interest rates here, but VA loans typically offer rates lower than conventional loans and FHA loans. A lower rate can save you thousands of dollars over the life of a 30-year fixed-rate mortgage.
VA Loan Rates
FHA Loans And How They Compare
Subsidized loans through the Federal Housing Authority help lower-income borrowers buy homes.
FHA loans work a lot like VA loans.
We'll focus on the differences:
Credit Score: While a VA loan requires a median of 620, FHA borrowers could get into a home even with a median credit score as low as 500.
Down Payments: An FHA loan requires a down payment. The payment varies from 3.5% to 10% depending on creditworthiness. More qualified borrowers can pay less down.
Debt-to-Income Ratio: FHA loans benchmark debt-to-income ratio at 43%, which is a little higher than the VA's 41% benchmark.
Private Mortgage Insurance: An FHA loan will require the borrower to buy and maintain mortgage insurance in case of default.
Interest Rates: As we said above, you can likely access better interest rates through a VA loan, though each case can be different.
Suitability Inspections: As with a VA loan, FHA loan underwriters will want to make sure the home meets certain safety requirements. The presence of lead paint in homes built before 1978 often trips up FHA loans during closing, for example.
Which Is Better? An FHA or VA Loan?
We've gone over the differences, so which program is better? It depends, of course, on your specific needs:
Why Would You Get an FHA Loan?
If you have a score in the 500s, you probably won't qualify for a VA loan. An FHA loan may be your only option.
Other reasons to consider an FHA loan first include:
Assumability: In some cases, an FHA loan can be transferred to someone else who qualifies as a borrower. This could make selling the home easier and cheaper. Ask your loan officer for more details if this could help you.
Renovations: If you're buying a property you'd like to update in the near future, the FHA's 203K program can provide flexible financing in the future without requiring a new loan.
Why Would You Get a VA Loan Instead?
A VA loan can typically outperform an FHA loan on interest rates, and you can avoid PMI and a down payment.
Other reasons to go with a VA loan:
You've Earned It: As a veteran or active duty service member, you've earned the support of your country on your mortgage loan.
Flexible Repayment: As mentioned above, you can find a variety of ways to repay your VA loan. Check with your loan officer to see which plan meets your needs.
How Conventional Loans Fit In
You can probably qualify for a VA and an FHA loan, but what if you also qualify for a conventional loan?
With a conventional loan, you'll have to lean more on your creditworthiness because the federal government does not support your application.
You can also expect to pay 10% down for a conventional loan. If you can afford to pay 20% down, you can avoid private mortgage insurance altogether, which can save hundreds of dollars a year.
Advantages of a Conventional Loan
Because you're working directly with your lender, a conventional loan can be easier to secure. You won't have to worry as much about cutting through red tape.
Other advantages include:
No Use Restrictions: You can borrow to buy a vacation home or a rental property.
No Extra Inspections: You still need a home inspection for your protection and an appraisal to satisfy the lender, but the federal government won't be inspecting your new home.
A Faster Start: If you can afford a sizeable down payment, you'll be well on your way to owning the home outright. You'll have equity from day one, especially if you can afford 15% or 20% down.
More Flexibility: You're more likely to find an adjustable-rate mortgage with a conventional loan. Though not for everyone, these loans can help some buyers.
Higher Borrowing Limits: Conventional loans typically allow you to borrow more than an FHA or VA loan, both of which have reasonable limits, which vary from market to market.
Finding a VA Lender
Most lenders have the authority to issue both VA mortgages or FHA loans.
In fact, you could probably walk into any bank in your town and apply for one of these loans.
But not all lenders offer the same kind of service. Here are some lenders for VA loans:
Other Things To Know About House Buying
No matter what kind of house you're buying or what kind of loan you're getting, some truths about home buying will be universal:
Consider a Realtor: Some people balk at the sales commission realtors get, but they earn the money in most cases. Plus, unless you're buying a For Sale By Owner, you'll be paying a commission to the seller's agent. When you also have an agent, both agents split the same commission.
Get a Quality Inspection: A good home inspector can save you a lot of time and trouble. Expect some minor issues if you're buying an older home. But if your inspection uncovers something major like structural instability or an ancient electrical system, consider finding another home.
Buy Good Homeowners Insurance: In case of a fire, storm or other damage to your home, your homeowner's insurance policy can protect you from losing part or all of your investment.
Bottom Line: The Right Loan is the Right Start
For many people, buying a home becomes the first step toward financial independence. Not only can you stop paying rent, but the money you spend on your home can unlock a more stable financial future.
Your mortgage loan is simply a stepping stone to get you there. Whether conventional, VA, FHA or some other program like USDA, the right loan will be the loan that best meets your needs as a borrower.
As you explore options, consider how each loan's requirements and benefits match your specific needs.
In most cases, veterans will find the VA uniquely situated to provide the support they need.
But you have the right to branch out if another loan program works better for you.

Equal Housing Opportunity. The Department of Veterans Affairs affirmatively administers the VA Home Loan Program by assuring that all Veterans are given an equal opportunity to buy homes with VA assistance. Federal law requires all VA Home Loan Program participants – builders, brokers and lenders offering housing for sale with VA financing – must comply with Fair Housing Laws and may not discriminate based on the race, color, religion, sex, handicap, familial status, or national origin of the Veteran.

About Post Author