Would you like to save money on your next vacation? Well, if you are a US military member, retiree, DoD civilian, or US military veteran, then you have access to joining Armed Forces Vacation Club (or their sister site, Veterans Holidays), where you can do just that.
Armed Forces Vacation Club is built around the idea that our military members deserve the best. And to back that up, Armed Forces Vacation Club (AFVC) offers weeklong Space-Available resort stays starting at the low price of $349*. Where else can you book a vacation rental for as low as $50 a day?
And the inventory can't be beaten. AFVC has access to over 200,000 resort accommodations in over 100 countries in a wide range of unit sizes from studio to two or even three bedrooms. Vacation rentals are priced per unit not per person, and typically sleep 2-8. Inventory can vary by location and season, so it's recommended that you spend some time viewing their site for more details.
*The $349 price applies to Space-A locations only. Pricing and availability may vary for other resort bookings.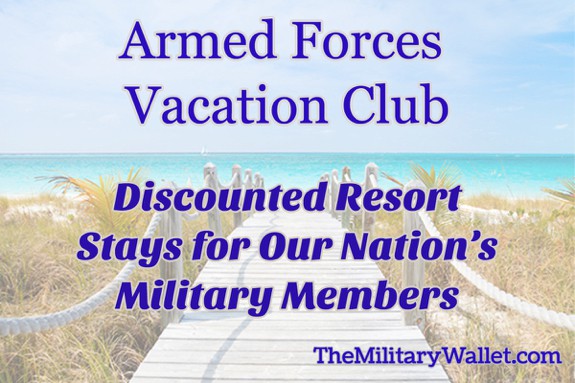 Armed Forces Vacation Club Eligibility
Armed Forces Vacation Club is a FREE membership club open to active duty, Guard, Reserve, retired members of the Armed Forces, as well as civilian employees of the Department of Defense (DoD).
Veterans are eligible for free membership in Veterans Holidays, which is Armed Forces Vacation Club's sister brand. Veterans Holidays is specifically dedicated to serving veterans. It features the same great benefits and deals as Armed Forces Vacation Club.
For more information on membership, please visit the following links:
3 Reasons to Join Armed Forces Vacation Club
You need to be an AFVC member to take advantage of these discounts. Here are the top reasons to join AFVC:
Free Membership. Membership is free and easy, and can be completed online or over the phone. Be sure to opt-in to emails so that you can receive sales and deals directly to your inbox. Membership gives you access to a wide range of resorts around the world, making it easy and affordable to take a trip from wherever you happen to be stationed – or wherever you choose to go.
Value Pricing. Vacation Rentals are priced per unit, not per person. This gives you excellent value for your vacation dollar!
Support your local MWR / ITT office. Armed Forces Vacation Club gives back to the military community by contributing to local Morale Welfare and Recreation (MWR) Programs or Information Tickets & Travel (ITT) offices. A portion of every booking goes back to the MWR/ITT office on the base/branch of your choosing. You can choose your local base when you become a member.
MWR programs provide servicemembers, retirees, and their family members with access to fun activities on and around military installations. It's good to know that a portion of your purchase goes right back to the military community!

Click here to become an Armed Forces Vacation Club Member.
Resort Property Amenities
Many Armed Forces Vacation Club properties offer amenities not found in many standard hotel rooms. Hotels are great for short trips. But staying in a hotel for more than a few days can become cramped and expensive. Having a fridge or small kitchenette is helpful, but not all hotels have them. And most hotels don't have DIY laundry facilities and other features you would normally have at home.
That isn't the case with many AFVC resort properties, which frequently feature amenities like kitchens, living rooms, multiple bedrooms, washer/dryers, balconies or outdoor patios, pool and recreation facilities, kids activities, and more.
The best part is that vacation rentals are priced per unit not per person, and typically sleep 2-8 people. This makes it much more affordable for larger families or even extended families or small groups to rent a resort for a week for much less than the cost of a couple nights in a mid-grade hotel.
Additional resort features: Some resorts also have on-site activities, which may include activities such as golfing, skiing, swimming, beaches, tennis courts, and other activities. Amenities vary by location, so be sure to read the full feature list before booking your next vacation.
**Note about all-inclusive resorts: Some all-inclusive resorts may have required fees in addition to the unit rental price. These are required by and paid to the resort. AFVC will give you advance notice before you book your reservation if there are additional required fees.
Vacations for Every Type of Traveler
Armed Forces Vacation Club features several different types of vacations. Many locations offer something for the entire family, regardless of the travelers' ages. Some of the more popular vacation types include family vacations, adventure trips, and journeys centered around beaches, fishing, golfing, skiing, and other activities. There are also relaxing and romantic getaways. A quick search on the AFVC website or a call to the AFVC customer service line can help you find what you are looking for.
A Destination for Everyone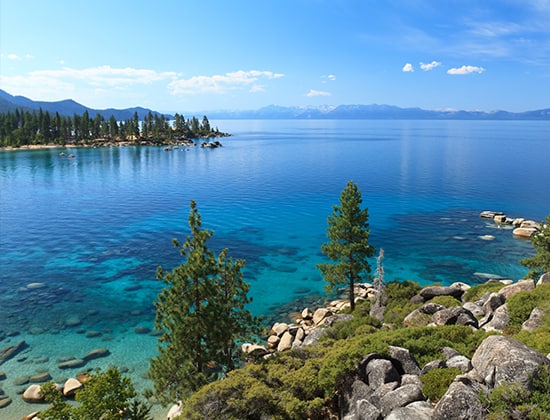 Where does AFVC offer resort stays? A better question might be to ask where you can't book through AFVC! Armed Forces Vacation Club is a part of Wyndham Worldwide, one the world's largest hospitality companies. This makes it possible to offer a vast collection of condominium-style timeshare resorts***. There are over 200,000 resorts and over 100 countries. So you can find places in many of the world's most popular cities and countries, as well as locations off the beaten path.
I would start by visiting their site and searching their inventory. You can use their search features to narrow down your search by continent, country, region, state, etc.
***Many of these resorts are time-shares, however, the AFVC website states members are under no obligation to attend any timeshare presentations.
Explore Destinations Worldwide.
How to Use AFVC To Book Your Next Trip
There are three ways to search for properties on the Armed Forces Vacation Club website. You can search by destination, travel dates, and price types. There are additional filters you can use to narrow down your vacation choice, including price range, ratings, unit types, amenities, activities, and more.
Here are the main ways to search and how you can use them to find the perfect vacation rental:
Search by Destination: This is the most obvious way to use AFVC. Simply choose the destination you wish to travel to, then choose your dates. AFVC has access to a large pool of inventory, making it relatively easy to find a resort for your featured location and dates.
But there are other ways you can use AFVC's extensive network of resorts to your advantage.
Search by Dates: If you have more flexibility with your schedule, you may choose to search by date. This allows you to zero in on a specific timeline, and go from there. This can be useful if you like to vacation during a certain time of year, of you want to get in a trip before you PCS, before leaving for a deployment, etc.
Search by Price: If you are the more adventurous type, you can search for the best available price, regardless of location. This can be a fun and inexpensive way to see the world and give you an opportunity to visit a location you may not otherwise have chosen. My friends and I did this when we were stationed in the UK. We bought the least expensive airline tickets we could find and ended up staying for 4 days in Aarhus, Denmark. We had the most amazing time, even though we didn't know much about the location before booking our tickets.
The best offers through Armed Forces Vacation Club come through their Space-A offers. These are made on a space available basis, so the inventory varies by season and location. Space-A offers feature resorts that have limited inventory and they offer heavily discounted rates in order to fill the spaces so they don't go unused. There are some exceptional offers at these rates, which generally start at $349* per week. AFVC sometimes even offers further discounts on Space-A inventory, so keep an eye out for possible discounts or special offers.
Space-A availability is greatest when booking in the off-season, or when booking a last-minute vacation. Again, the goal is to prevent these rooms from going unbooked, so there can be great deals if you can be ready to go with a few days' notice.
Search Now for your next vacation.
7 Night Resort Vacation Certificates
Looking for some flexibility? You can purchase a 7 Night Resort Vacation Certificate (RVC) now, and redeem it any time within the next year. RVC's can also be purchased by an Armed Forces Vacation Club member, and given as a gift to friends or family (regardless of their military status).
Learn More About AFVC Resort Vacation Certificates.
AFVC Premium Program – Additional Value for Members
Armed Forces Vacation Club recently launched a new level of membership called Premium. Premium Membership features lots of great vacation benefits including Early Access to Sales, 10% Off High Demand Vacation Rentals, a $25 Monthly Dining Certificate from Restaurant.com & more! The cost is reasonable, at an annual rate of just $119 a year or $249 for three years (only $83 a year!).
Learn More About AFVC Premium Membership.
Note: the Space-A Resorts mentioned in this article are not to be confused with Space-A travel. Both refer to space-available, but one refers to private resorts, the other refers to flying on a military aircraft on a space-available basis.
About Post Author