Chipotle Mexican Grill is a popular Mexican-style fast-casual restaurant with more than 3,000 US locations.
In years past, Chipotle has supported military members by offering a free meal on Veterans Day as part of a buy-one-get-one-free offer, but the restaurant chain will not offer Veterans Day promotions or discounts in 2023.
Note:
Who's Offering Veterans Day Discounts in 2023?
NEW!

Military Discount Finder
Gain Access to Hundreds of Verified Military Discounts!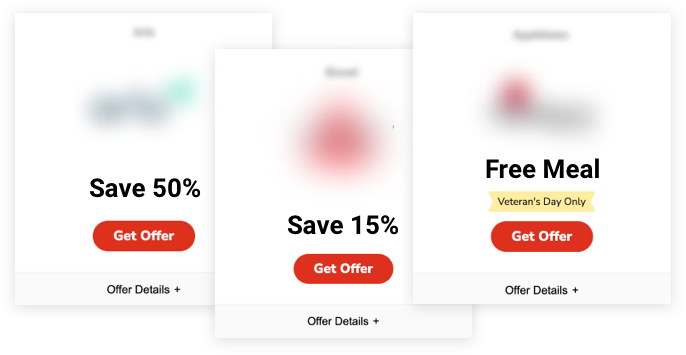 Find Military Discounts →
Other Ways to Save at Chipotle
While Chipotle doesn't offer a military discount, you can still save money on your favorite tacos, burritos, bowls, and more.
The best way to earn free food is by signing up for Chipotle Rewards. Join the rewards program here or download the app to get started.
Here's what you'll get, according to Chipotle's website:
You'll get a free order of Chipotle tortilla chips and guacamole when you sign up.
Chipotle will send you an exclusive coupon on your birthday.
Earn 10 points for every $1 you spend in the restaurant, in the app or online. You can put your points toward free food, merchandise, and charitable giving on the Chipotle Rewards Exchange.
Get early access to new Chipotle menu items and merchandise.
In addition to the Chipotle Rewards app, the chain also often offers deals and discounts through third-party websites such as Groupon, Doordash, and Grubhub. Deals include free delivery, catering specials, and special holiday promotions.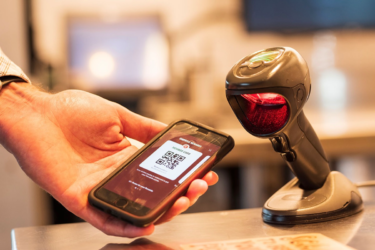 How Chipotle Supports Military Families
During the summer, Chipotle partners with Folds of Honor through its "Round-Up for Real Change" program.
By rounding up Chipotle restaurant checks to the nearest dollar, customers have donated more than a million dollars in recent years to fund college scholarships for spouses and children of fallen and disabled service members.
Where to Find Military Discounts and Veterans Day Deals
Every day, companies provide military and veteran discounts on a range of services and products. On Veterans Day, many companies offer more opportunities to save with free gifts, discounts and other promotions.
Whether you're looking for opportunities to dine out for free, save at your favorite stores with retail discounts or visit some new attractions or events this November, you can find all the information you need on The Military Wallet.
About Post Author