Military benefits can be a complicated topic and are often misunderstood by the general public. We have dealt with this topic several times on our site, as we have had some people claim that military members have it too good, and in this case, calling military members rich because their paycheck is all "play money" since it isn't taxed and they receive free food, housing, healthcare, and sometimes even cars. The problem with that statement is that it is almost all false. But that's OK. As we mentioned, military benefits can be a complicated topic and we can use this as an opportunity to educate the public regarding military pay and benefits.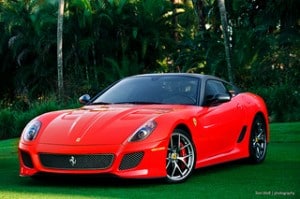 So let's look at the comment we received and discuss the benefits military members actually receive.
This comment was from an article we previously published, and I decided it was worth writing a full-length response to it to better clarify the topic (see original article and comment):
Ok here's my problem I believe military personnel are actually rich when you consider the following factors. You say that with a promotion in 5 years the average pay is around 28,000 dollars. Now at first glance, that seems like not very much at all right? That's lower class. Except that: their housing is free, the food is free, their healthcare is free, and sometimes even their car is free. ALSO THE 28000 DOLLARS IS UNTAXED. So basically it's their own personal PLAY MONEY. Now let's take an officer for example. You said in 5 years it's about 56,000 dollars. Ok, their housing is free, their healthcare is free, and their food is free and the stores on base offer discounted products of all kinds free of taxes. PLUS THEIR MONEY IS UNTAXED. WHY IS IT UNTAXED??????? When if I were to work for the Federal, State, or Local government I wouldn't get my paycheck untaxed. Even police officers have to pay taxes.

I honestly would feel a lot more sorry for them if they were paying the ridiculous taxes everyone else has to pay. Bottom line is what would you do if your house was free, food was free, and your healthcare was free? I mean I would be saving that money to get a ferrari or something it's ridiculous.
Some of these statements are true, but many of them are also misleading or outright false. Let's start with taxable vs. non-taxable pay and benefits and go from there.
Taxable and Non-Taxable Pay and Benefits
Military base pay is taxed, as are many other incentives and benefits. There are times when it may not be taxed, but usually only when the servicemember is serving in a tax-free combat zone, and even then, there are caps for how much tax-free pay officers can earn.
Some military benefits are not taxed, including housing (Basic Allowance for Housing, or BAH) and food benefits (Basic Allowance for Subsistence, or BAS). There are several reasons for this, and one side effect is that not taxing pay and benefits reduces the value of a military pension in retirement. So it's a double-edged sword.
Housing and Food Are Not Always "Free"
Most military members also don't receive "free" housing and food, though some do. For example, young enlisted members often receive free room and board in dormitories and food at the chow hall. I was one of those, and while the food and housing were adequate and comfortable, it was nothing to write home about. But it was nice to have because there is no way I could have afforded an apartment and food on my $400 bi-monthly paycheck.
Free food – woo-hoo! The food allowance goes back to the days when all military members lived on base and the military provided all food and housing for the members. When more military members began living off base, the military realized it was easier and cheaper to give them a food allowance. The tradition of including food rations as part of military pay and benefits continues to this day, and the BAS level represents the amount it would cost the government to feed the servicemember. The current BAS rate is roughly $372 a month for enlisted members and $256 for officers, but it is only for the servicemember, and not his or her family.
What about base housing? Some other military members with families may choose to live on base and receive free housing. Those who live on base do not usually pay rent or utilities. Otherwise, most military members receive a housing stipend called BAH and live off base. This is a tax-free benefit and the rate is based on the average rent for the area, so it often is just enough to rent a small house or apartment. (The government actually acknowledges that most military members have an associated out of pocket housing expenses each month). Those who receive BAH also pay utilities out of pocket unless those costs are included in their base housing.
The average servicemember who lives off base pays out of pocket for both housing and utilities, and likely pays out of pocket for food, especially if they have a family. In other words, the average servicemember does not have free housing and food – they have a housing and food supplement which is part of their pay and benefits.
Free healthcare – an Extremely Valuable Benefit.
Military members and their families have access to excellent healthcare benefits, as well as other military insurance programs.
Healthcare for the member is free through Tricare Prime and most dependents are also covered at a near 100% rate (there may be some copays, depending on the service being performed). This is a tremendous benefit. I was previously self-employed and paid for my health care completely out of pocket, as I didn't have access to a subsidized employer group healthcare plan.
However, I later joined the Air National Guard and I now have access to Tricare Reserve Select, which is an inexpensive health care option for members of the National Guard and Reserves. However, Tricare Reserve Select is not free for members, like Tricare Prime.
Free Cars for Military Members?
This is one I haven't heard before. The only people in the military who receive free transportation are those who need it for official duties, which is typically only high ranking officials. Some military members may also get the keys to one of the squadron cars if they are the officer on duty or in some other official capacity, but the cars aren't issued to them for an extended period of time and it wouldn't be considered much of a benefit if it means you are on call while you have the keys to the vehicle.
There are also strict rules about using government-owned vehicles, or GOVs for personal use.
Let's Put it All Together
Let's take a look at an average enlisted member at 5 years, using your $28k salary. He or she would (on average) receive $28,000 of taxable income, plus around $750 for BAH (housing, which is not taxed and is variable by location), and $372 for BAS (food allowance, which is not taxed). They also receive free health care. So on average, they may receive in the neighborhood of $41,464 a year, with $28,000 being taxable, and $13,464 not taxable, plus healthcare benefits.
$41,200 a year comes out to $3,455 per month, or roughly $1727.67 per check before taxes (military members are paid twice per month).
This certainly isn't a poverty-level income, but it's also not a ticket to wealth either, considering roughly 70% of it is taxable, and one needs to use the remaining money for living expenses (car, gas, insurance, furniture, supporting a family, saving/investing, etc.). Supporting a family on roughly $40,000 a year is possible, but it isn't a ticket to wealth, and certainly not enough to save up for a Ferrari. Depending on where the servicemember lives and how many people they have in their family, you could make the argument they don't earn enough.
The reality is that most military members earn enough to lead a comfortable life, which isn't too much to ask for someone who is on call 24/7 and can be called to defend our country on a moment's notice.
Photo credit: Tom Wolf | Photography
About Post Author