Several years ago, my wife and I enjoyed a free Veteran's Day meal at McCormick and Schmick's, a nice seafood restaurant near our home.
McCormick and Schmick's is just one of many companies offering free meals and discounts for Veteran's Day, and it was awesome to be able to visit their restaurant and enjoy a meal.
McCormick and Schmick's sponsors an annual Veterans Appreciation Event, and I recommend going if you have the opportunity.
McCormick & Schmick's Seafood Restaurants: Veterans Appreciation Day Details
McCormick & Schmick's is celebrating their 23rd annual Veteran's Appreciation Event on Sunday, Nov. 7, 2021.
Veterans of the U.S. Military, National Guard, Gold Star Parents, and Gold Star Spouses are offered a choice of a half-price meal from a special menu. The offer is available at most locations. Please call ahead to verify participation. Space is limited and reservations are highly recommended. Available for lunch or dinner.

Proof of service is required, and it is always a good idea to make reservations in advance. Proof of service can include a military ID card, VA ID card, ID card with veterans designation, DD 214, or membership card from a military service organization. No ID needed for Gold Star Family members (parents or spouse).
2021 Veterans Day Menu:
The 2021 McCormick and Schmick's Veterans Appreciation Event Menu is as follows (note: each meal also includes side dishes):
Cedar Roasted Atlantic Salmon

Scallop Ala Linguini

Herb Broth Sea Bass

Crab & Shrimp Stuffed Salmon

Open Blue Cobia

Chesapeake Buttermilk Fried Shrimp

Herb Grilled Chicken

Craft Beer Battered Fish & Chips

Choice Center Cut Top Sirloin (9oz)
One meal person; dine-in only. Full menu here.
Our Experience at McCormick and Schmick's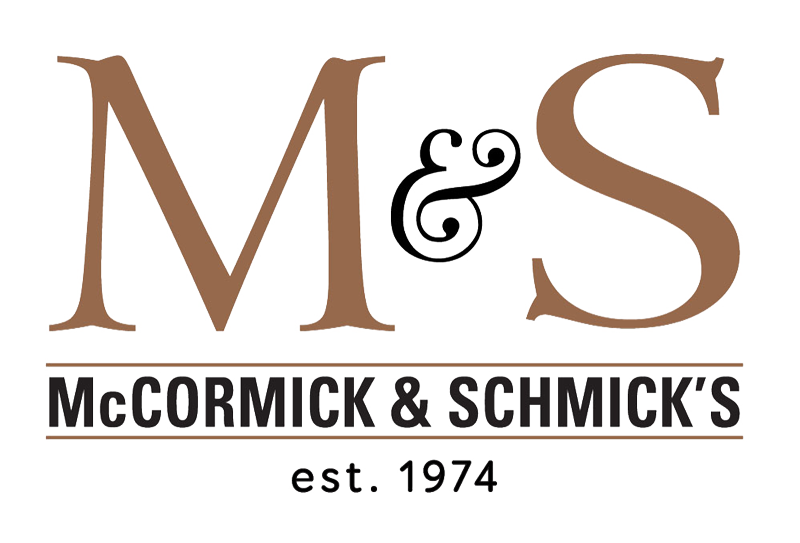 This year, McCormick and Schmick's is offering a half-price meal. In previous years, they offered a free meal. However, we are living in difficult times with the pandemic, so this is still an incredibly generous offer.
McCormick and Schmick's offers a special Veterans Day menu for their Veterans Appreciation Event. The menu rotates each year. When I visited the McCormick and Schmick's website to verify the offer for a free meal, I noticed the fine print mentioned a special menu offering one of five free meals for military veterans. I thought they might be doing this to keep people from ordering the most expensive meals on the menu.
But after arriving and looking at the menu, I realized they must have limited the menu to make it easier on the cooks, waitstaff, and the person who orders the food for the restaurant. By limiting the number of dishes, they could better prepare their food order. The meal selection was wonderful.
At our local McCormick and Schmick's there were actually about 10 different meals to choose from, including top sirloin, salmon, trout, mahi-mahi, catfish, tilapia, and a couple of other dishes. My wife had a plank roasted salmon and I opted for the top sirloin. Both meals came with potatoes and vegetables.
The combined prices for these meals was $40, so this is no small expense on the part of McCormick and Schmick's. I also had two beers and my wife and I split an upside-down apple cobbler with cinnamon ice cream. It was delicious!
The meals were even large enough that we even took home leftovers.
The total price of the meal with tax and tip came out to $35.00 – $10 for the two beers, $8 for the desert, $2 for tax, and $15 for the tip. When I leave a tip, I always leave the tip based on the price of the full meal, not the price of the discounted meal. The waiter does the same amount of work either way and you are tipping the waiter, not the restaurant. (To quickly calculate a tip, I divide the total bill by 6, which comes out to roughly 15%).
My wife and I both had a wonderful and inexpensive date night, and we have McCormick and Schmick's to thank for that. I'd like to give a sincere thank you to McCormick and Schmick's for supporting military veterans!
More Veterans Day Discounts & Offers:
More Restaurants offering Free meals on Veterans Day include Applebee's, Bob Evans, Chili's, Golden Corral, Little Caesar's, Red Robin, Ruby Tuesday, Texas Roadhouse, and many others. Visit our Mega-list of Restaurants offering free meals on Veterans Day for more information!