Outback Steakhouse is offering a free Bloomin' Onion and Coca-Cola product (or 16 oz domestic draft — one beverage for military personnel and one for their spouse) on Veterans Day 2023 when they purchase an adult entree. You can also get a $10 off coupon good for a future visit.
The chain also supports military members and veterans with an everyday 10% "HEROES discount" to military service members, veterans, police, firefighters, emergency medical technicians, and other first responders – along with their immediate family members. The 10% military discount applies to everything except alcohol and applicable taxes.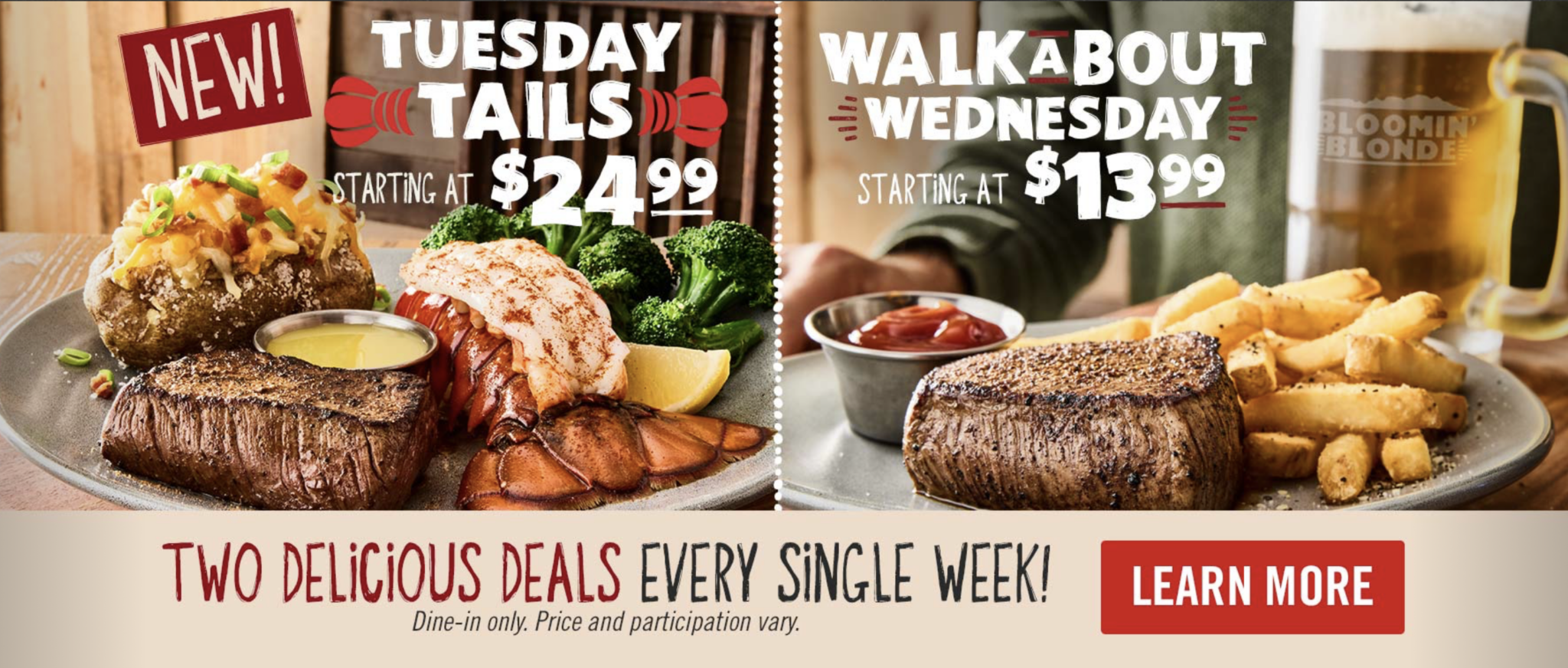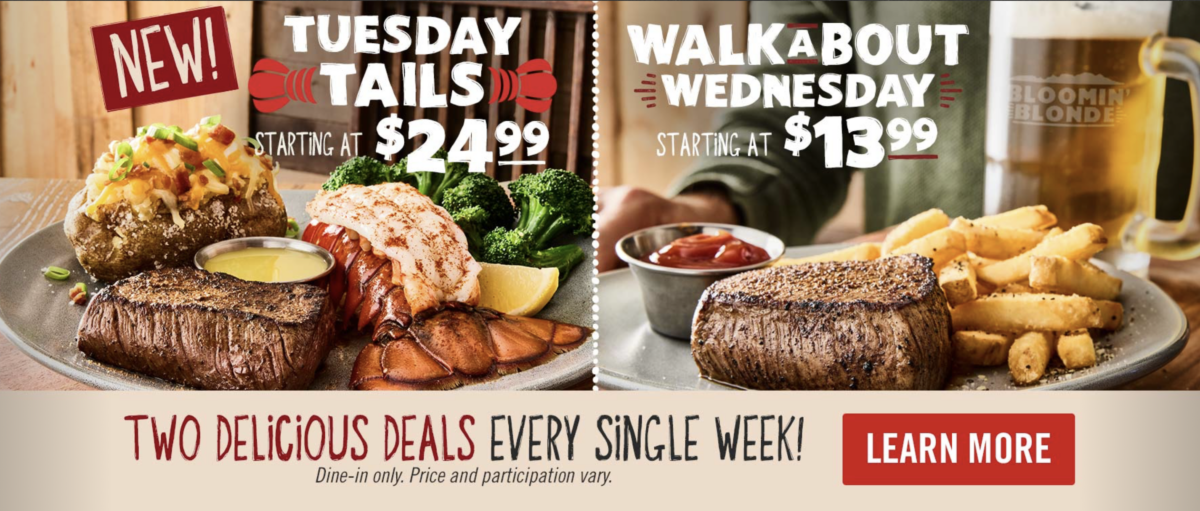 Outback Steakhouse Veterans Day Deal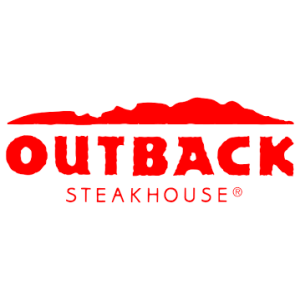 Requirements
Valid Military ID, Proof of Service
Who Qualifies?
Active-Duty, Veterans, Reservists
Outback Steakhouse honors veterans and active-duty military with a free Bloomin' Onion and Coca-Cola on Veterans Day. This offer, dine-in or call-in only, requires valid military ID or proof of service. Beyond Veterans Day, Outback offers a year-round 10% Heroes Discount to service members, police officers, firefighters, and first responders.
NEW!

Military Discount Finder
Gain Access to Hundreds of Verified Military Discounts!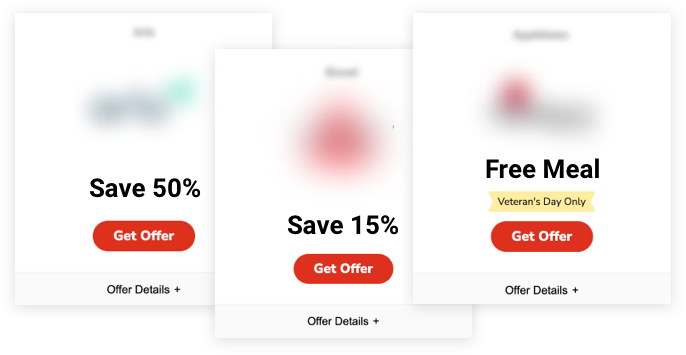 Find Military Discounts →
Outback Steakhouse Discount Eligibility
To receive the discount, you must present valid military identification or a state or federal service ID, as applicable such as:
Current Leave and Earnings Statements (LES)
Membership cards for veteran organizations such as the American Legion or VFW
Veteran identification cards (VIC)
Photographs in uniform (or wear of uniform)

What Is a Bloomin' Onion?
Outback Steakhouse burst onto the casual dining scene in the early 1990s with a flurry of advertising and entry into most large American markets.
Though Australian in theme, the chain has its roots in Tampa, Florida. Its menu features steaks, soups, salads, seafood and sandwiches. The Bloomin' Onion, one of the restaurant's most distinct appetizers, combines deep-fried onion petals arranged into a plate-sized bloom with the restaurant's signature Bloom sauce.
If you've never added one to your Outback meal, Veterans Day may be the perfect time to try it.
How Outback Steakhouse Supports the Military
Over the past 25 years, Outback Steakhouse has donated over $3 million to aid military families of transitioning service members by providing food assistance, auto and home repair, vision care, travel and transportation, moving assistance, essential home items and financial assistance.
Outback Steakhouse also supports Operation Homefront, a nonprofit organization that provides financial assistance, housing and caregiving services and family support programs to military families. helps customers support military members and veterans in several ways, according to the chain's website.
Customers can help Outback Steakhouse support Operation Homefront in several ways, according to the chain's website.
At the end of your meal, you can add a $1 donation to your check to support Operation Homefront
You can donate a meal to a military family. Meal donations of at least $5 will go toward restaurant gift cards for military families.
You can purchase a "Homefront Hero" or a Foster's Lager "Big Bloke" beer mug. Outback Steakhouse will donate $1 of the proceeds to Operation Homefront; MillerCoors has committed to add an extra $25,000 to Outback's total donation.
More Veterans Day Deals and Discounts
If you don't live near an Outback Steakhouse or you're craving something different, these restaurants also offer free or discounted meals on and around Veterans Day. You can also find some pretty generous discounts from retailers across the country and special rates on events and attractions.
NEW!

Military Discount Finder
Gain Access to Hundreds of Verified Military Discounts!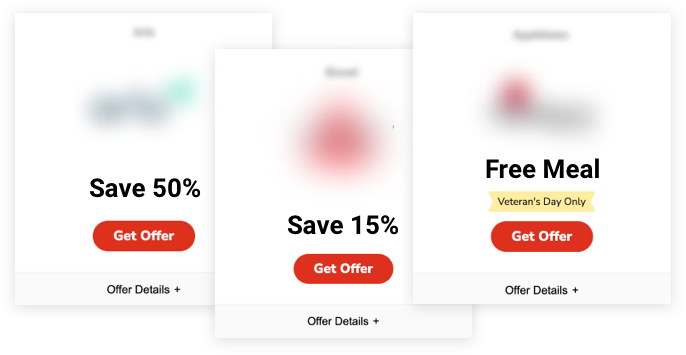 Find Military Discounts →
About Post Author