On October 1, 2019, the Transition Assistance Program (TAP) rolled out a series of improvements to its existing programming. These changes are aimed at improving the active duty military to civilian transition that has been under fire in recent years.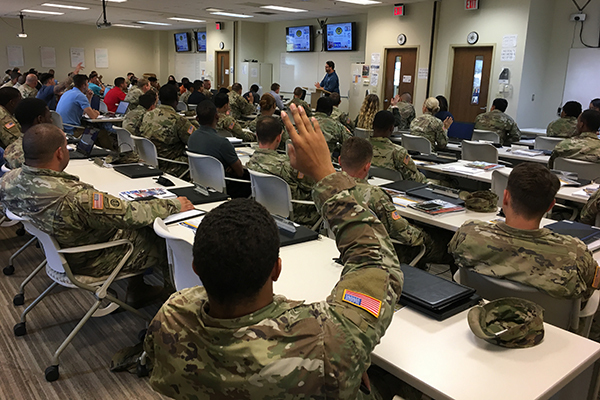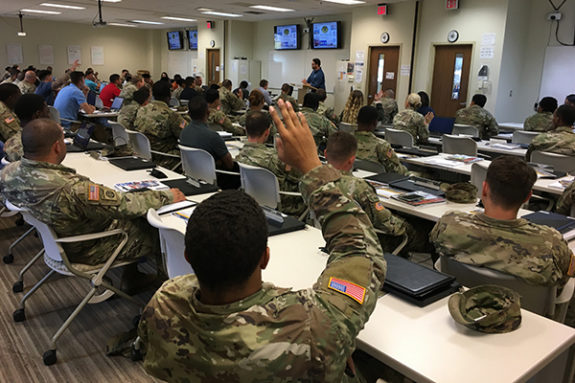 Why Was TAP Changed?
In years past the Transition Assistance Program that was originally outlined in 2011 was regarded as a "check in the box" for most servicemembers and military leadership. Resume workshops and programming made many feel as though they were drinking in information from a firehose. With high veteran unemployment, suicide and incarceration the National Defense Authorization Act (NDAA) for FY2019 mandated changes.
Changes to the TAP are reviewed by a governing body that includes the Departments of Defense, Department of Labor, Department of Veterans Affairs, Homeland Security, Department of Education, the Office of Personnel Management and the U.S. Small Business Administration.
The Future of TAP
According to Ms. Tamre Newton, Director of Transition to Veterans Program Office, the October 1st change "gives permission to the secretaries of the military departments to implement the TAP the way that best meets the culture of their department." By allowing each program to be customized, TAP leadership hopes that veterans will be better served.
Another vital change is the deadline for servicemembers to start TAP is now 365 days prior to leaving active duty. Previously the deadline was 90-days, and according to a GAO study, only 46 percent completed TAP on time. The new process begins with a mandatory face-to-face Individualized Initial Counseling.
Individualized Initial Counseling & Tiered TAP Support
The process starts with a self-assessment, mandatory pre-separation counseling. Based on their initial meeting with their counselor, servicemembers will be classified into one of three tiers. These tiers determine what level of service is required.
Tier 1 is for servicemembers who already have outlined a clear path to success and have extensive community and family support, requiring minimal services.
Tier 2 may have some idea of what they want to do, but need a bit more help to make an informed decision.
Tier 3 individuals often need additional help. They do not have a plan in place and may or may not have additional personal risk factors that would impact their transition, such as PTSD.
While Tier 1 & 2 may not be required to take part in additional training, all tiers have the same access to all services.
TAP Pre-separation Counseling
Pre-separation counseling covers by-law information to include benefits, entitlements, and resources for eligible transitioning service members. Families are encouraged to participate in this is the part of TAP, as family members are also about to transition.
TAP Briefs
The last stage of the TAP is final briefs presented by the DoD, VA, and Department of Labor.
Brief #1 – Transition Day
This mandatory brief helps service members plan for what life looks like financially post-service.
Brief # 2 – VA Services
The VA will continue to share what VA benefits and services are available to transitioning servicemembers.
Brief # 3 – Department of Labor (DOL) Training
The DOL helps servicemembers prepare for future employment. The 2019 update now only mandates one-day of training as compared to the previously required three-day training.
Transitioning Tracks
Service members will now choose one of the following customized "tracks" that will be delivered in a two-day training:
DOL Employment Track
DOL Vocational Track
DOD Education Track
Small Business Administration Entrepreneurship Track
TAP Capstone Event
The 2019 TAP Update will still include the capstone event as the last step in the transition program. The process includes commanders verifying that the transitioning servicemember has met career readiness standards and completed their individual transition plan. The deadline for completion of the capstone will be 90-days prior to separation.
Each individual service branch will offer different programs, but must all honor the new mandated deadlines.
For additional information refer to the DoD Update.
What do you think of the 2019 Transition Assistance Program Updates?
Photo by Amanda Reichert
About Post Author