Military members make daily sacrifices to secure the freedom that many of us take for granted.
Sometimes a simple "thank you" doesn't seem like enough to properly thank all military members for their service on our behalf.
Perhaps this is why thousands of stores around the nation offer military discounts to active service members, retirees, veterans, and in some cases, their family members.
We have done our best to verify each offer on this list of military discounts.
We are consistently updating our Veterans Day Discounts and Freebies list here also.
Please help share this list with other military members and veterans who may be able to use these discounts.
Featured Veterans Day Discounts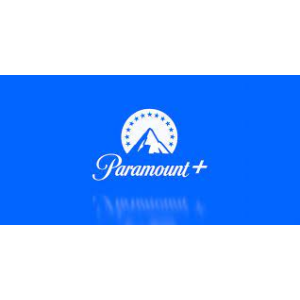 Veterans, active duty military members, reservists, and their spouses can get a Paramount+ plan for 25% off. The streaming service offers over 40,000 episodes and exclusive content. Verify online through SheerID to receive this discount.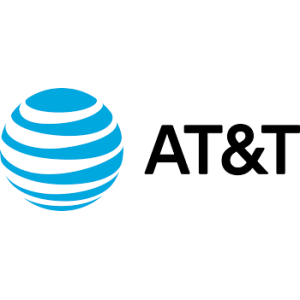 AT&T offers a 25% discount on their unlimited plans to veterans, military personnel, and their families. Their discounted pricing begins at less than $27 per line for those buying four lines. A valid military ID is required to access this offer.
You can share them via Facebook, Twitter, E-mail, or word of mouth.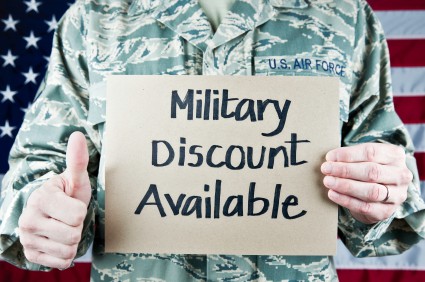 General Rules About Military Discounts:
Here are some general rules of thumb regarding military discounts:
Most military discounts aren't publicized – it never hurts to ask. Read these tips on how to get a military discount.
Most military discounts are only available to current military members. Some military discounts are available to all veterans, but in general, most discounts are for actively serving military members (some military discounts are extended to all veterans around major military holidays (Memorial Day, 4th of July or Veteran's Day).
Valid ID usually required. Most military discounts only apply if you have a valid ID – usually a current Military ID Card or a retiree card.
Other forms of ID may be acceptable. Commonly used ID cards and proof of military service include: VA health care card, VA issued ID Card, state drivers license with a veterans designation, a Veterans Organization Card (e.g., DAV, American Legion, VFW, etc.), DD214, discharge paperwork, or other form of identification may work for some military discounts, particularly those around the major military holidays (Memorial Day, 4th of July or Veteran's Day).
Many military discounts vary by location. Many franchises leave discounts at the discretion of the owner.
Military discounts are not always the best offer. You may be able to find better deals by shopping around (airlines, hotels, and travel are good examples of times when shopping around may lead to bigger savings).
Many hotel chains will match max per diem rates for your area. Always ask.
Military discounts are a blessing, not a right. Discounts are offered out of kindness and respect for your service. Please don't take issue if you don't receive a discount.
For veterans of Iraq or Afghanistan, please check out IAVA. Members there are offered vouchers to many retail stores, such as JC Penney.
Military Discounts and Special Offers
Additions or suggestions? Please contact us if you know of additional stores which offer military discounts. Please send a link to the store or discount so that we may share it with everyone. If you are a company representative, please send an e-mail from your company e-mail address so we can verify the offer. Please indicate if the military discount is an ongoing offer, or for a special event such as Memorial Day or Veteran's Day (see our list of Veteran's Day Discounts for specific offers).
Military Discounts – Retail Locations
Cars, Trucks, and Other Vehicles
Most major car manufacturers offer military discounts for new car purchases (however, there are some exceptions for some luxury car brands).
Here is the full list of new car military discounts or you can see the table below for an overview (the article offers more specific details, including how to apply for the new car discounts).
Some of the more popular programs include the General Motors Military Discount Program, and those from Ford, Honda, and Toyota.
Cell Phone Plans:
Most major cell phone companies offer military discounts. Check out our list of military discounts on cell phone plans for more information. Or see our individual reviews for more details:
Clothing & Accessories
Kohl's Military Monday's – active military, veterans, retirees and their immediate family members a 15% discount on purchases made on Mondays, in-store only.
Oakley Sunglasses: Oakley Standard Issue offers discounts for military members and first responders.
Under Armour – 10% off for Veterans, Service Members, and First Responders
Lululemon – No active discount, check back for updates.
Computers & Electronics
Hair Cuts
Many barbershops and salons offer military discounts.
Great Clips – everyday discount for military and first responders; free haircut for military members and veterans on Veterans Day.
Sports Clips – free haircut for military members and veterans on Veterans Day.
Home Improvement Stores
Jewelry
Zales – get up to 10% off some of the nation's best jewelry and diamonds
Warehouse Stores
Travel Discounts & Discounts on Hotels &Flights
Traveling can be expensive. Thankfully there are a few good ways to save money. Many companies and locations offer military discounts. We have an in-depth article that discusses how and where military members and veterans can find travel discounts.
Hotels & Resorts
Military Hotels and Resorts:
Other Hotels:
Red Roof Inns: Red Roof Inns offers several ways to save. 10% discounts for military, family members, and government employees under certain circumstances. Save up to 20% Off year-round with Veterans Advantage membership. Learn More at the Red Roof Inn Military Page.
Other Hotel Discounts: Many hotel chains will match max per diem rates for your area. Always ask.
Sandals Resorts – Get discounts on all five of the brands under the Sandals Resorts name
Great Wolf Lodge – If you're looking for a fun-filled, wildlife experience in a hotel, this is it.
Motel 6 – An affordable lodging option made even cheaper for military members.
Try some of the following discounted travel outlets when making your next travel reservations. The following websites offer discounts on hotels, airlines, rental cars, and vacation package deals:
Military Discounts at Parks & Entertainment
Popular amusement parks such as Disney World, Sea World, Knott's Farm, Universal Studios, and Anheuser-Busch offer discounts or even free admission to eligible military members. Find more info on the park's websites or in the following links:
Military Discounts at Restaurants
Please note that many of these restaurants may be franchises, and these offers may not be available at all locations. When in doubt, please ask politely!
Also, please note that some of these restaurants may only offer military discounts at certain times. For example, many of them offer a free meal on Veterans Day or Memorial Day, but may not offer a discount at other times of the year. Call ahead to verify, or ask at the restaurant.
Military Offers & Discounts on Financial Products & Services
There are many military financial institutions and companies that offer discounts on financial products and services. Here is a list of our top-rated military banks and credit unions. Check with these companies if you are searching for a new bank or other financial product.
Military Members File Taxes for Free!
Freebies and Sign up Bonuses
A little free money never hurt anyone! Try some of these discounts and freebies for a little extra spending money!
Bank Bonuses – earn several hundred dollars for opening a new bank account.
Discounts Related to Military & Veterans Benefits
Two of the most valuable military and veterans benefits are the GI Bill and the VA Loan. Many companies offer military discounts on education or VA Loans.
Education Benefits
You've earned your education benefits so use them and increase your earning power!
VA Loan Information
A VA Loan is one of the best ways for a military veteran to afford a house. Be sure to get the right information before applying for your VA Loan!
Check for updates!
Be sure to check back often! I will try to make new listings as new deals become available. Be sure to spread the word. Your family members and squadron members will thank you!
About Post Author